Pre-loved uniform
We have hundreds of items of pre-loved uniform, sportswear and accessories for girls and boys of all ages, kindly donated by our families across Merchant Taylors'.
This stock is available every day throughout August, beginning on Tuesday 1 August, from 9am to 3pm, in the old gym located at the Boys' School.
Any families who wish to take advantage of this service are welcome to do so free of charge and without prior appointment. All we ask is that families continue to donate their own pre-loved items and support this service into the future.
**We need your pre-loved items of uniform and other schoolwear to support families within the Merchants' community. If you have any items to donate, please do leave them in the donations box in the old gym when you visit us.**
Any surplus items, including dated stock, is donated to the Ashinaga Foundation to support children in Uganda and other parts of the world. You can read more about their work and our partnership with Ashinaga here.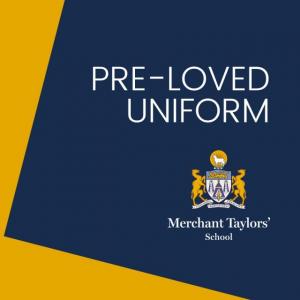 We use cookies on our website to give you the most relevant experience by remembering your preferences and repeat visits. By clicking "Accept All", you consent to the use of ALL the cookies. However, you may visit "Cookie Settings" to provide a controlled consent.
Privacy Overview
This website uses cookies to improve your experience while you navigate through the website. Out of these, the cookies that are categorized as necessary are stored on your browser as they are essential for the working of basic functionalities of the website. We also use third-party cookies that help us analyze and understand how you use this website. These cookies will be stored in your browser only with your consent. You also have the option to opt-out of these cookies. But opting out of some of these cookies may affect your browsing experience.