Pupils take part in Foundation Stones project
Dozens of girls took part in the Foundation Stones project to mark Holocaust Memorial Day.
Pupils decorated stones to commemorate the Jewish men, women and children killed in the Holocaust and all other victims of Nazi persecution. The project also invites participants to choose to dedicate their stone to those killed in subsequent genocides in Cambodia, Rwanda, Bosnia and Darfur.
Building on the Jewish custom of placing a pebble on headstones when visiting a grave, Foundation Stones from across the United Kingdom will become part of the new memorial, each one a commitment to remember and learn from the past.
Further information can be found here.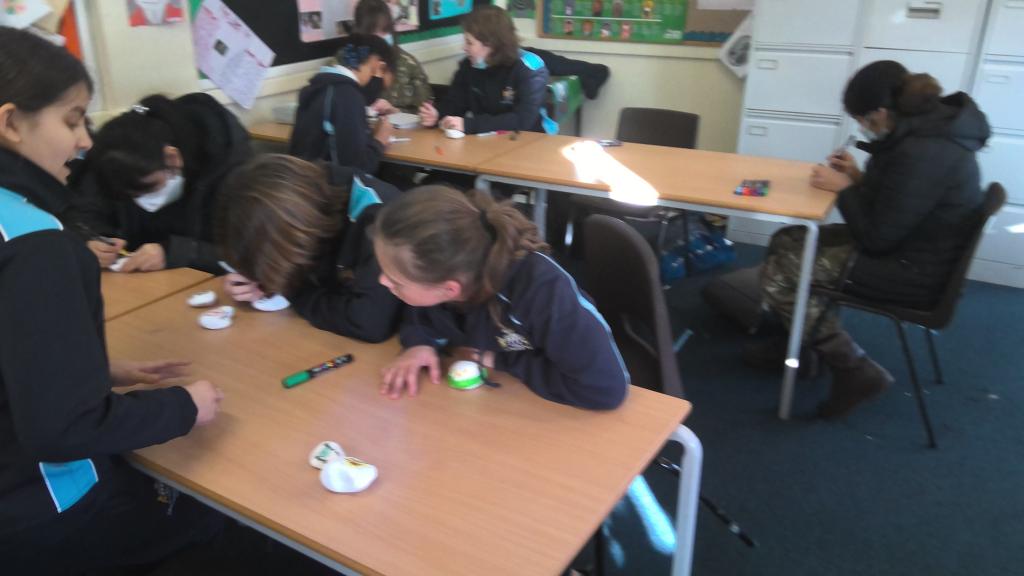 We use cookies on our website to give you the most relevant experience by remembering your preferences and repeat visits. By clicking "Accept All", you consent to the use of ALL the cookies. However, you may visit "Cookie Settings" to provide a controlled consent.
Privacy Overview
This website uses cookies to improve your experience while you navigate through the website. Out of these, the cookies that are categorized as necessary are stored on your browser as they are essential for the working of basic functionalities of the website. We also use third-party cookies that help us analyze and understand how you use this website. These cookies will be stored in your browser only with your consent. You also have the option to opt-out of these cookies. But opting out of some of these cookies may affect your browsing experience.