Ready, Set, Mo!
Sixth Form students from Merchant Taylors' are joining people around the world in growing a moustache throughout November as they lend their support to the Movember campaign.
Movember is a charity which aims to 'change the face of men's health' by raising awareness of, and funding research into, areas such as prostate cancer, testicular cancer, suicide prevention and the overall mental and physical wellbeing of men.
Since 2003, Movember has funded more than 1,250 men's health projects around the world, challenging the status quo, shaking up men's health research and transforming the way health services reach and support men.
During November of each year, the Movember campaign is responsible for the growing of millions of moustaches across the world, something which our students will be participating in again this year.
Dr Goodwin, Head of Sixth Form said:
"We're really proud of the boys for getting involved in this initiative and here at Merchant Taylors' Boys' School it's not just about raising money for a good cause, it's also about educating pupils on the importance of men's health.
"Good luck to everyone taking part, I'm looking forward to seeing the final result at the end of November."
Please click HERE if you'd like to sponsor the boys.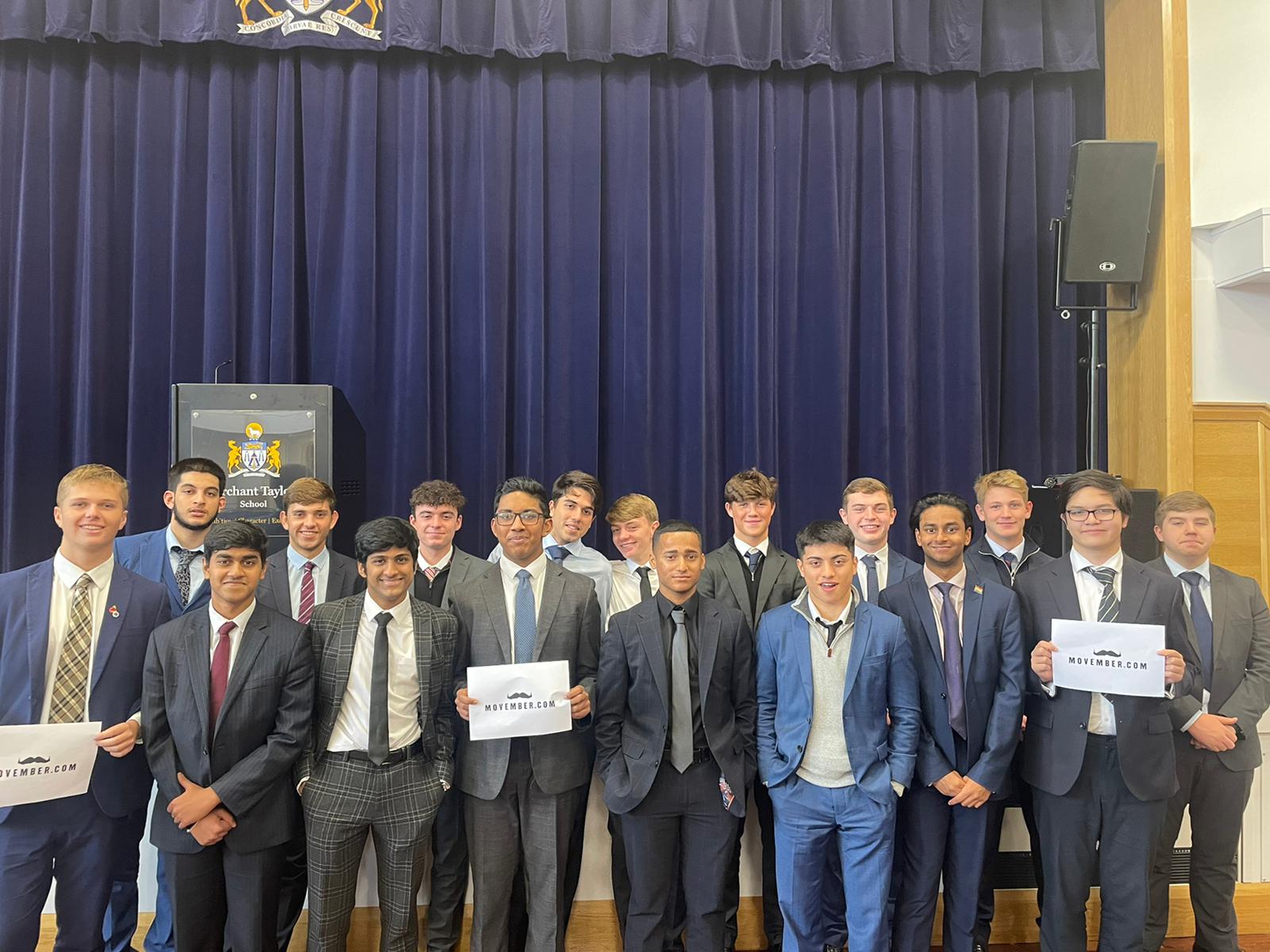 We use cookies on our website to give you the most relevant experience by remembering your preferences and repeat visits. By clicking "Accept All", you consent to the use of ALL the cookies. However, you may visit "Cookie Settings" to provide a controlled consent.
Privacy Overview
This website uses cookies to improve your experience while you navigate through the website. Out of these, the cookies that are categorized as necessary are stored on your browser as they are essential for the working of basic functionalities of the website. We also use third-party cookies that help us analyze and understand how you use this website. These cookies will be stored in your browser only with your consent. You also have the option to opt-out of these cookies. But opting out of some of these cookies may affect your browsing experience.