Miss Emma Fay
Governor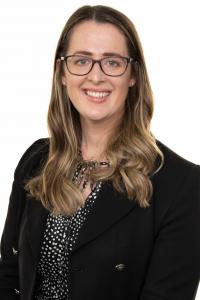 Emma is an Old Girl of the school (2002-2009) and joined the Board of Governors in 2022.
After finishing school Emma studied BA Hons Biomedical Science at The University of Sheffield before joining Glaxo Smith Kline (GSK).
Since joining GSK Emma has held multiple sales, marketing and operations roles across the UK and Europe, focussed on widening patient and healthcare access to innovative medicines.
Emma is proactively engaged in multiple equality, inclusion, and diversity projects at GSK through the Women's Leadership team, one of the most innovative and forward-thinking networks in the UK to champion gender equality. Emma has been nominated for several awards in the pharmaceutical industry, most notably as a Rising Star by WeAreTheCity in 2020.
Outside of work you will find Emma playing hockey, cycling, or attempting some amateur DIY as she renovates her first house.