Joint Lower Schools' Production, "A Night at the Theatre"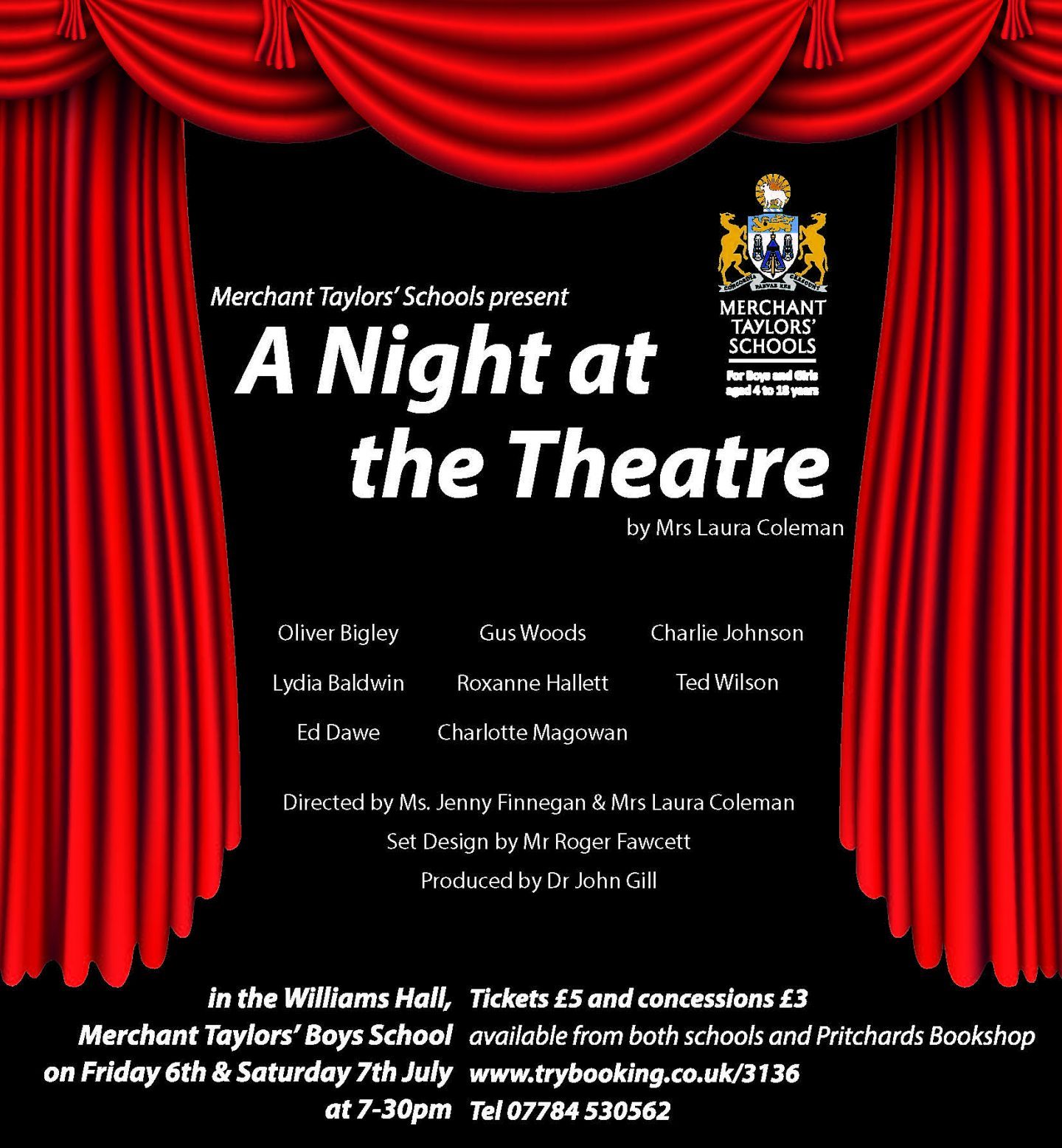 Dear all Parents and Friends of the School
You are warmly invited to purchase tickets for our forthcoming Joint Lower Schools' production, "A Night at the Theatre" written by Mrs Laura Coleman, and directed by Ms Jenny Finnegan, to be performed in the Williams Hall at the Boys' School on Friday 6th and Saturday 7th July at 7.30 pm.
The story concerns Mr Andrew Beaumont, who once loved the Crosbeian Palace Theatre and was the
Youth Theatre's most promising star. But one fateful night, his dreams were destroyed, he left the stage for good, and now wants to demolish it. However, the new generation of Youth Theatre kids are determined to win him over and save the theatre! With a cast of twenty actors, singers and dancers who have been working hard in rehearsal, I am sure you will enjoy this production.
Tickets, priced at £5 (adults), £3 (concessions) and £12.50 for a Family Ticket (two adults and two children) are now available from
The Box Office at both Senior Schools
Completing this form
Buy directly from Pritchard's Bookshop in Crosby village
Online by clicking here
At the door on performance nights
We look forward to seeing you at the show.
Best wishes,
Dr John Gill,
Director of Performing Arts
We use cookies on our website to give you the most relevant experience by remembering your preferences and repeat visits. By clicking "Accept All", you consent to the use of ALL the cookies. However, you may visit "Cookie Settings" to provide a controlled consent.
Privacy Overview
This website uses cookies to improve your experience while you navigate through the website. Out of these, the cookies that are categorized as necessary are stored on your browser as they are essential for the working of basic functionalities of the website. We also use third-party cookies that help us analyze and understand how you use this website. These cookies will be stored in your browser only with your consent. You also have the option to opt-out of these cookies. But opting out of some of these cookies may affect your browsing experience.