Lancashire selectors bowled over by Stanfield trio
We are extremely proud that three Stanfield boys have been selected to play for Lancashire County Cricket Club this season.
Zach Barton & Shivy Gautam Y5 and Nate White Y6 will represent the county's Under 10s and Under 11s teams, respectively.
Cricket clubs across Lancashire, Merseyside and Greater Manchester nominate their best players at each year group to trial for Lancashire CCC. The boys were successful in numerous trials over recent months, culminating with the top 24 in each age category being selected to compete in a 40 over match before a final selection of 15 boys in each section.
They will now go on to compete against other cricket county teams such as Yorkshire, Staffordshire, Warwickshire, Nottinghamshire & Durham throughout the summer.
Mr Lyon said: "Shivy, Nate and Zach deserve enormous credit for their hard work, skill and commitment to doing their best every time they step on to the pitch. These qualities were clearly spotted by the Lancashire selectors and they fully deserve this wonderful opportunity.
"Sport plays a pivotal role in the life of our school and cricket is very much at the heart of that approach. We have been thrilled to watch so many boys and girls excelling at cricket this term. There is a real appetite to improve their skills even further and that's great to see."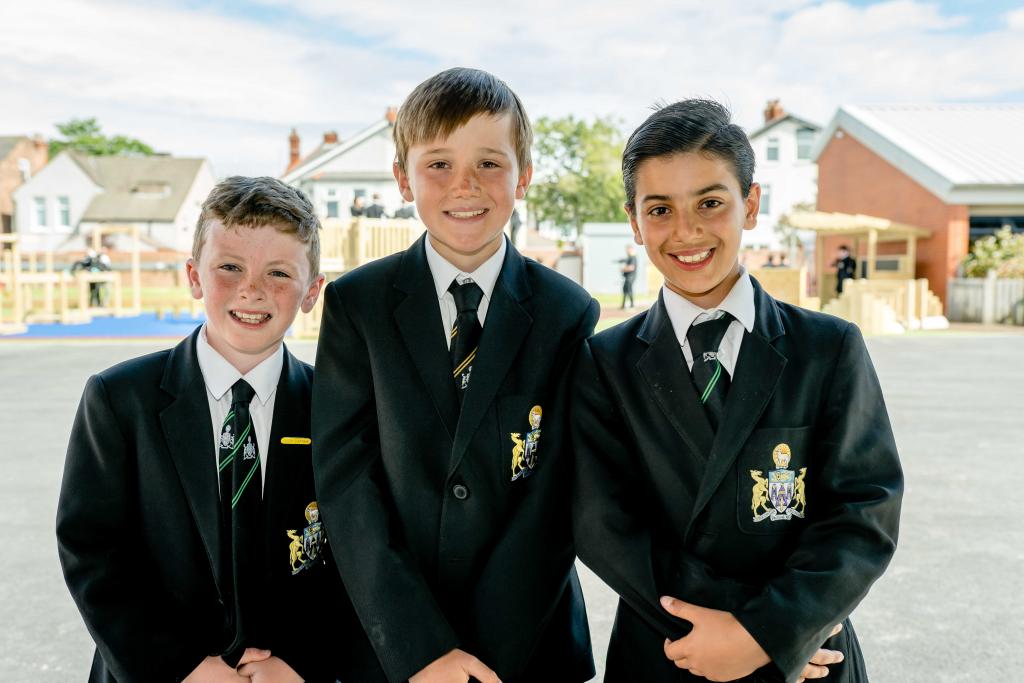 We use cookies on our website to give you the most relevant experience by remembering your preferences and repeat visits. By clicking "Accept All", you consent to the use of ALL the cookies. However, you may visit "Cookie Settings" to provide a controlled consent.
Privacy Overview
This website uses cookies to improve your experience while you navigate through the website. Out of these, the cookies that are categorized as necessary are stored on your browser as they are essential for the working of basic functionalities of the website. We also use third-party cookies that help us analyze and understand how you use this website. These cookies will be stored in your browser only with your consent. You also have the option to opt-out of these cookies. But opting out of some of these cookies may affect your browsing experience.