Year 5 Boys U10 Cricket Report
Well done to the Year 5 boys who won their cricket matches against Birkenhead this week. Team Captains Shivy and Max have both written a match report, which you can read below.
It was perfect cricket weather for the boys' U10s Cricket Team to travel away to their first fixture of the season. Hopes were high for a good contest, and of course a victory, as the team represented the school after a long time.
The pitch looked perfect to bowl first, Birkenhead won the toss, but they elected to bat first anyway.
Merchant Taylors' fierce bowling attack conceded very few runs, limiting the opposition to a total score of 63 runs from 20 overs. Wickets fell at regular intervals throughout with Keshav Harave and Finlay Stiff taking the lion's share. Rohan Patel did a great job in his debut as our Year 5 wicketkeeper. The whole team fielded well with superb backing-up and a fantastic direct hit from Jailaksh Saravanan.
Shivy Gautam and Zach Barton put up a very good opening batting partnership of 52 runs. Zach Barton out on 34 runs, with a brilliant catch from the fielding side. Shivy Gautam was retired on 39 runs after accelerating the run-rate with Jailaksh. Oliver Barton hit 3 back-to-back boundaries with Sam Ayres at the other end, both finishing the game off in style! Merchant Taylors' finished on 129 from 20 overs.
Overall, Birkenhead put up a good fight, showing some good potential in the field, however the Merchants might was unstoppable today!
By Shivy Gautam 5R
The boys' B team travelled to Birkenhead for their first cricket fixture of the season. Captain Max Ryan lost the toss and Merchants' were put into bat first. Cillian Forde and Thomas Birch were the opening pair and hit 16 runs off 4 overs. Max and Blake Cameron had the highest total of runs from their pair – 28 off 4 overs. Merchants got 295 runs off 16 overs.
Abhiraj Menon and Max picked up 7 wickets between them (Abhiraj – 3 Max – 4). Jay Roy, Blake and Thomas also picked up good wickets. Simon Holt took a superb catch and Jay had a brilliant run-out. Cillian and Alex Christophorou did a fantastic job behind the stumps as well! Birkenhead finished on 207 off 16 overs.
Birkenhead tried their best, but Merchants' were too good for them today.
By Max Ryan 5R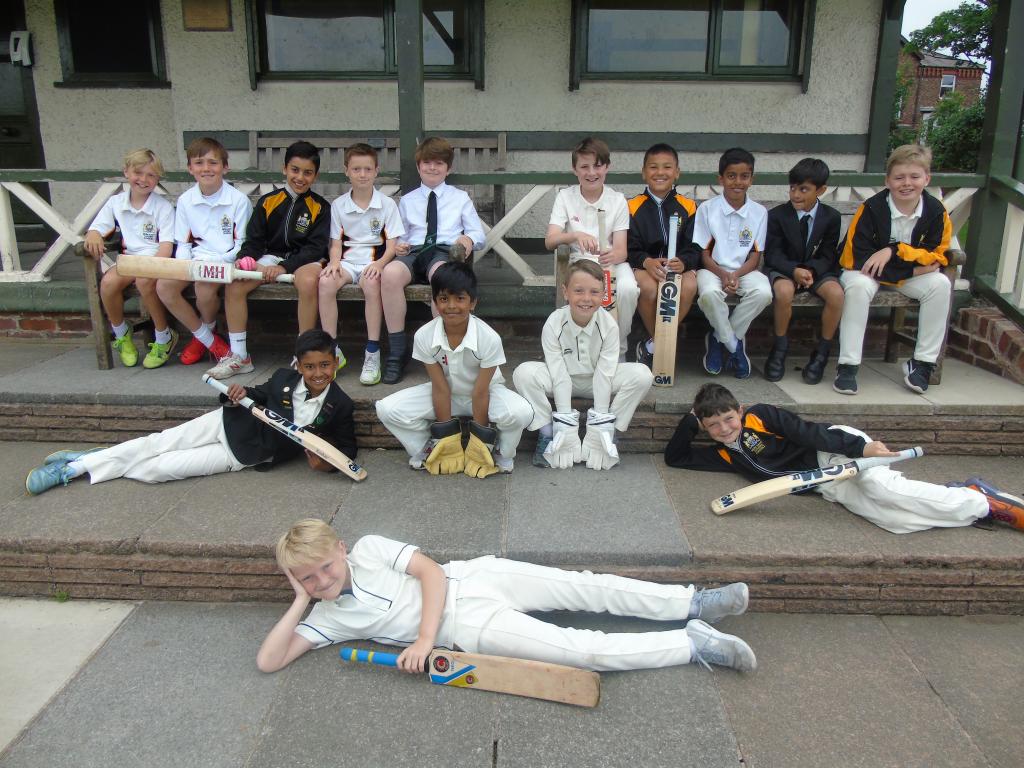 We use cookies on our website to give you the most relevant experience by remembering your preferences and repeat visits. By clicking "Accept All", you consent to the use of ALL the cookies. However, you may visit "Cookie Settings" to provide a controlled consent.
Privacy Overview
This website uses cookies to improve your experience while you navigate through the website. Out of these, the cookies that are categorized as necessary are stored on your browser as they are essential for the working of basic functionalities of the website. We also use third-party cookies that help us analyze and understand how you use this website. These cookies will be stored in your browser only with your consent. You also have the option to opt-out of these cookies. But opting out of some of these cookies may affect your browsing experience.