Merchant Taylors' bids farewell to long serving support staff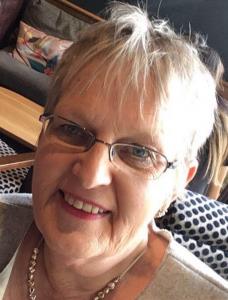 Admissions Officer Sue Barrington, retires after 18 years at the school. Sue joined Merchant Taylors' Girls' School as PA to the Headmistress in March 2002. In 2007 she was appointed as Admissions Officer for MTGS and in 2018 became Admissions Officer for all year groups throughout Merchant Taylors' Schools more recently based in the Lodge at MTBS. Sue says she has thoroughly enjoyed her diverse roles liaising with colleagues, parents and pupils, and over the years she has dealt with thousands of enquiries through to admission. Following her dedicated 18 years' service, Sue will be getting creative in her art studios at home. She wishes the School, its staff and pupils every success in the future.
Also leaving is Swimming coach at Stanfield, and Old Girl, Anna-Louise Hodkinson, who says:
'I have had a strong connection with the school over the past 43 years, including 8 years as a pupil, 19 years as a parent and 18 years as a member of staff.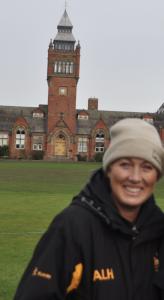 I was a pupil at MTGS between 1977 and 1985. I educated my three sons, Ben, Max and Joe at MTS, all three went from Reception through 6th Form between 1999 and 2018. I have been a member of PE staff for the last 18.5 years, teaching swimming to junior girls and junior boys, as well as spending many of those years teaching PE to reception and infants at Stanfield.
I have loved my connection with Merchants, I will miss the place enormously. I will keep in touch, and I will always watch with interest, news about the future successes of the swimming teams and the sports teams. My thanks go to all the staff and pupils who made my time working here so much fun and made me look forward to Monday mornings!'
We are also saying farewell to PA to the Headmistress at Stanfield, Marie Langham, who says: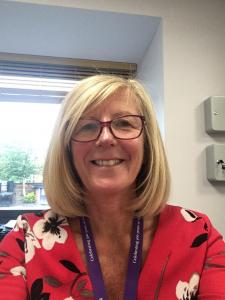 'I've had the pleasure of working with many wonderful colleagues over the past 27 years and I can't believe how quickly the time has gone. I have loved my time here and have many happy memories of Prize Givings, Concerts, Christmas Plays and numerous other fun events too numerous to mention.
I have had the immense joy of watching your children flourish from little reception beings to confident, well rounded individuals. I will miss the hustle and bustle of a busy school life but intend to enjoy other opportunities afforded to me in the future.
I wish the school every success for the future too.'
Thank you to all of them for their years of service.
We use cookies on our website to give you the most relevant experience by remembering your preferences and repeat visits. By clicking "Accept All", you consent to the use of ALL the cookies. However, you may visit "Cookie Settings" to provide a controlled consent.
Privacy Overview
This website uses cookies to improve your experience while you navigate through the website. Out of these, the cookies that are categorized as necessary are stored on your browser as they are essential for the working of basic functionalities of the website. We also use third-party cookies that help us analyze and understand how you use this website. These cookies will be stored in your browser only with your consent. You also have the option to opt-out of these cookies. But opting out of some of these cookies may affect your browsing experience.