Merchant Taylors' Girls' School Welcomes New Headmistress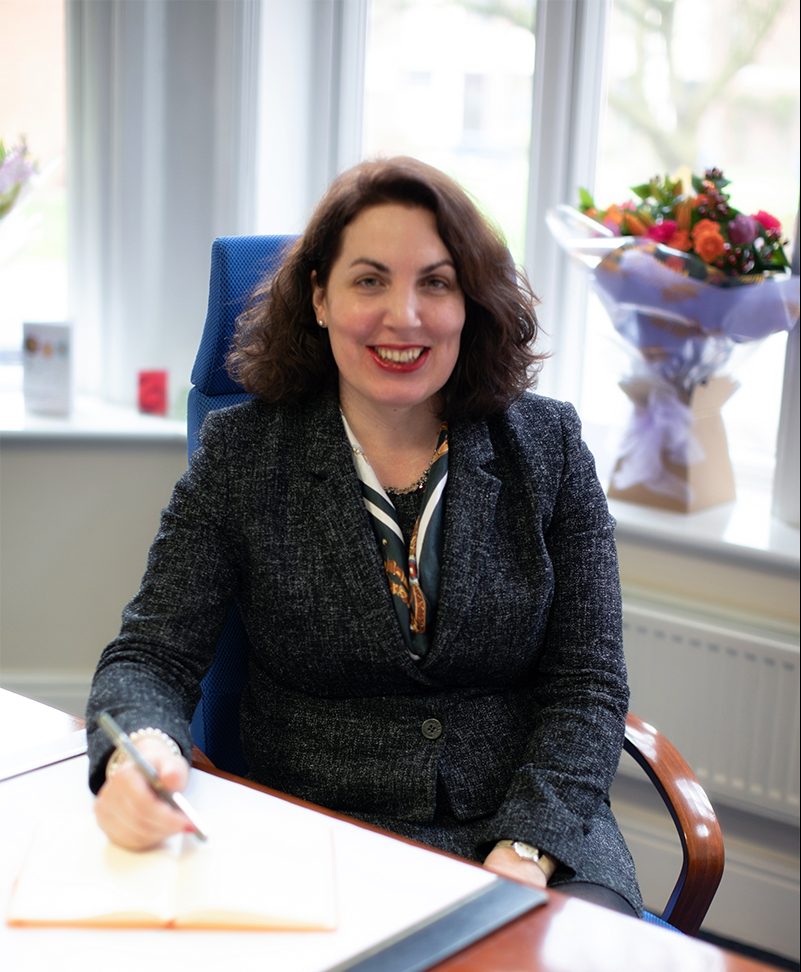 The start of the Summer Term has seen the exciting arrival of Claire Tao, the new Headmistress at Merchant Taylors' Senior Girls' School.
Prior to her new role, Claire worked as a deputy head at the City of London School for Girls, one of the top ten performing schools in the country for both A-levels and GCSE's.
She started her career in investment banking in 1993 and holds an MSc in Personnel Management and Industrial Relations from the London School of Economics. She worked as an assistant director of HR for NatWest Markets up until 1997 and then Citibank. In 2003, after having her children, she retrained as a Biology teacher completing her PGCE qualification at Roehampton University.
Claire has 13 years extensive experience across a wide range of roles within independent schools, beginning at Old Palace of John Whitgift School in Croydon and then Dulwich College Preparatory School before joining the City of London School for Girls in 2007.
Talking about her appointment, Claire said: "It is a real honour to be joining the Merchant Taylors' family of schools and to be taking the reins at such an exciting time.
It is a hugely successful school with a rich cultural heritage and I'm looking forward to working with the pupils, staff and parents to further build on its outstanding academic and pastoral achievements."
Asked if she had any changes planned at Merchant Taylors' Girls' School, Claire said: "I think most people will expect my focus to be on results, but it goes beyond this. I will be looking to strengthen the school's curricula and create a collaborative and equitable learning culture that will enable our girls and staff to perform to the best of their ability.
I will also ensure that we continue to raise confident, independent women who have a passion for life-long learning, recognise the importance of being part of a team and play a valuable role in community life."
Claire Tao
Headmistress
We use cookies on our website to give you the most relevant experience by remembering your preferences and repeat visits. By clicking "Accept All", you consent to the use of ALL the cookies. However, you may visit "Cookie Settings" to provide a controlled consent.
Privacy Overview
This website uses cookies to improve your experience while you navigate through the website. Out of these, the cookies that are categorized as necessary are stored on your browser as they are essential for the working of basic functionalities of the website. We also use third-party cookies that help us analyze and understand how you use this website. These cookies will be stored in your browser only with your consent. You also have the option to opt-out of these cookies. But opting out of some of these cookies may affect your browsing experience.