Year Two Further Learning At MTBS Science Laboratories
Year Two have been learning all about The Great Fire of London during History lessons, and were thrilled to visit the Senior Boys' laboratories to explore practically the reasons why so much of London burned in 1666.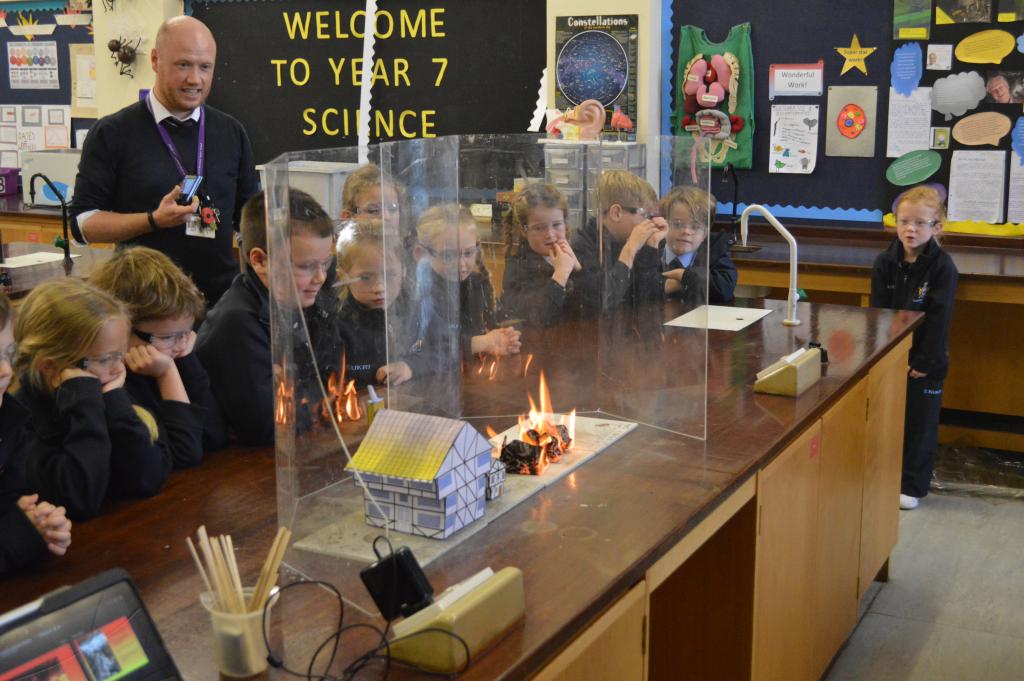 After displaying some great knowledge about the origins of the fire, pupils donned their safety goggles and set about understanding the effects of burning different materials. They concluded that water can be used to extinguish a fire and that flames needs oxygen to burn.
The pupils witnessed an exciting experiment with Dr Hardy showing how fire could spread along a row of connected houses and how a fire break can stop this.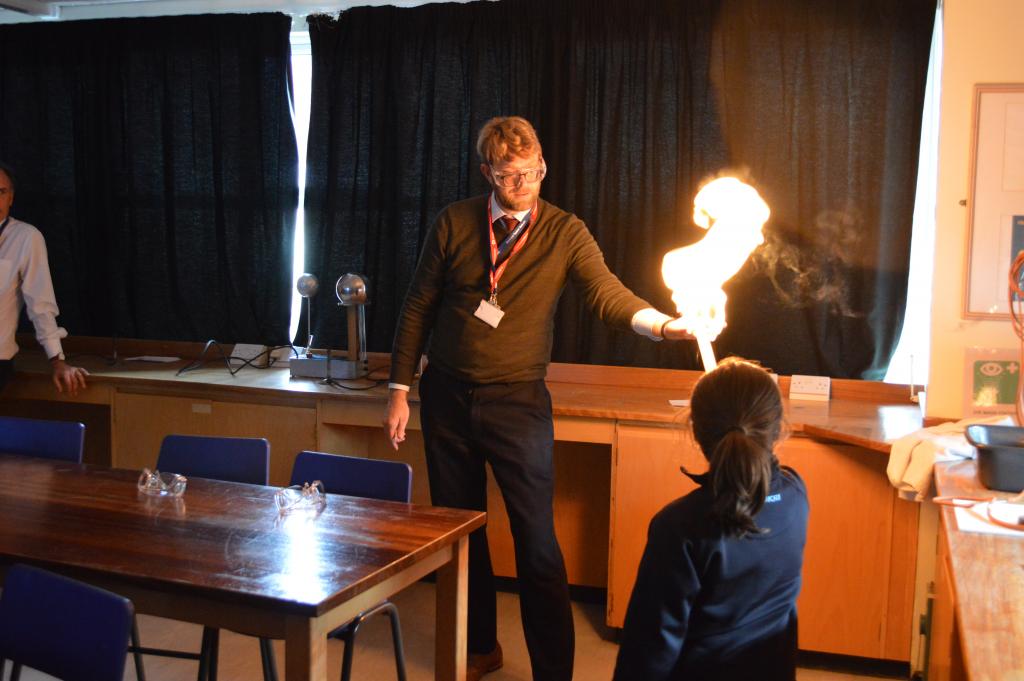 The children also enjoyed other exciting demonstrations with Dr Pye and Dr Clay, who used bubble mixture with fire to create a massive fireball in his palm! All of the pupils had a fun afternoon which allowed them to discover the science behind The Great Fire of London.
We use cookies on our website to give you the most relevant experience by remembering your preferences and repeat visits. By clicking "Accept All", you consent to the use of ALL the cookies. However, you may visit "Cookie Settings" to provide a controlled consent.
Privacy Overview
This website uses cookies to improve your experience while you navigate through the website. Out of these, the cookies that are categorized as necessary are stored on your browser as they are essential for the working of basic functionalities of the website. We also use third-party cookies that help us analyze and understand how you use this website. These cookies will be stored in your browser only with your consent. You also have the option to opt-out of these cookies. But opting out of some of these cookies may affect your browsing experience.