Author Visit World Book Day
Rebecca Stevens visited Merchant Taylors' Boys' for World Book Day Thursday 1st March 2018.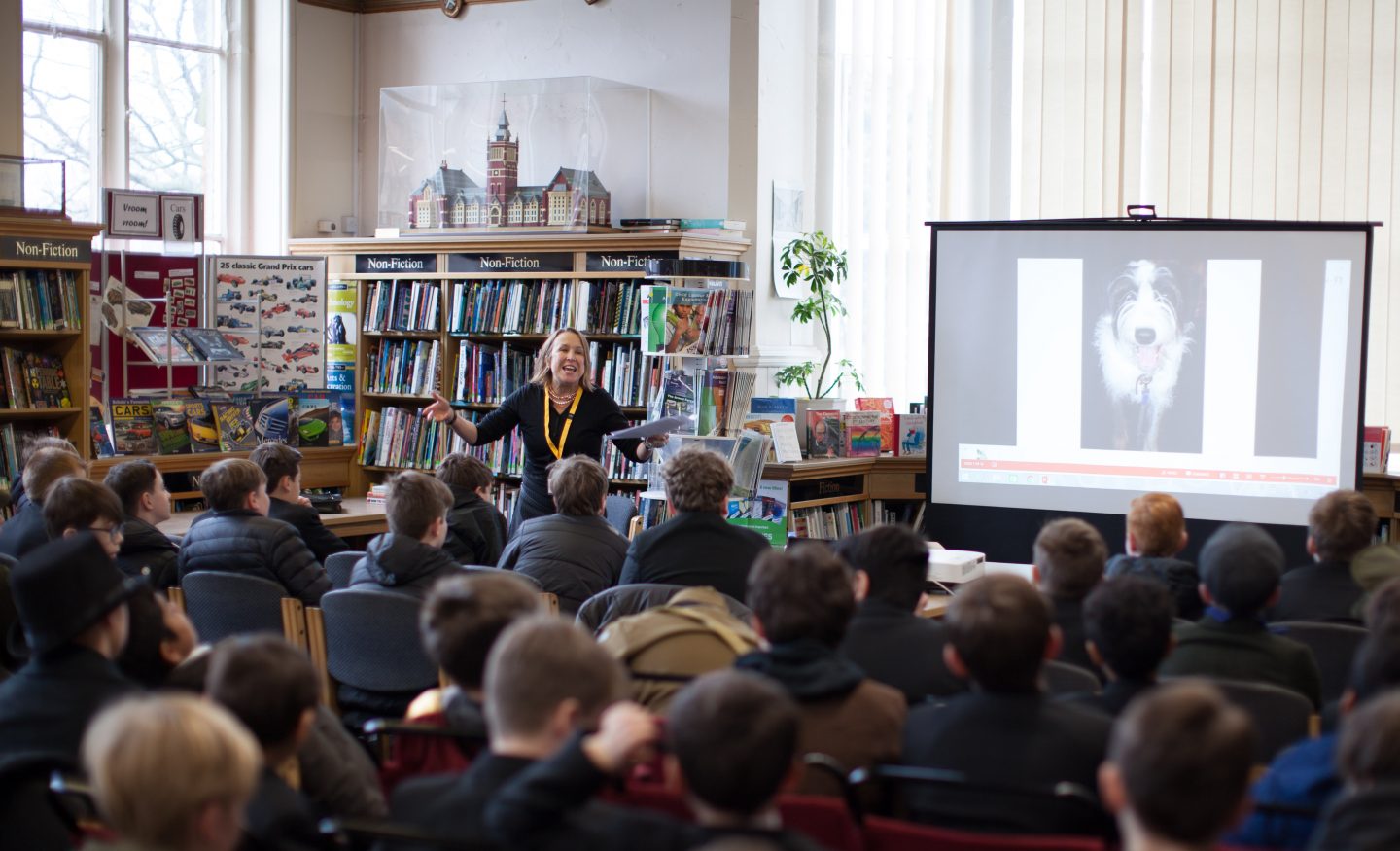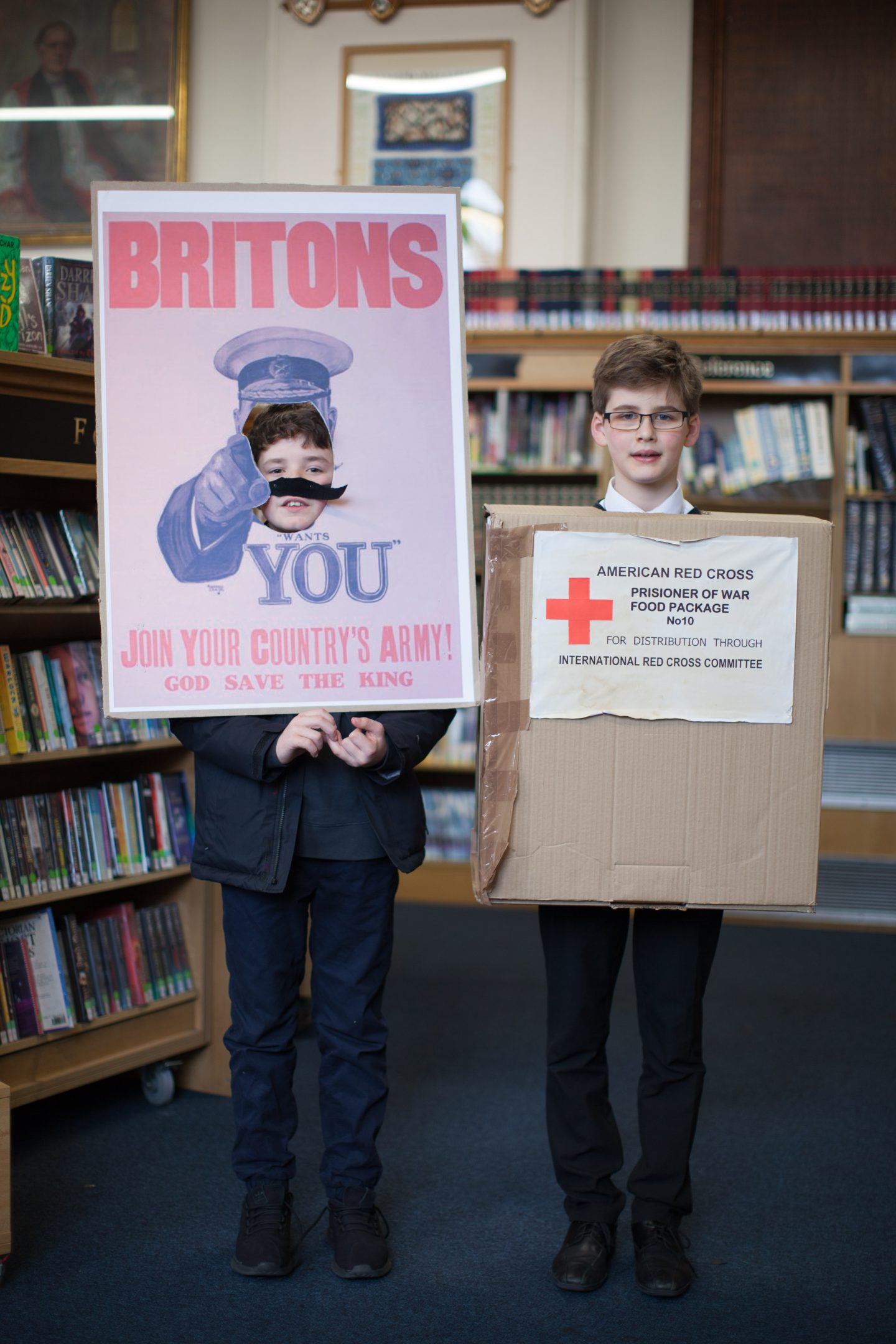 Rebecca explained to year 7 boys that her first novel Valentine Joe, had been inspired by a collection of letters from her grandfather Fred, who was a pilot in the First World War. He had joined up when he was underage at 16, but after he caught pneumonia at training camp his age was identified and he was sent home. After he enlisted at 18 he joined the Royal Flying Corps and became a pilot. They used to fly over enemy trenches and throw bombs out. His letters home had been carefully typed out and kept by his mother. He survived the war.
Rebecca became interested in boys who signed up when they were not legally old enough, some as young as 12. They were motivated by the poverty they endured, as the army provided food, clothing and shelter. Propaganda also encouraged these boys to enlist. She was also interested in the story of Valentine Joe Strudwick, one of the youngest casualties of the war as he was only 15 when he was killed. She used her imagination to fill in details about his life, and took Rose from a present day visit to the battlefields with her grandfather, back to the time of the First World War to meet Joe. As there were no photographs of him, she kept a picture of another soldier on her desk to give life to her story. Her second novel Rose in the Blitz, also uses time travel to transport Rose back to witness real incidents from the London blitz.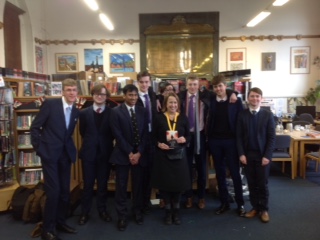 Over lunch Rebecca met some of our sixth form creative writers, who are contributing to a new school literary magazine edited by Udit Mahalingam. The pupils pictured with Rebecca are Josh Usher, Tom Redpath, Udit Mahalingam, George Buxton, Bruce Davis, Callum Davies, Beau Patten, and Daniel Sims. They had a lively discussion about the inspiration for writing, different genres, how to find a publisher, and the demands of writing for television.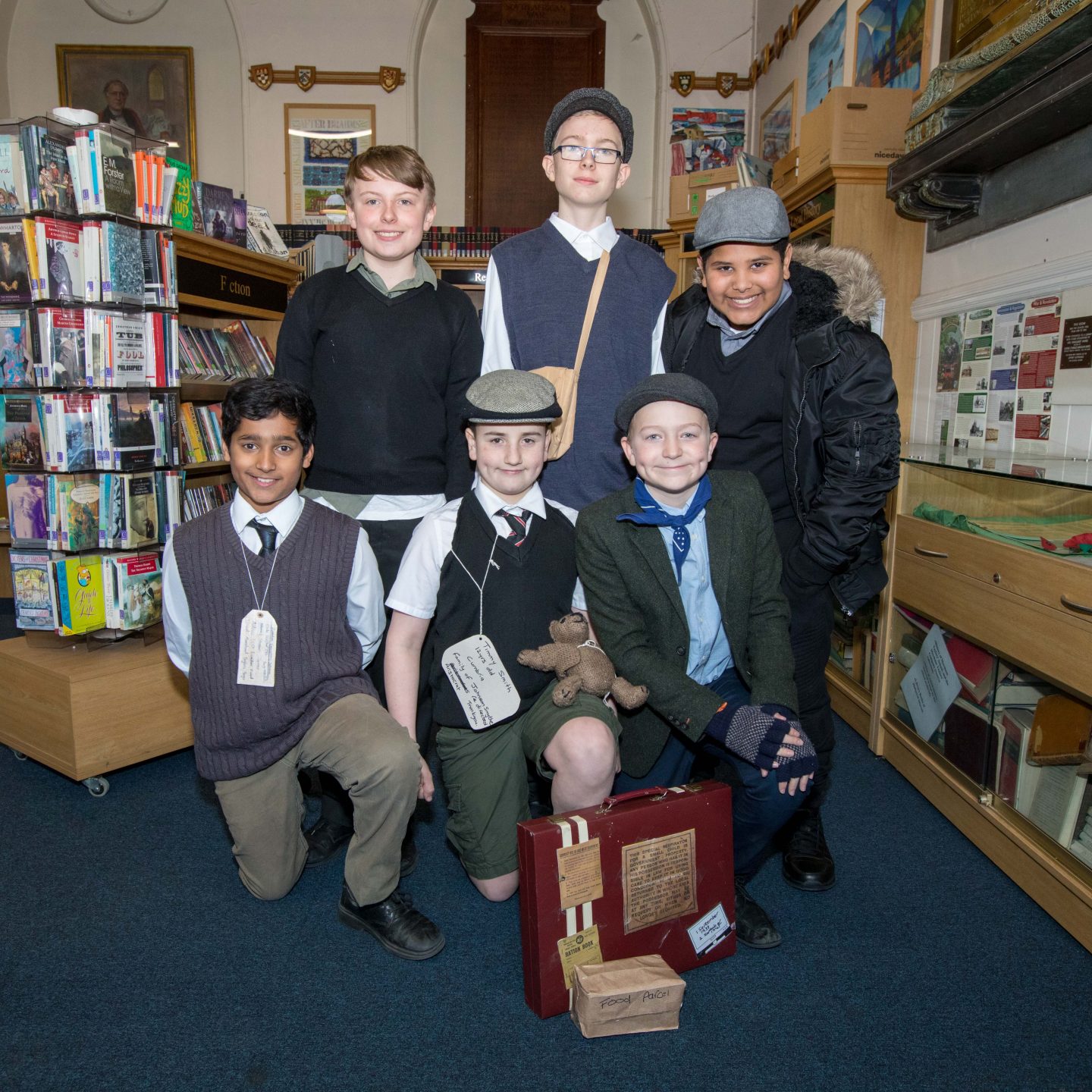 In the afternoon, a group of selected boys from lower school had a creative writing workshop with Rebecca and Miss Shanley. They had some valuable advice on motivating their writing and how to construct a story.
Some year 7s and staff entered into the World Book Day spirit by dressing up as war related characters. The winner was Charlie Hignett (front centre) who created a detailed costume of an evacuee. The runners up were Zac Margetts, John McCarthy and Harry Wynne.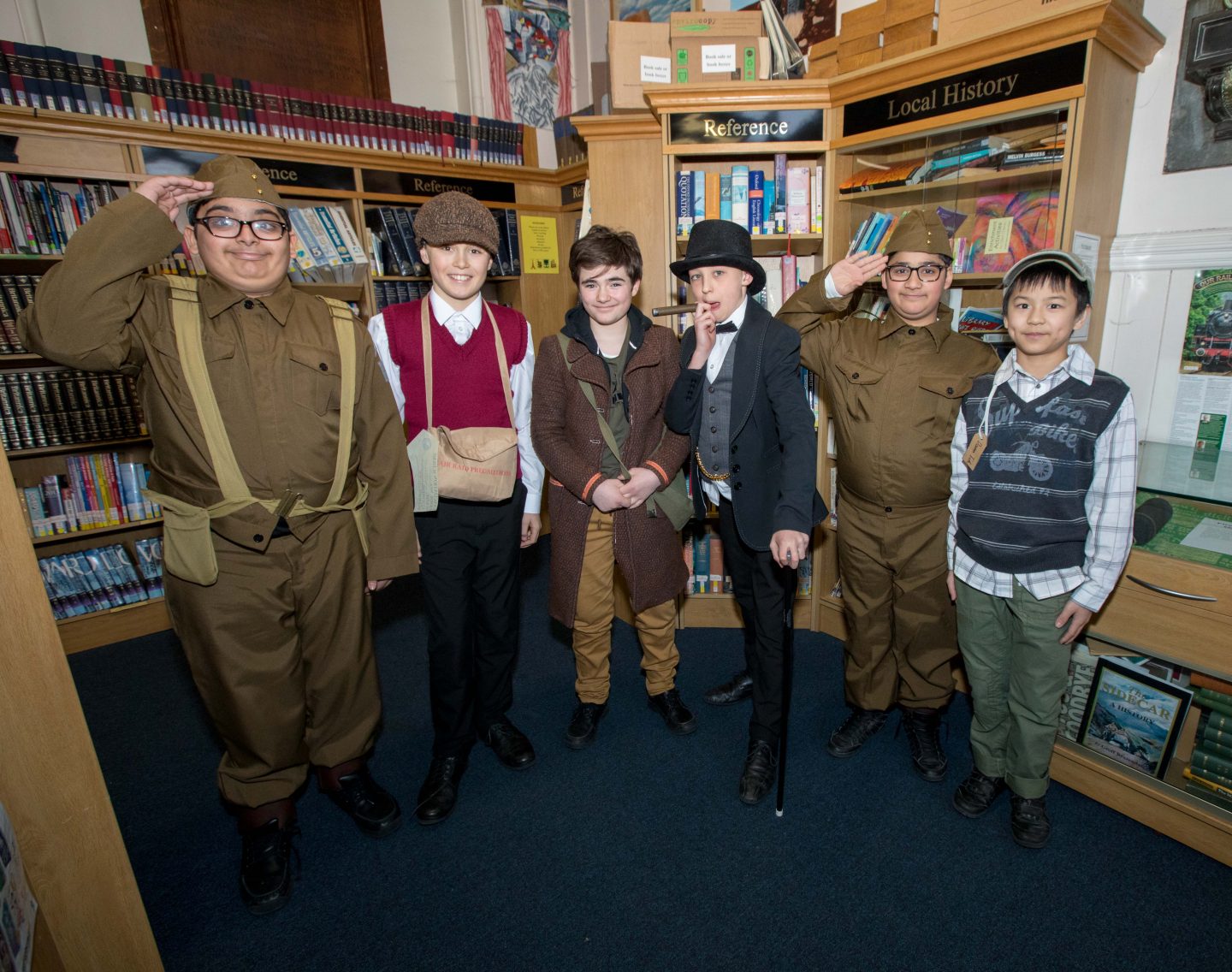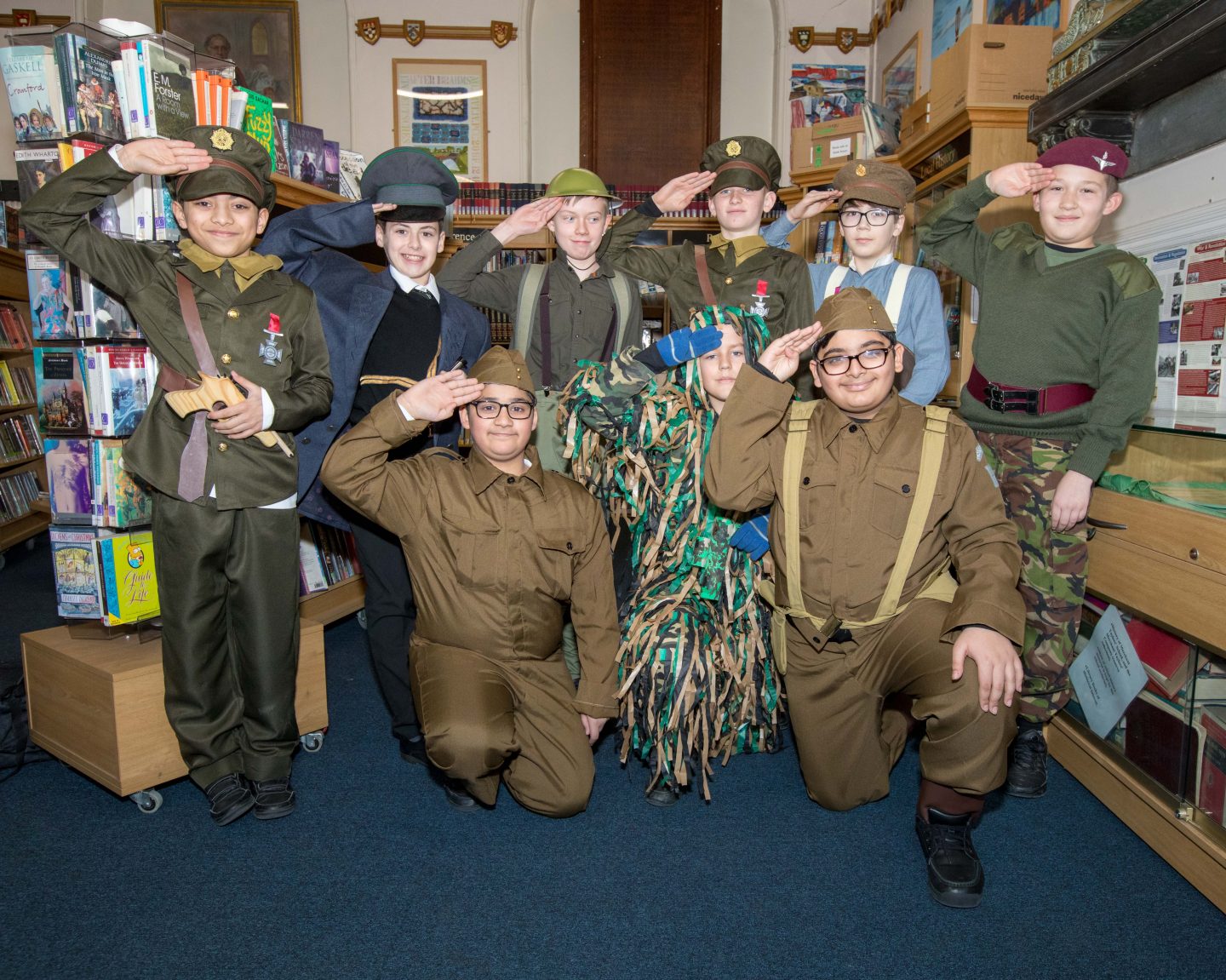 We use cookies on our website to give you the most relevant experience by remembering your preferences and repeat visits. By clicking "Accept All", you consent to the use of ALL the cookies. However, you may visit "Cookie Settings" to provide a controlled consent.
Privacy Overview
This website uses cookies to improve your experience while you navigate through the website. Out of these, the cookies that are categorized as necessary are stored on your browser as they are essential for the working of basic functionalities of the website. We also use third-party cookies that help us analyze and understand how you use this website. These cookies will be stored in your browser only with your consent. You also have the option to opt-out of these cookies. But opting out of some of these cookies may affect your browsing experience.