Model G20 Summit Report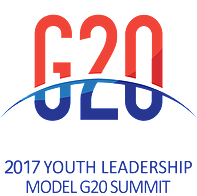 During lunchtime on Monday February 5th, a group of 9 of us set off on a 3,116 mile journey which took us across the Atlantic Ocean to Boston Massachusetts, in order to attend the Model G20 Youth Summit as representatives of the UK. We were the only students from the UK lucky enough to go and felt a great deal of pride not only representing our country, amongst many other international students, but also our school.
What is the MG20?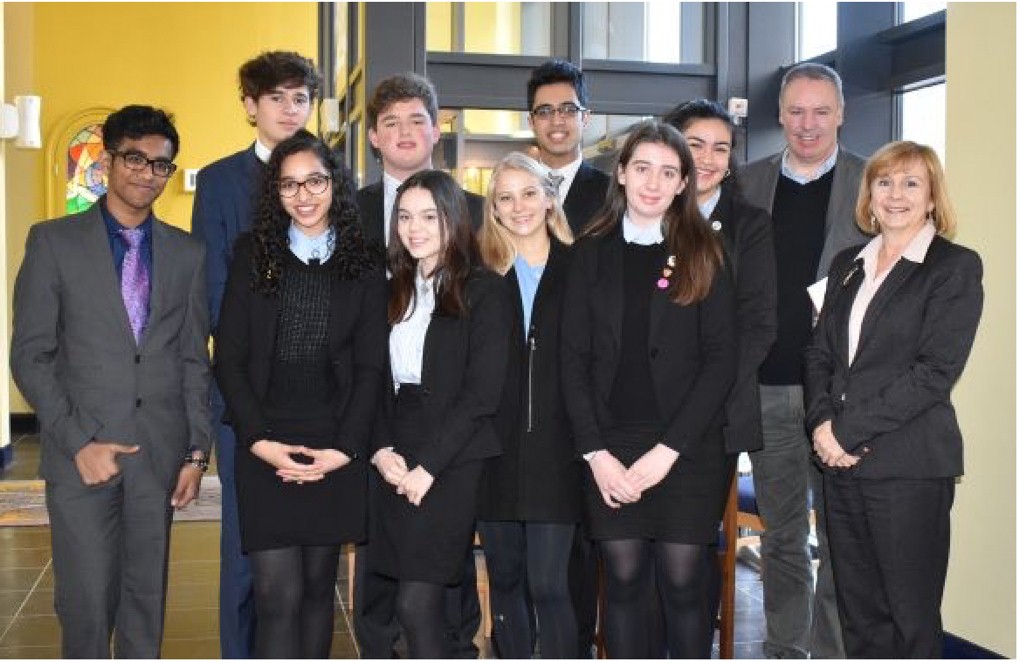 The Youth Leadership programme is hosted bi-annually by the Knovva Academy, an organisation based in Boston who 'cater to students, K-12, from around the world. Knovva Academy utilizes a mix of online and in-person courses (blended learning) for teens in order to challenge their expectations about education.'
Knovva describes the Summit as a programme which 'utilizes this political platform to bring students from around the world to meet new international friends.' It not only connects international students, but also develops 'new skill-building opportunities, career development and networking opportunities.' Knovva describe The Model G20 as 'an experience of a lifetime for any student' which all 9 of us can agree it was.
What happened at the MG20?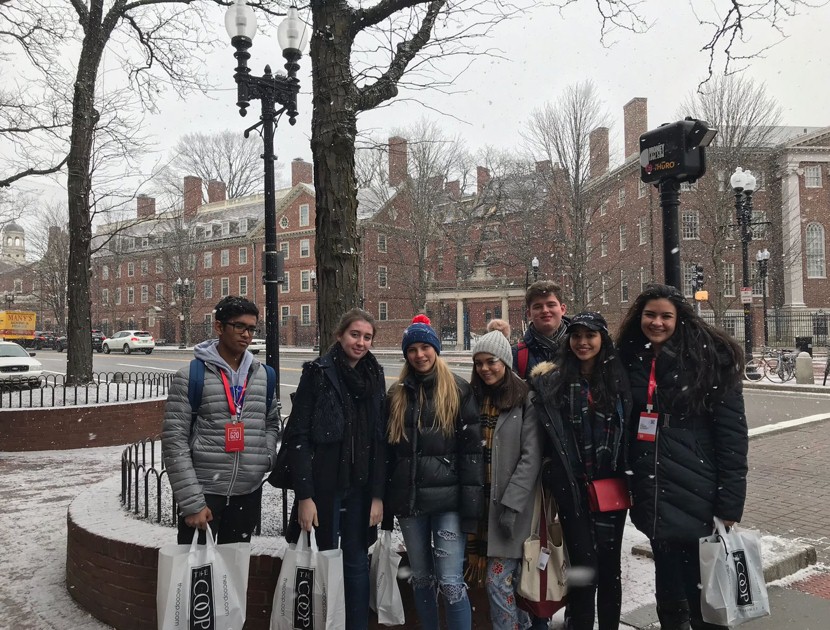 The MG20 was run over a period of 6 days, with the actual conference itself being held on the last 3. The first of the 6 days was an international day, on which all of the international students, being those from China, Peru, Kuwait, Qatar, Canada and of course the UK, were given a sightseeing day of Boston, which included tours of Harvard University and M.I.T (Massachusetts Institute for Technology), by one of their alumni, who had also been to the Universities of Oxford and Cambridge, and a visit to the Museum of Fine Art. The tours of Harvard and M.I.T, were the highlights for many of us, as we could not believe we were actually being shown round 2 of the World's best universities and were standing in the grounds and walking through the buildings of these truly astonishing institutions.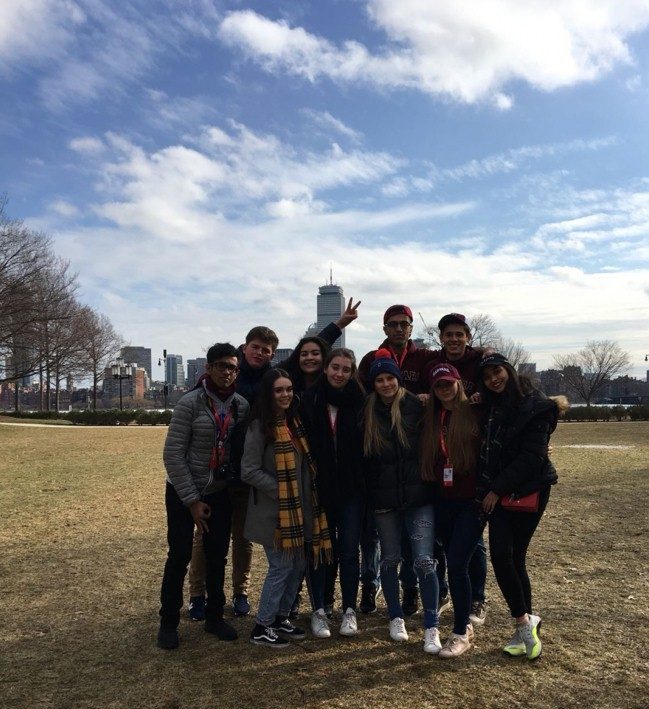 After the sightseeing adventures were over the real work began. The first 2 days of the programme commenced, which started with us being assigned our different ministerial roles in different countries and followed with a series of lectures, given by world renowned professors, of which the majority were Harvard University graduates, combined with workshop classes on the topics that would later be covered at the conference, and ministry training, which helped focus each Ministers attention on the specific goals for each Ministry from their respective country.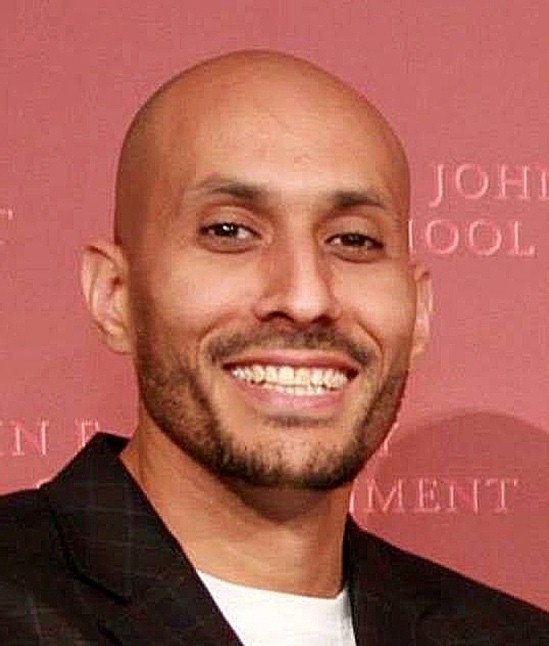 We had lectures given by Adel Gamar (pictured), Danielle Wood Ph.D., David King Ph.D., Robert Wilkson and Moshik Temkin, Ph.D., and even more, on all different topics, including Public speaking, Strategic Negotiation Fundamentals, US History of political culture, the use of space technology and satellites in the help of global issues. These lectures were not only useful in applying to the conference, but also genuinely interesting and allowed us to develop extremely valuable skills that we were able to take away with us, that otherwise we would have never had the opportunity to obtain.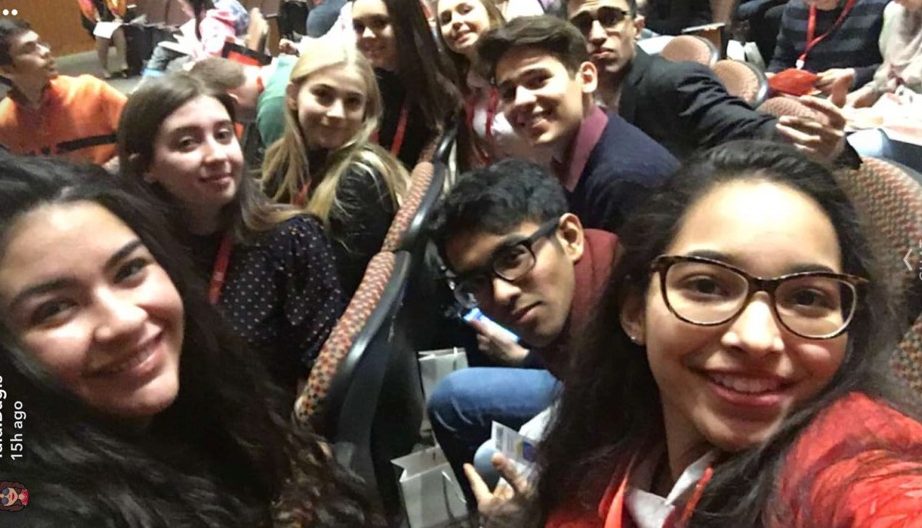 After the two-11 hour days of lectures and training, we moved from Harvard Medical Centre to the Boston Convention Centre, where the conference took place. The Summit began with an opening conference, in which each Head of State or in some cases Vice Head of State would give an opening address to convey the ambitions of their countries during the Summit. For the group of 9, of which 4 of us, including myself, were all Heads and Vice Heads of State for the USA, Thailand, Canada and Jamaica, the night before the opening conference was a long and nerve-wracking one which involved staying up into the early hours, to which jetlag worked to our advantage, trying to perfect these speeches. After the 2 hour long opening was finished, we immediately began the negotiation process in which, with no exaggeration, hundreds of deals started to be made, written up and agreed between each nation; this, we very quickly realised, really was the G20.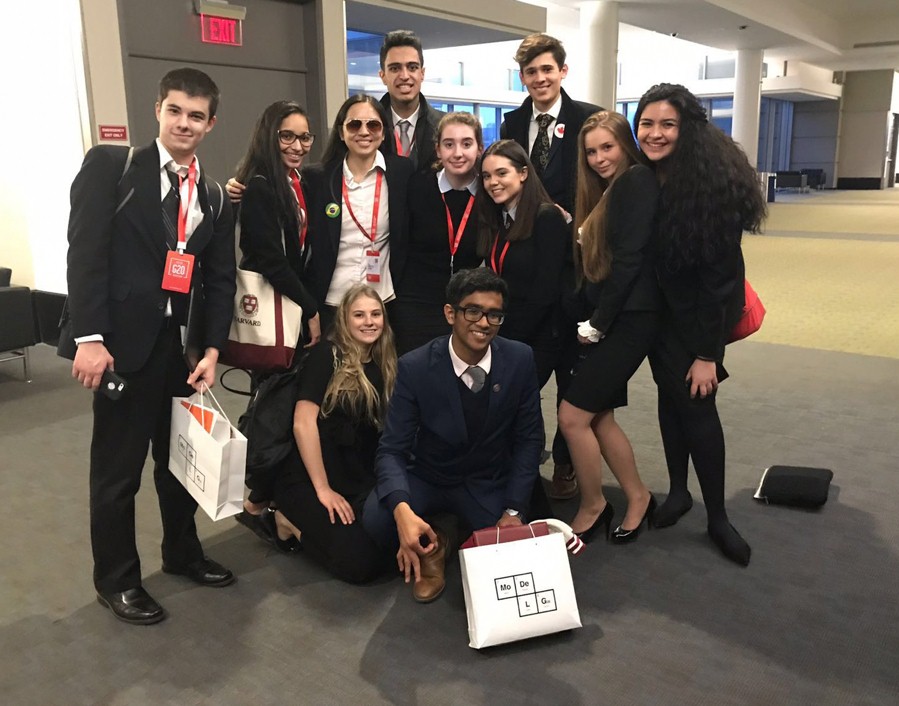 The topics focused on by the Summit were: food security, future of work and digitisation and infrastructure. We all, individually, had to give speeches each day on these topics as ministers within our ministries and as Heads and Vice Heads of State, which greatly improved everyone's public speaking and speech writing skills. After these sessions between the ministries it was back to the negotiations. Although it was intense, at times chaotic, and also a lot more work than we ever could have imagined, it was one of the most enjoyable experiences each of us has ever had. It was a trip which truly shaped us as people, in our views and cultural awareness, having to negotiate with people from different cultural backgrounds and countries, who spoke different languages, and had different political ideas; although we were a diverse group of people who all had different views, this trip truly opened our minds and made us significantly more understanding of these different cultures.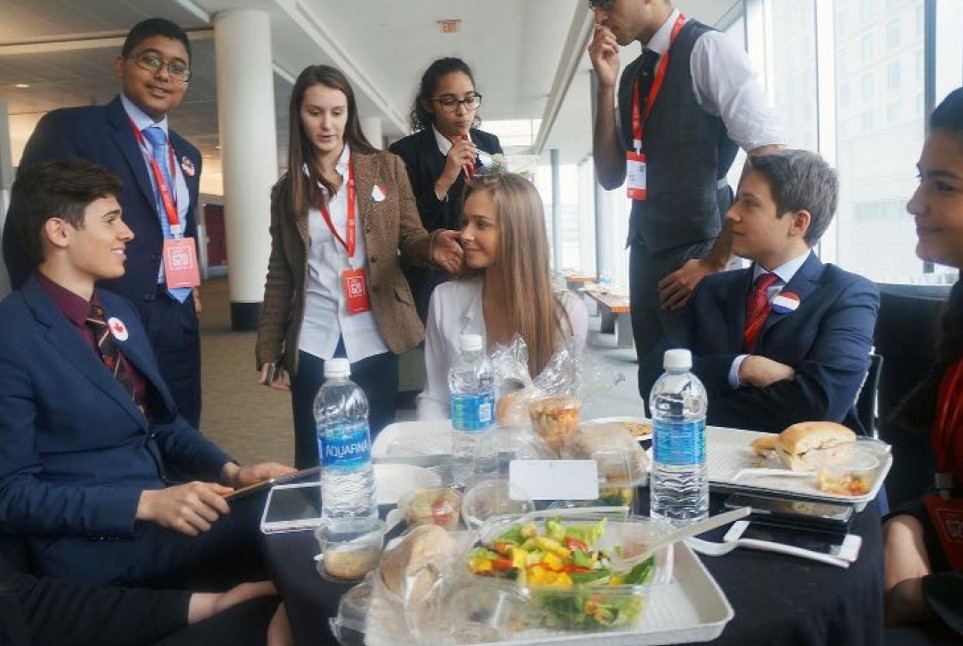 What we took away from the MG20
The Summit ended with closing speeches from each nation, in which not only did the Heads of State or Vice Heads of State speak but so did each Minister, collectively as a team, which perfectly demonstrated how much more united we had all become in just 3 days. Just before this conference there was 'open mic' time, in which anybody wanting to, could get up on stage and take the mic to share their different experiences on the trip, during which Team UK, as we called ourselves, were given many 'shout-outs' and referenced by the majority of delegates, this for us was so fulfilling to know we had truly made such memorable experiences with people and above all, new friends.
We all agree, that this 'open mic' time was our favourite and most memorable experience during the conference. It tied together perfectly all that we had learned, the people who we had met (who we are still in-touch with now) and the memories we had made. It was a once in a lifetime trip and one which shaped us as people. We will never forget our first Model G20 Summit.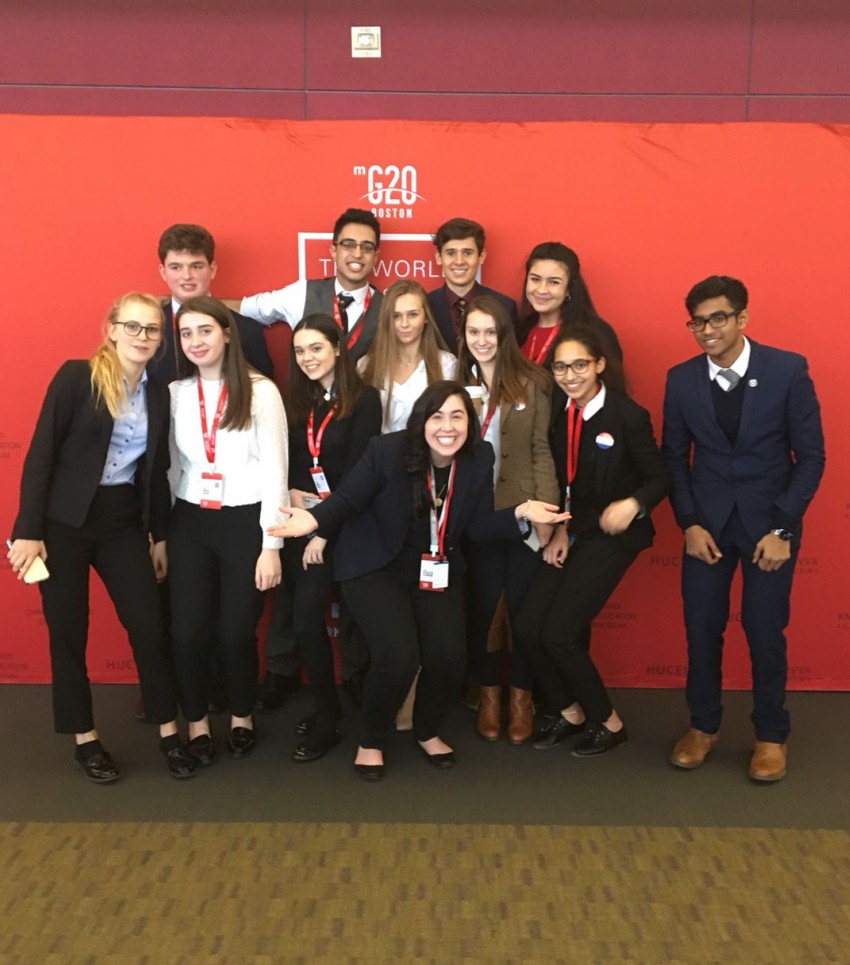 We use cookies on our website to give you the most relevant experience by remembering your preferences and repeat visits. By clicking "Accept All", you consent to the use of ALL the cookies. However, you may visit "Cookie Settings" to provide a controlled consent.
Privacy Overview
This website uses cookies to improve your experience while you navigate through the website. Out of these, the cookies that are categorized as necessary are stored on your browser as they are essential for the working of basic functionalities of the website. We also use third-party cookies that help us analyze and understand how you use this website. These cookies will be stored in your browser only with your consent. You also have the option to opt-out of these cookies. But opting out of some of these cookies may affect your browsing experience.