Cycling Success for Cosgrove Brothers
On Thursday 3rd May, the Cosgrove brothers, Dan Year 5 and Joe Year 7, travelled to the Isle of Man via ferry from the Pier Head to Douglas, to take part in the Isle of Man Youth Tour Cycling Competition. This is a national event that is held annually over the Bank Holiday Weekend and attracts riders from across the UK. There was a total of three races over the weekend with a presentation on the Sunday evening.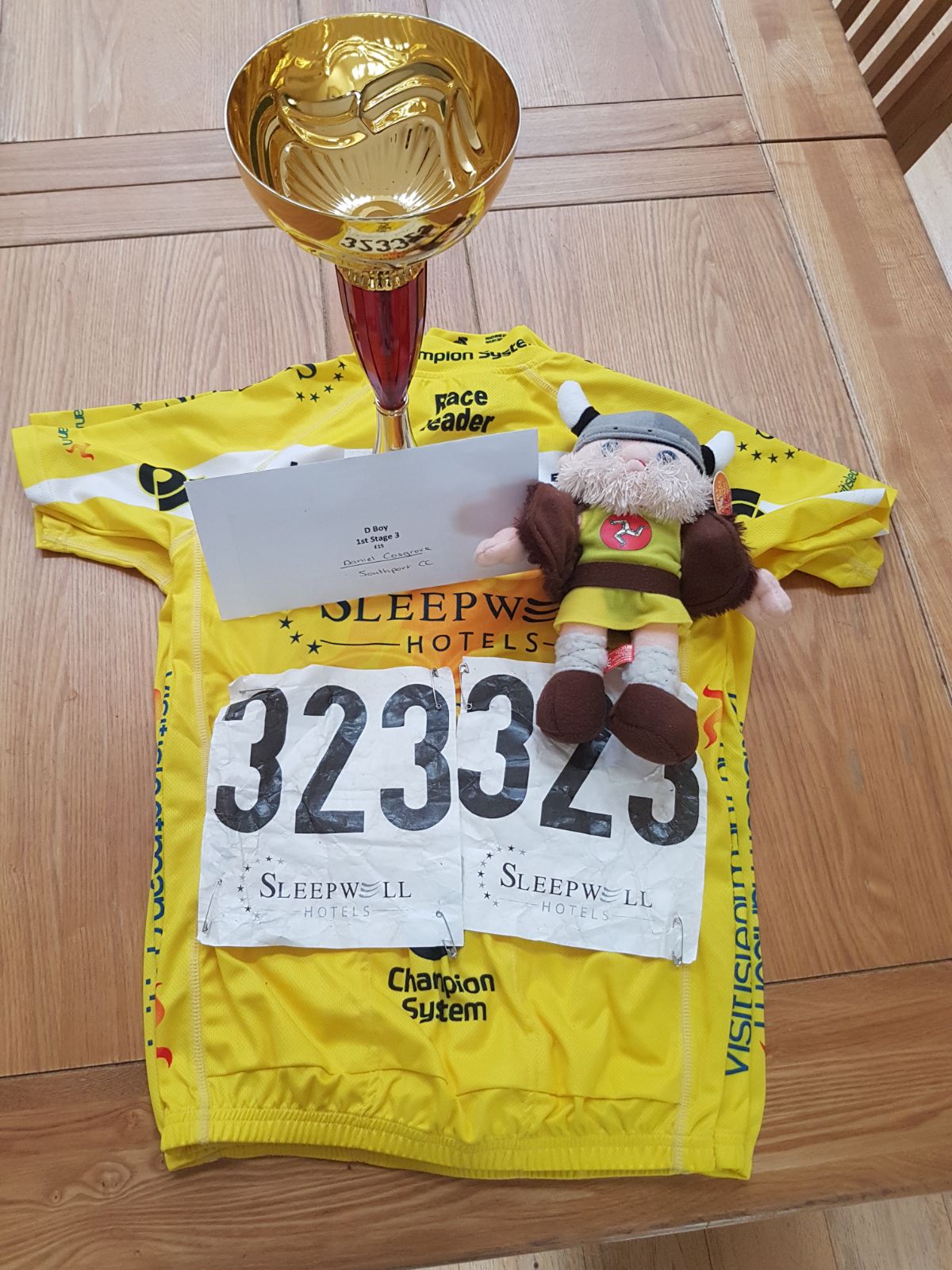 The first event, the Prologue (time trial), started on Friday 4th May which is 1300m race along the Douglas Promenade. Joe came 3rd (out of 60 in his category), with the top three all within 1 second of each other. Dan was very focused as it is his favourite event and he won by 4 seconds in his category, picking up the Yellow Jersey.
The second race on the Saturday, the Crit Race (flat, technical race with tight corners), was held at Jurby. Joe finished safely in the bunch in 7th and didn't lose any time on his rivals. As Dan had an advantage from the previous day, he bided his time. On the last lap, he popped out and won the sprint, picking up 10 bonus seconds and therefore retained the Yellow Jersey.
The final day was the mountain stage at Ellersie which is a very hilly course with gradients of up to 15%. Joe was in the lead group of two for the majority of the race but had a mechanical issue with his bike chain which gave his competitors chance to catch up. Joe still finished 4th in the race and therefore placed 4th overall for the weekend, what a fantastic achievement!
Dan had a great start in the final race and when he saw the finish line, he sprinted for the line for a third win. Overall he won his category by 21 seconds over the three events.
For both boys to stay focused over the three days and to be placed so highly is a huge achievement, especially due to the scale and high standard of the competition. The School Community are extremely proud of their achievements, well done boys!
(Ellen Isherwood photography)
We use cookies on our website to give you the most relevant experience by remembering your preferences and repeat visits. By clicking "Accept All", you consent to the use of ALL the cookies. However, you may visit "Cookie Settings" to provide a controlled consent.
Privacy Overview
This website uses cookies to improve your experience while you navigate through the website. Out of these, the cookies that are categorized as necessary are stored on your browser as they are essential for the working of basic functionalities of the website. We also use third-party cookies that help us analyze and understand how you use this website. These cookies will be stored in your browser only with your consent. You also have the option to opt-out of these cookies. But opting out of some of these cookies may affect your browsing experience.