Eco-Committee Completes Local Litter Pick
The Eco-Committee at MTBS is currently working on the Marine Topic to contribute towards our Green Flag Award. We decided to carry out a litter pick as part of the 'World Tomorrow Today' programme.
On Wednesday morning, 19 Year 10 students plus Miss Jones and Ms Robinson went to Victoria Park to carry out our litter pick. In half an hour the students managed to collect 12kg of litter between them! We found mostly plastic bottles and food packaging although we did find some odd items such as a dog bowl and some socks! This litter was then sorted and will be sent back to the manufacturers to be disposed of.
The students have all agreed that this activity increased their awareness of litter issues in the area and have agreed that they will be less likely to both litter and use single use plastics in the future. Thank you to Jayne Rigby from Surfers Against Sewage and Angela Griffiths from Green Sefton for their provision of equipment and knowledge to help make this a success!
Well done to all students who took part!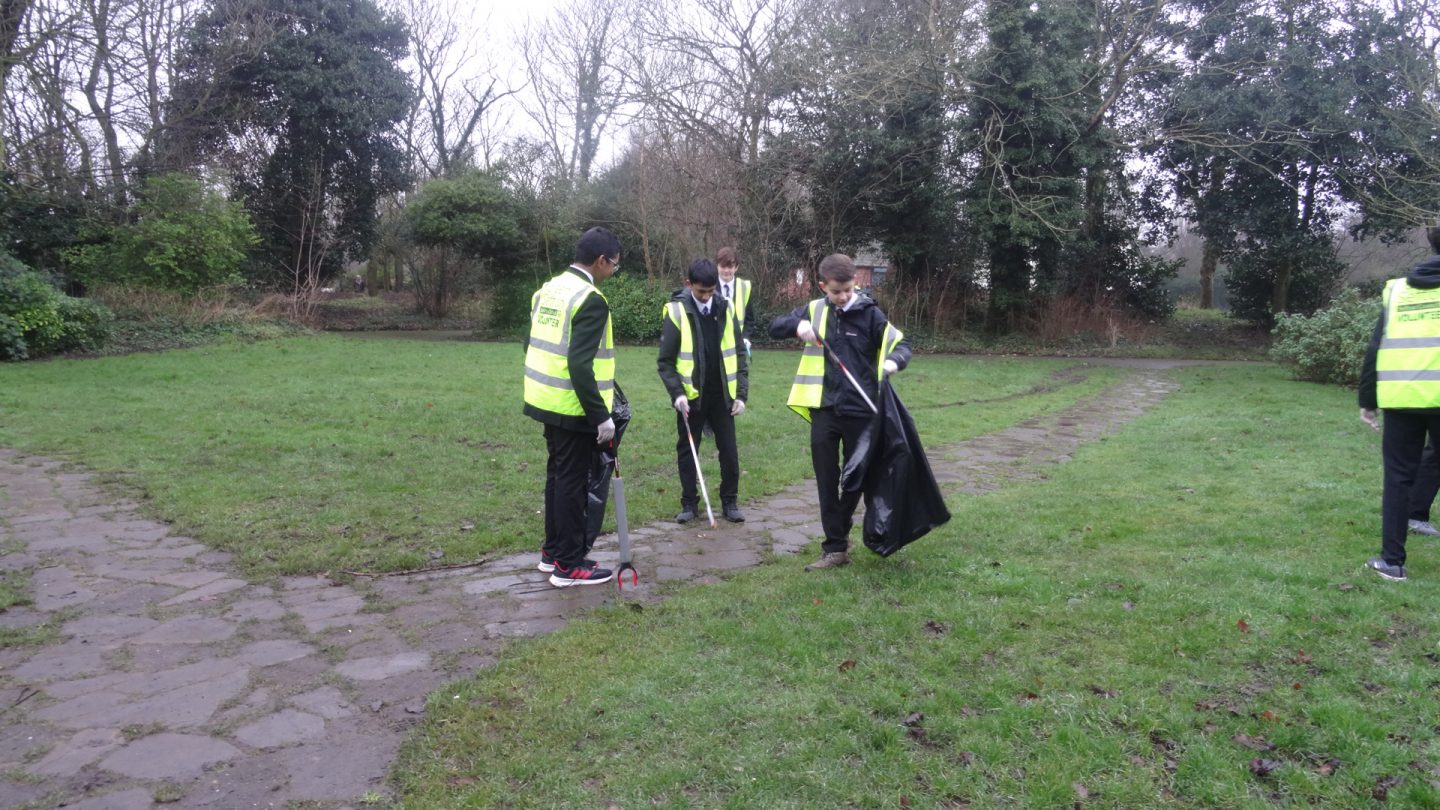 We use cookies on our website to give you the most relevant experience by remembering your preferences and repeat visits. By clicking "Accept All", you consent to the use of ALL the cookies. However, you may visit "Cookie Settings" to provide a controlled consent.
Privacy Overview
This website uses cookies to improve your experience while you navigate through the website. Out of these, the cookies that are categorized as necessary are stored on your browser as they are essential for the working of basic functionalities of the website. We also use third-party cookies that help us analyze and understand how you use this website. These cookies will be stored in your browser only with your consent. You also have the option to opt-out of these cookies. But opting out of some of these cookies may affect your browsing experience.