A Level Results 2018: Top Results and Students off to a variety of destinations
It has been another great year for Merchant Taylors' Schools. Two thirds of our students achieved A*-B grades in their A Levels with eight heading to Oxford and Cambridge, the world's most prestigious universities.
Merchant Taylors' prides itself on developing students who year after year achieve some of the best A Level results in the region. We focus on students of varying academic abilities to help them to achieve their ultimate potential, through both their academic studies and a wide variety of activities from music and sport to the Combined Cadet Force and charity work. This year, students are going on to study a diverse range of subjects at some of the best universities in the UK. Rebecca Southwart, from Ormskirk, achieved A* A* A and is reading Chemistry at Oxford.
Lauren Widders from Southport (pictured below with parents), achieved 3 A grades and is heading off to Edinburgh to study Veterinary Medicine. Our Head Girl, Catherine Magennis (also pictured below with proud Mum), is taking a gap year to carry out charity work and will spend the first 3 months in Switzerland leading a Girl Guides Chalet.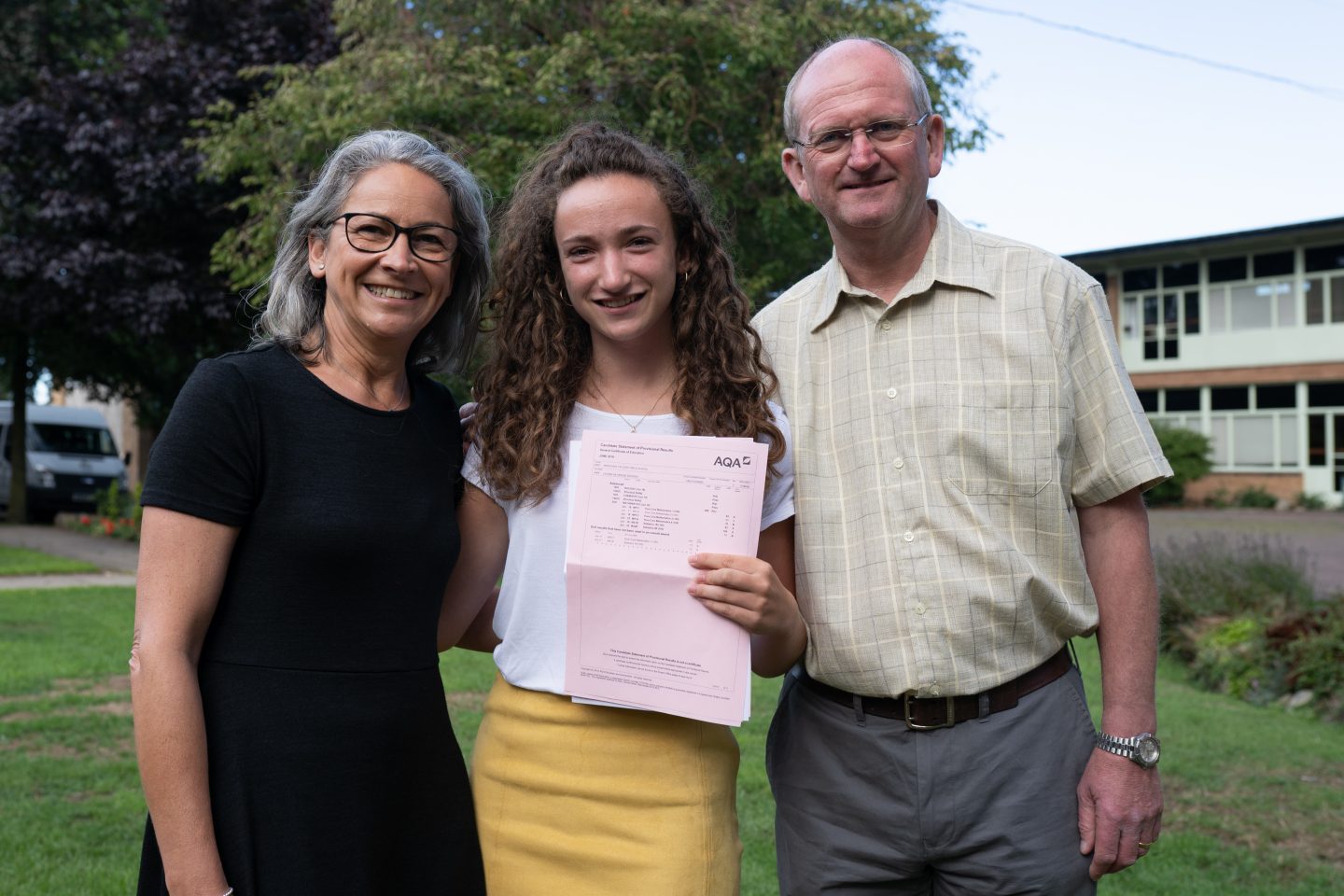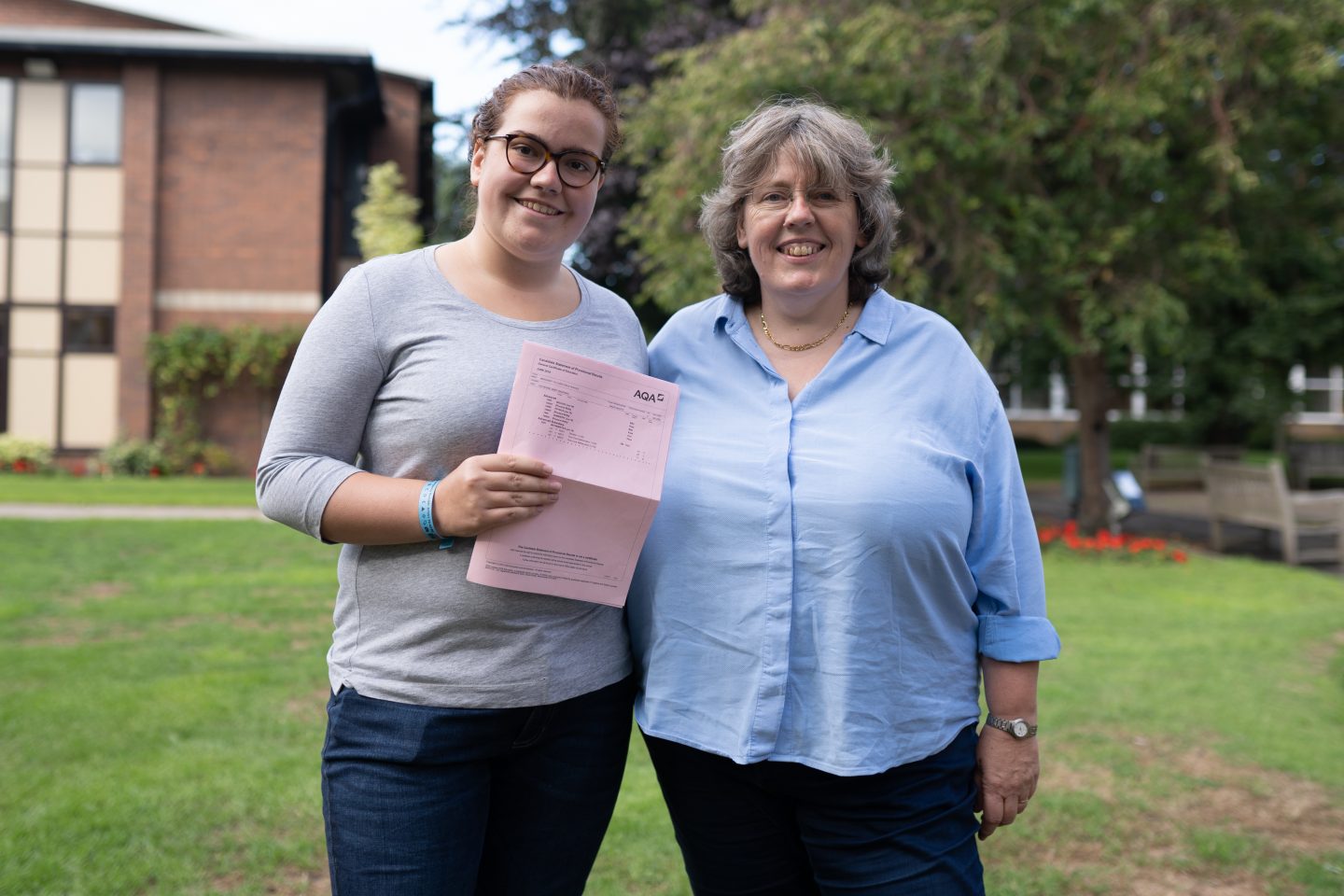 At the Boys School, Matthew Johnson achieved 4 A* grades and is heading off to read Biochemistry at Oxford. Matthew is a tri-athlete and trained lifeguard who, at just 16 years of age last year, saved a man's life on Southport Beach by pulling him to safety after swimming 200m to reach him.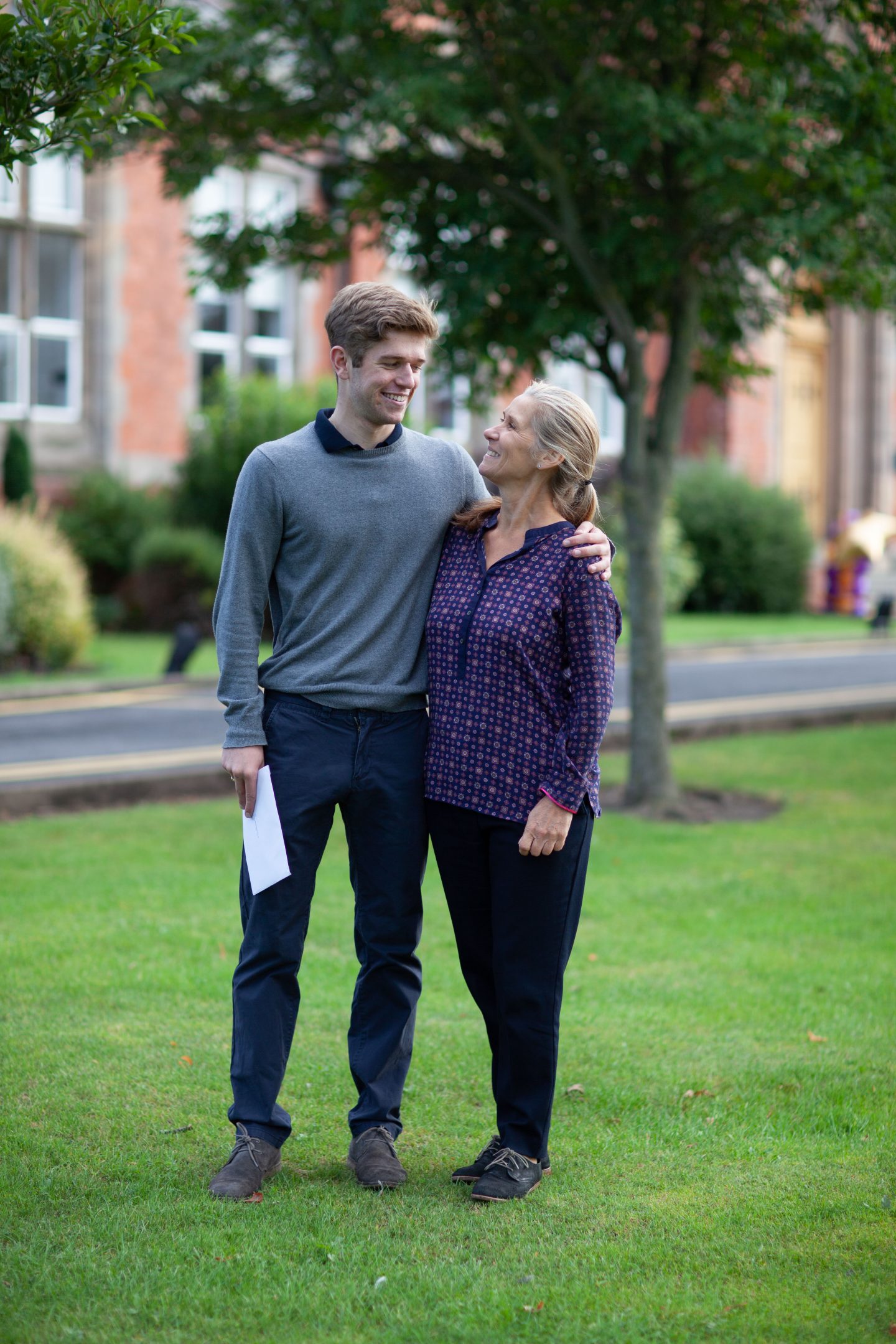 Head Boy, Tom Barker-Weinberger from Ormskirk (pictured here with proud Mum), gained 3 A* and an A, allowing him to accept his place at Cambridge to read History. Tom agreed to sit his initial entrance paper for Cambridge but then discovered he would be in Sri Lanka on a school cricket tour! Having liaised with several international schools, and with the help of the local embassy, Tom was able to sit the paper in Sri Lanka around his matches!
George Lavelle, who plays for Lancashire County Cricket Club and the England Second Cricket Team, achieved 3 A grades. George is taking a year out to play cricket in Australia before starting a degree at Loughborough University studying Economics & Finance.
Harry Maitland achieved A*, A, B and is deferring a place at the University of Leeds in order to pursue his rock star dreams! Harry is a fantastic drummer in a band called Rats who already have a recording deal. Their single 'Weekend' is available now and the band will be hitting the festival circuit next year.
Headmistress at the Girls' School, Claire Tao, is delighted with her students' achievements: "The girls have done incredibly well. Their results are a testament to their strong work ethic, resilience and the way they are able to balance their studies with the myriad of other interests they engage in. I am particularly proud of how the girls and staff have coped with the increased uncertainty that comes with the newly reformed A Levels. The ethos of the School and support of the whole community have played a significant role in the girls' success. Well done."
Deiniol Williams, Headmaster at the Boys' School is equally delighted. "The boys have done such a great job. They have shown enormous dedication to their studies and to their School, and are now enjoying their just rewards. The new A Levels have challenged us all but everyone has responded incredibly well and again we are enjoying some truly excellent results. Congratulations to all of our boys but also to the parents and staff who have supported them along the way."
We use cookies on our website to give you the most relevant experience by remembering your preferences and repeat visits. By clicking "Accept All", you consent to the use of ALL the cookies. However, you may visit "Cookie Settings" to provide a controlled consent.
Privacy Overview
This website uses cookies to improve your experience while you navigate through the website. Out of these, the cookies that are categorized as necessary are stored on your browser as they are essential for the working of basic functionalities of the website. We also use third-party cookies that help us analyze and understand how you use this website. These cookies will be stored in your browser only with your consent. You also have the option to opt-out of these cookies. But opting out of some of these cookies may affect your browsing experience.