Merchant Taylors' GCSE students on Cloud Nine
Increased number of grade 9 marks across the school. Girls and boys at Merchant Taylors' School are celebrating another great year of GCSE results.
Almost one-third (30%) of all grades achieved by students were grade 8 or 9, the equivalent of an A*, while four students – Melissa Hennessy, Lucinda Barton, Molly Dean and Benjamin Falconer – scored an incredible nine level 8 or 9 grades.
Meanwhile, the total number of grade 9s awarded to GCSE students at the historic Crosby school also increased this year.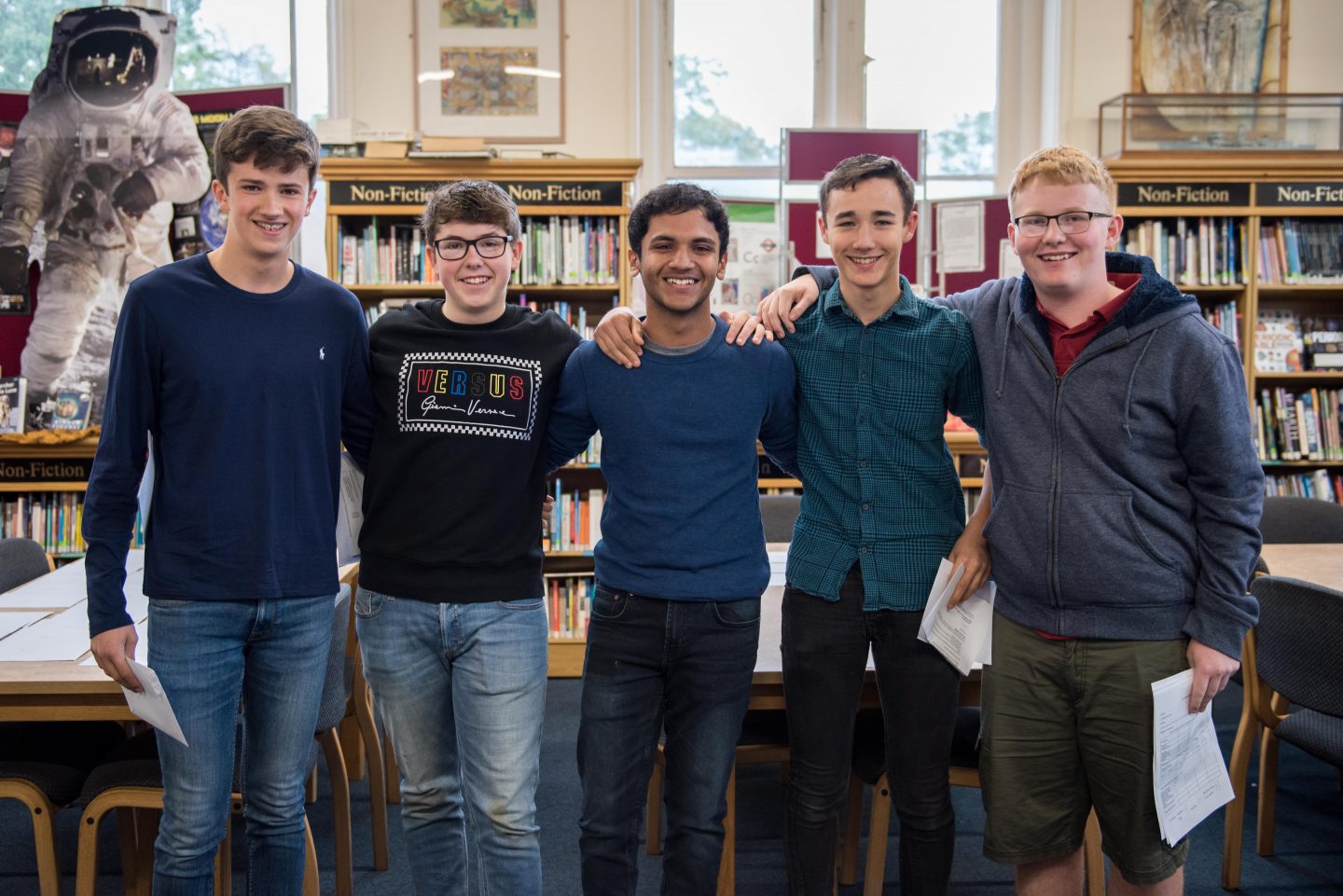 The overall picture was also positive for the school, with three quarters of all grades across the school at level 9 to 6 and several subjects recording 100% pass rates at level 6 or higher. The level of attainment at grade 7 or above was more than 50%, compared to the national average of 20%.
The 2019 results show our girls have achieved particularly well in:
Latin – 100% 9-6
Geography – 76% 9-7
English Literature – 87% 9-6
Religious Studies – 86% 9-6
English Language – 83% 9-6
History – 81% 9-6
Maths – 78% 9-6
Biology – 70% 9-6
Meanwhile, our boys have excelled in the following subjects this year:
Art – 100% 9-6
German – 87% 9-6
History – 81% 9-6
Maths – 80% 9-6
Physics – 80% 9-6
Classical languages – 77% 9-6
Claire Tao, headmistress at Merchant Taylors' School for Girls, said: "I am incredibly proud of our girls this year. In an environment of more demanding GCSE exam papers, their remarkable sense of determination and endeavour has led them to success.
"We are especially pleased to see so many girls excelling in STEM subjects, as well as English and humanities, giving them an excellent platform for their A Level studies and beyond."
David Wickes, headmaster at Merchant Taylors' School for Boys, said: "Merchant Taylors' is a school renowned for exceeding the norm, so we are naturally thrilled to see our students achieve rising numbers of grades 9s.
"Our boys have continued to demonstrate a real commitment to their studies this year, often balanced with a range of extra-curricular activities such as sport, drama or CCF, and they deserve huge credit for their passion and enthusiasm."
We use cookies on our website to give you the most relevant experience by remembering your preferences and repeat visits. By clicking "Accept All", you consent to the use of ALL the cookies. However, you may visit "Cookie Settings" to provide a controlled consent.
Privacy Overview
This website uses cookies to improve your experience while you navigate through the website. Out of these, the cookies that are categorized as necessary are stored on your browser as they are essential for the working of basic functionalities of the website. We also use third-party cookies that help us analyze and understand how you use this website. These cookies will be stored in your browser only with your consent. You also have the option to opt-out of these cookies. But opting out of some of these cookies may affect your browsing experience.