Senior Boys' Speech Day 2019
Meeting in the Philharmonic Hall, the School gathered to award prizes and celebrate the academic, personal and sporting successes of boys for the school year 2018/19.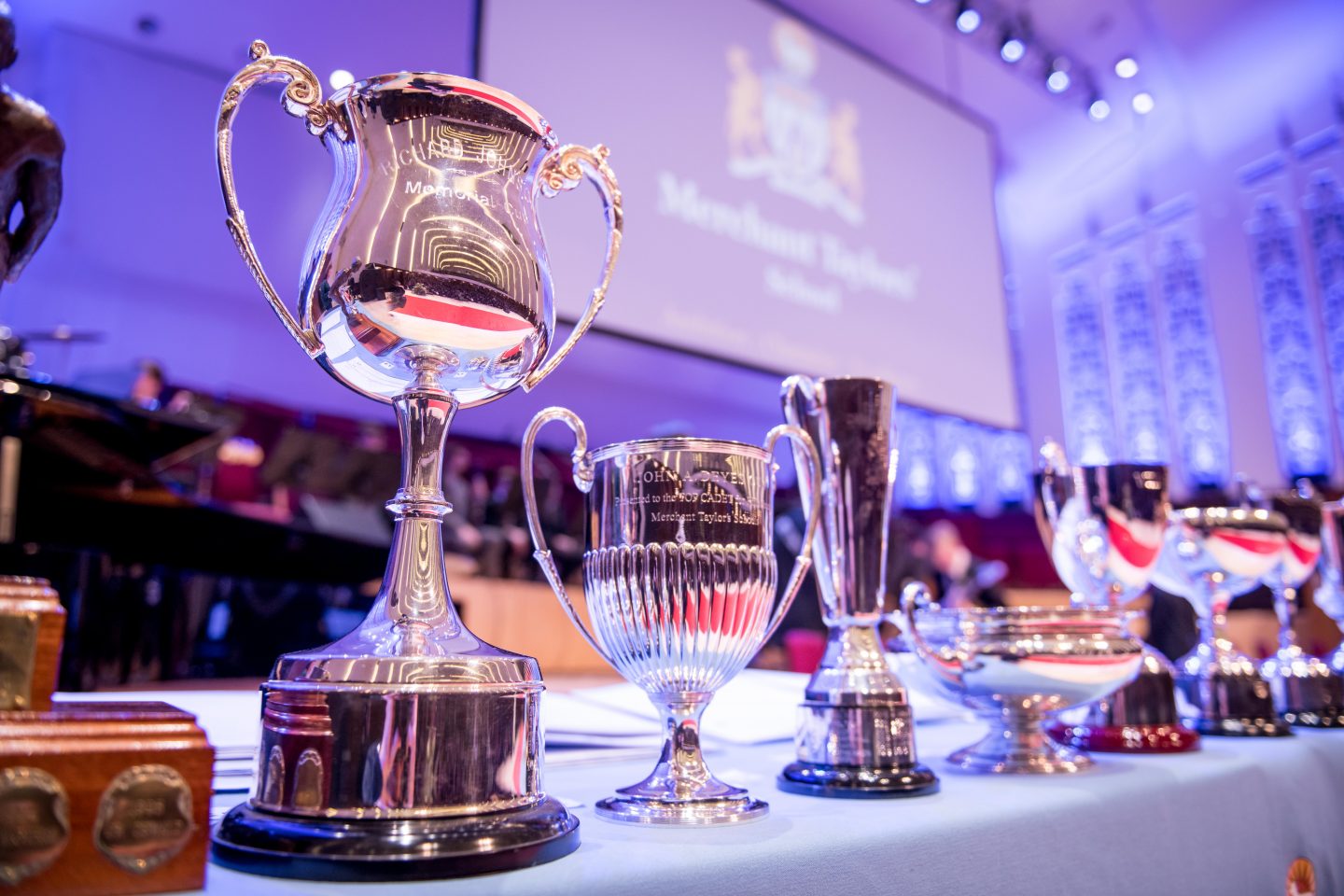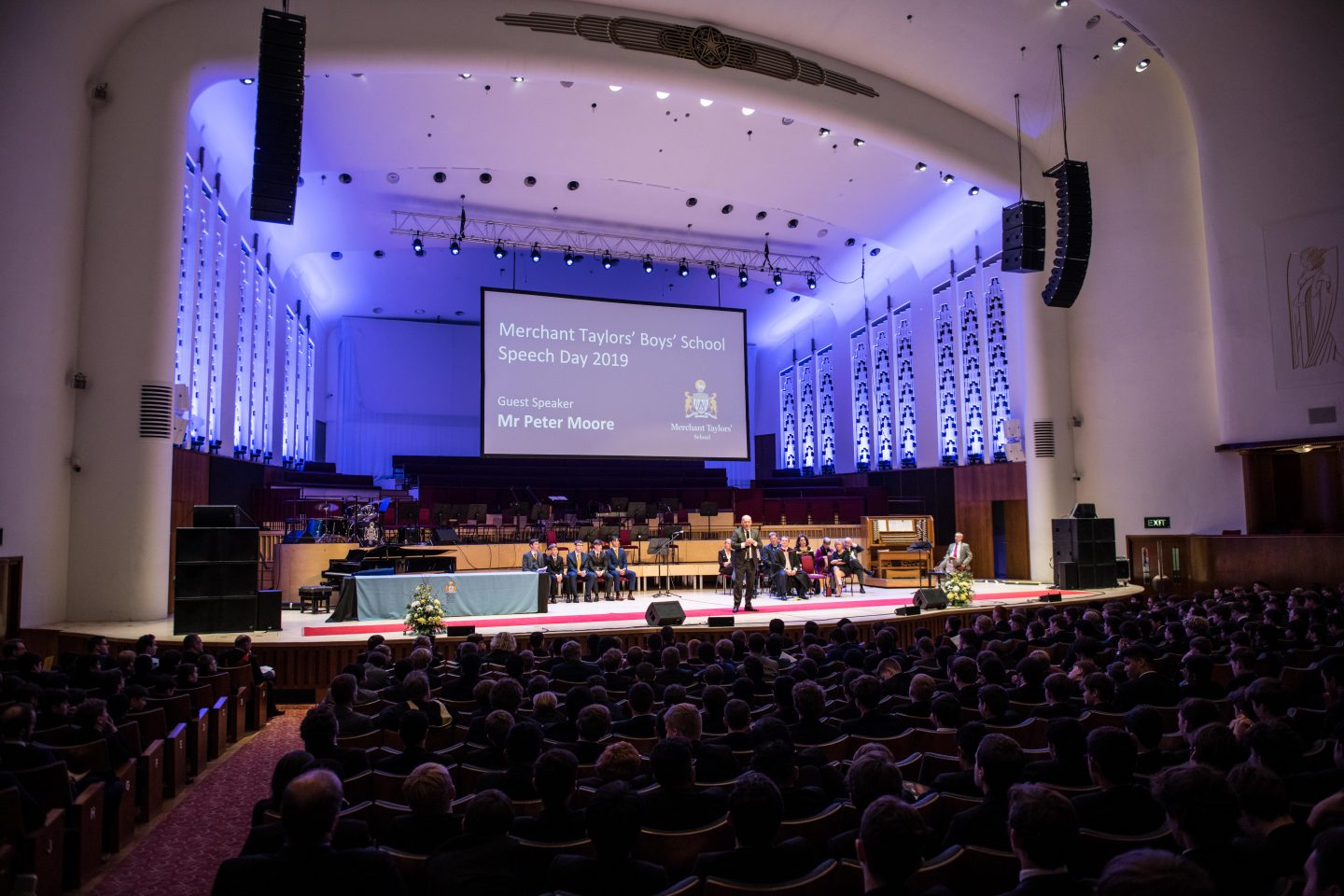 Chair of Governors, Beverley Bell CBE, welcomed the school before handing over to Headmaster, David Wickes who introduced the School's GCSE music cohort performing a medley from the Beatles' Abbey Road. The medley took in a fiery 'Come Together', an orchestral 'Golden Slumbers', and an instrumentally arranged 'Here Comes the Sun' before finishing – fittingly – on 'The End'.
This was followed by the presentation of prize for years 7 – 10 before the Headmaster returned to the podium to reflect on the School year. Mr Wickes' address centred on the School's new motto 'ACE': Ambition, Character, and Excellence – the core principles of a Merchant Taylors' education. He then invited several members of the student body to reflect on these characteristics and how they impacted on school life over the past year.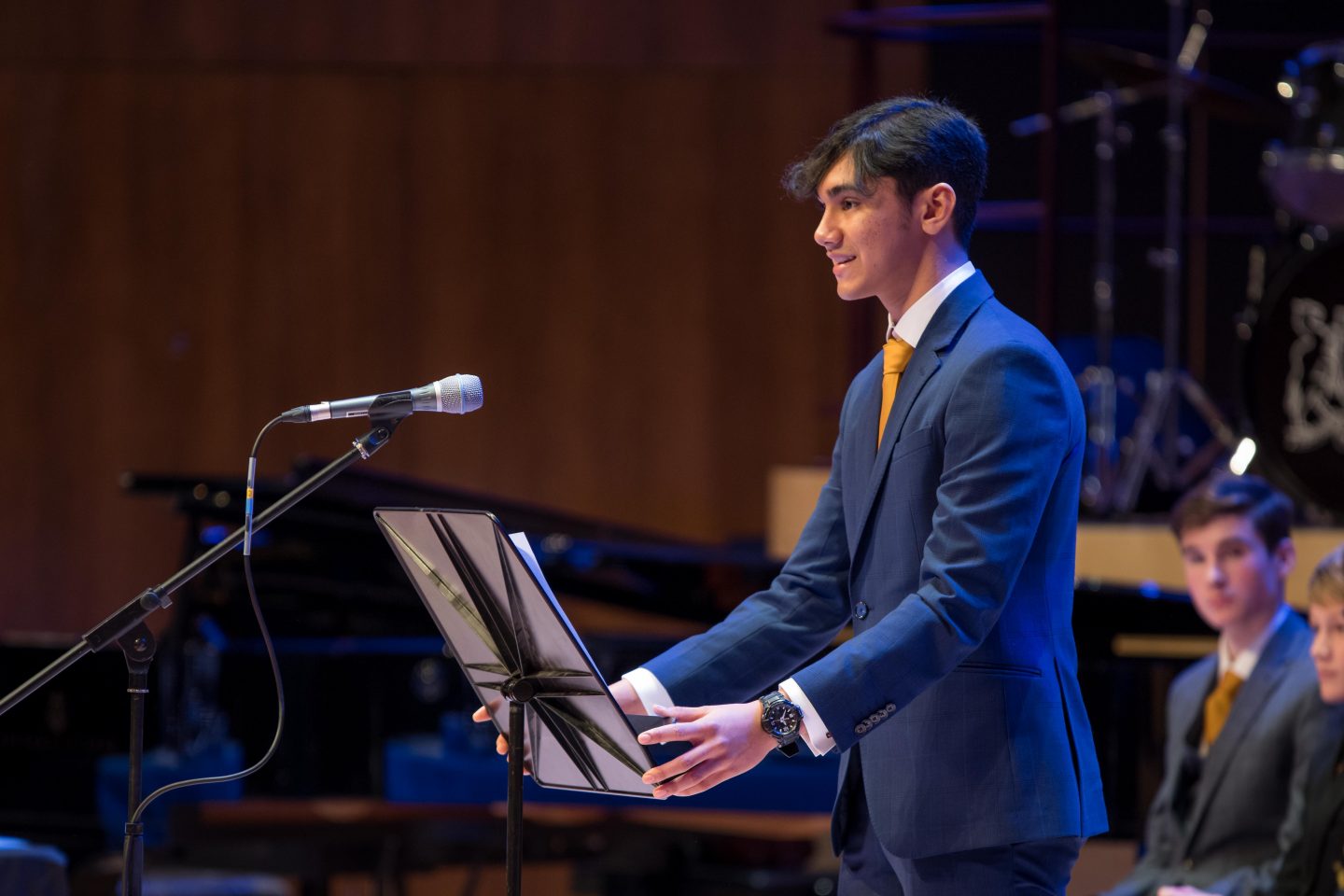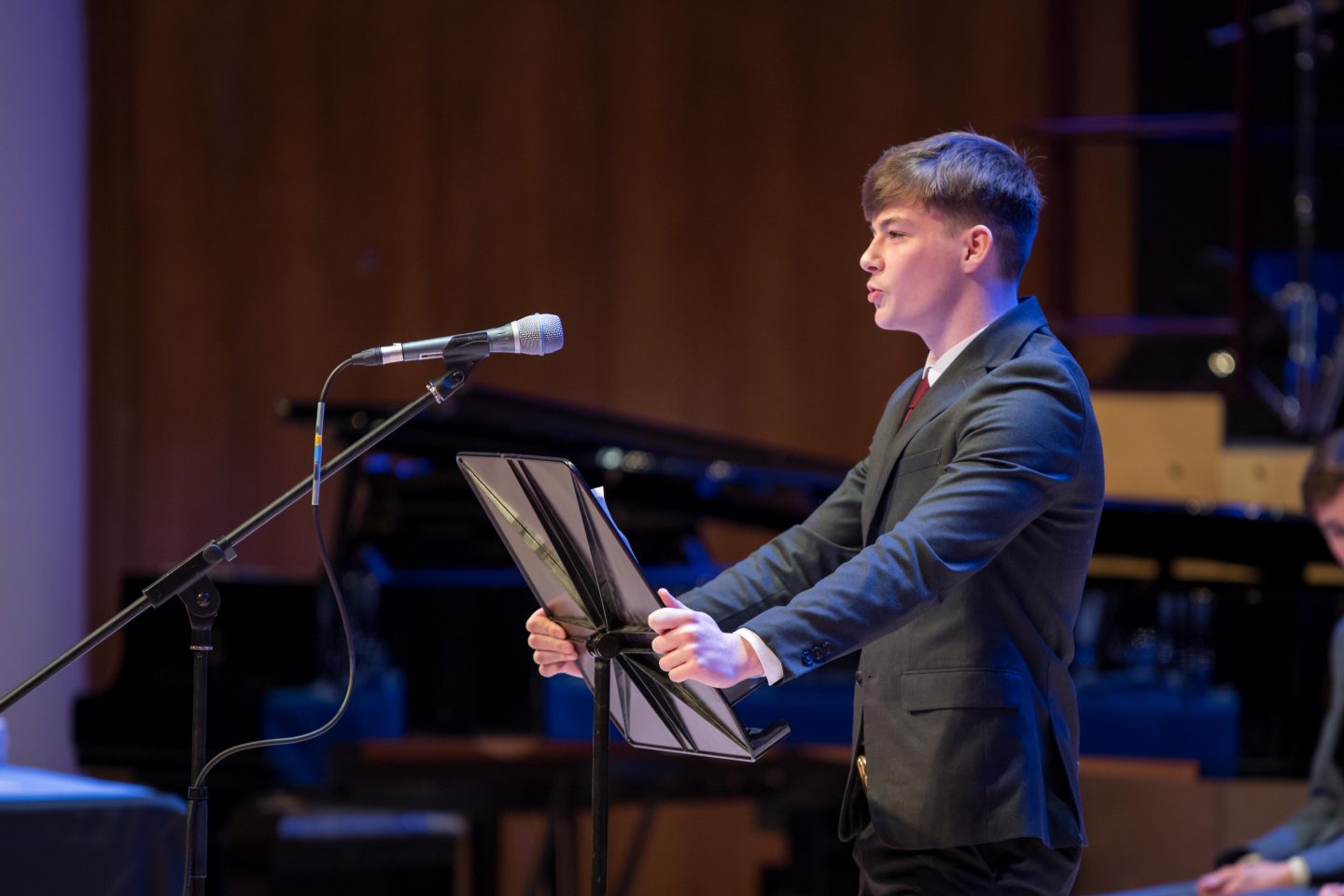 Deputy Head of School Rananjay Singh opened by discussing ambition, and how the plethora of extra-curricular activities on offer at the school had helped to build his self-confidence and character during his time at MTS. He encouraged his fellow pupils to "be curious and ambitious. Say yes to every opportunity and strive for excellence".
He was followed by Lower Sixth pupil Harrison Ellison, who discussed entering school midway through his GCSEs in an effort to achieve his full potential. Harrison also touched on ambition, but how this must be married to a strong work ethic and "a desire to achieve". He thanked the teaching staff for supporting him in this transition and spoke of the school community as being integral in drawing the best from each pupil.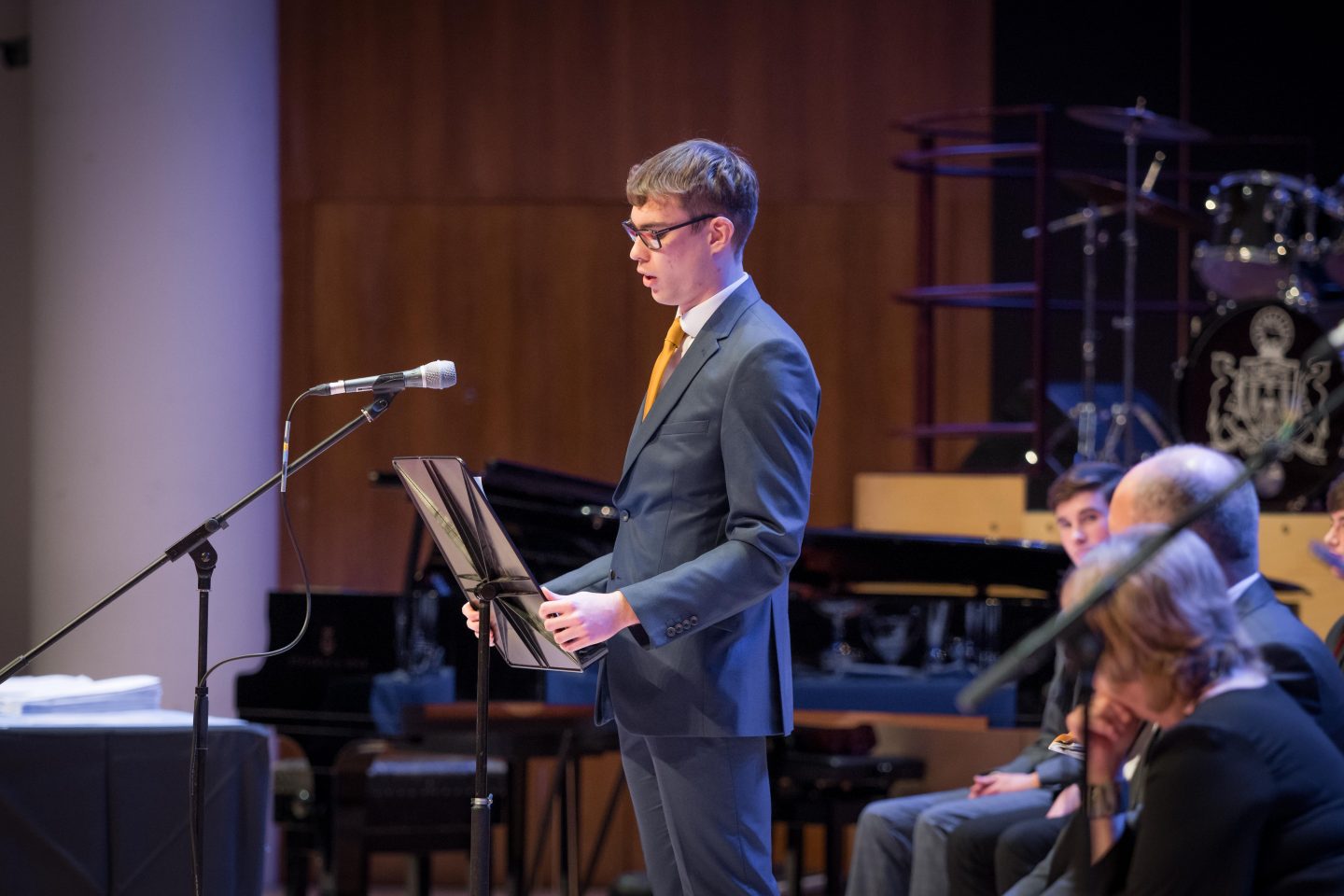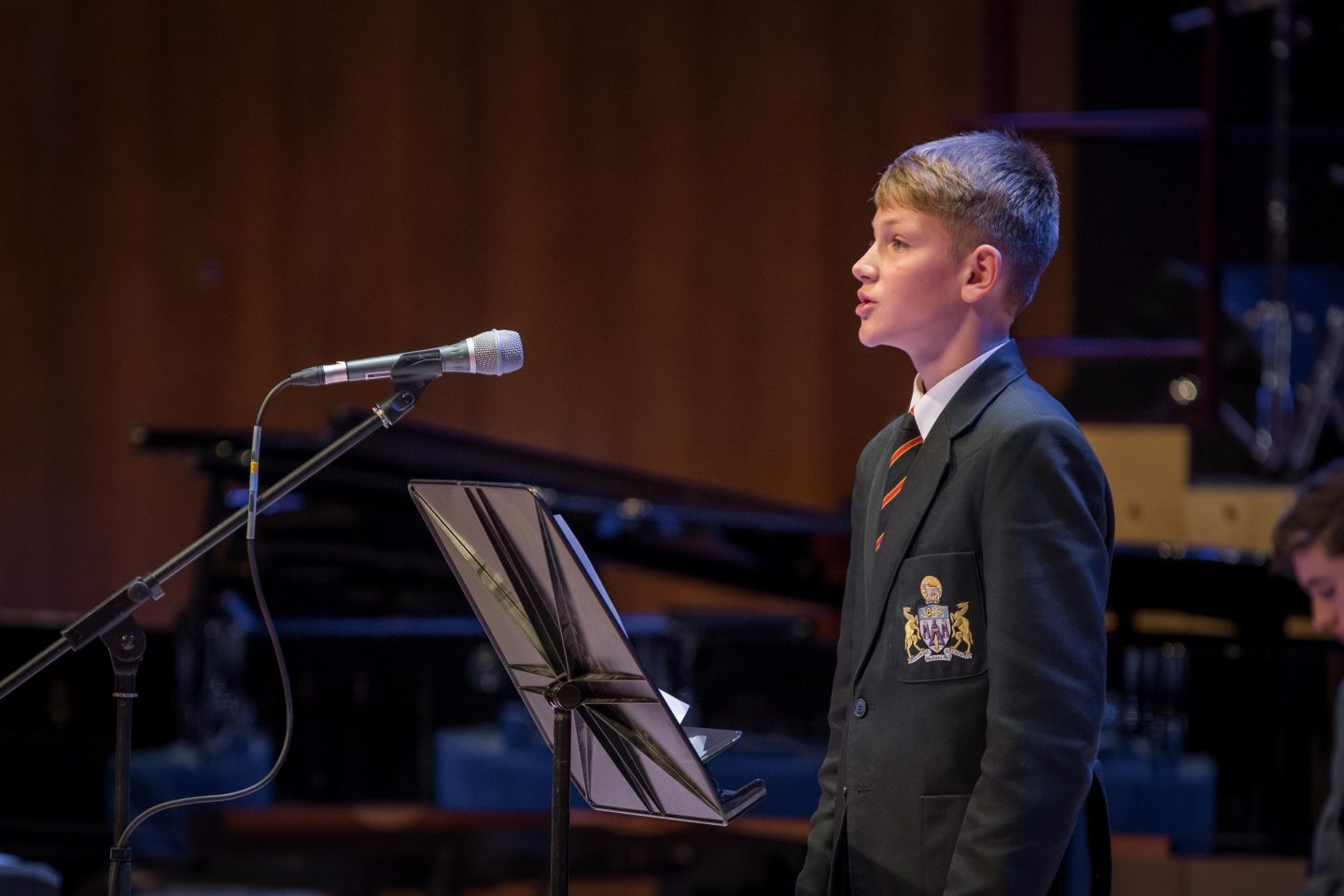 Harrison's pointed were echoed by Deputy Head of School Christopher Stuttard, who focused on character and how the School didn't exist to change who you are but "to give you the opportunities to develop into who you want to be". He was followed by Year 8 pupil Ruben Reed who discussed the importance of humility and charity to character, concluding that "it is not funding that makes our School successful, but the character of the pupils and teachers within it".
The Headmaster closed his address by thanking the boys for their words, before presenting prizes to Years 11 and the Sixth Form. The audience were then treated to excerpts from the current production of Hairspray, before the Head invited Mr Peter Moore to address the school as guest speaker.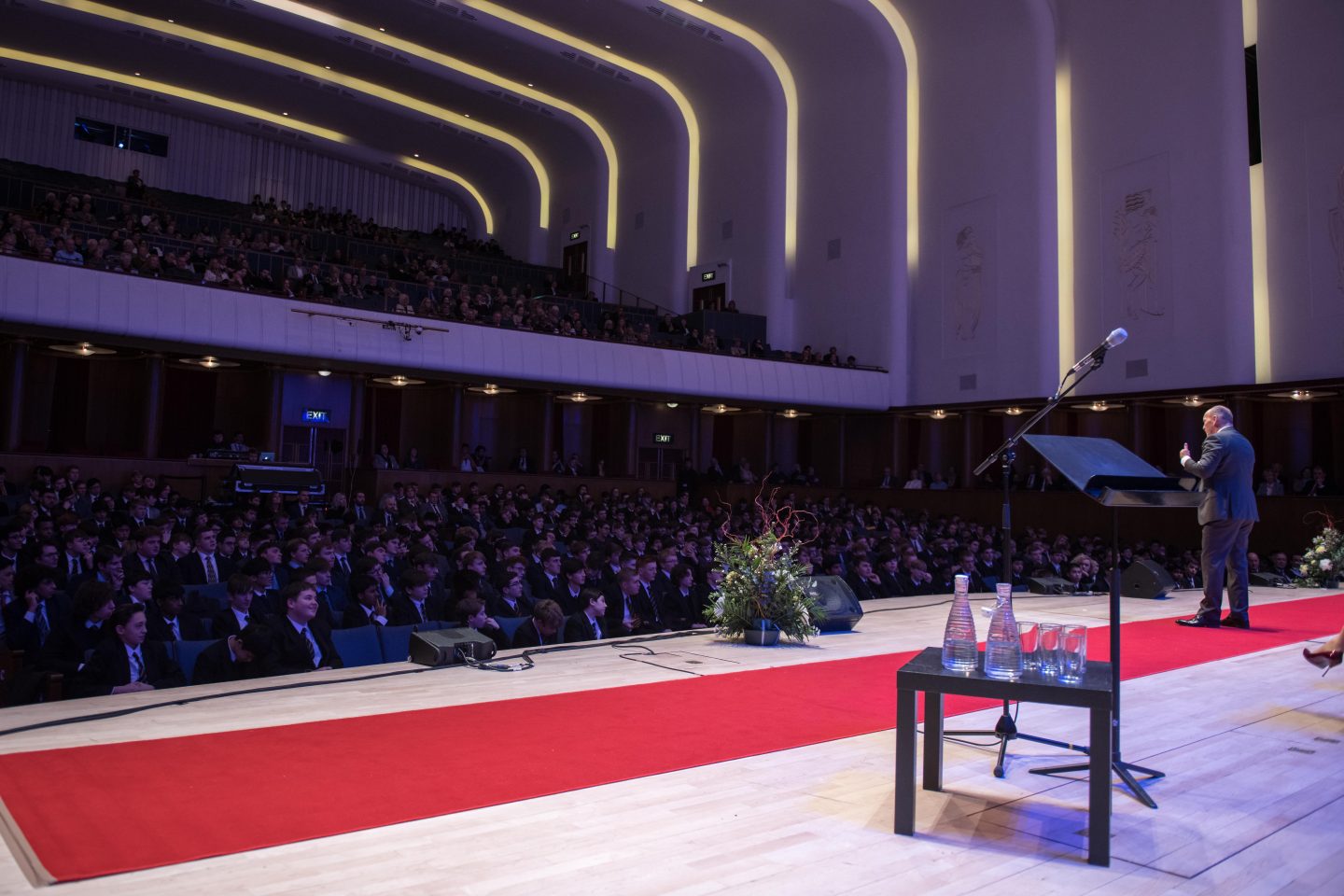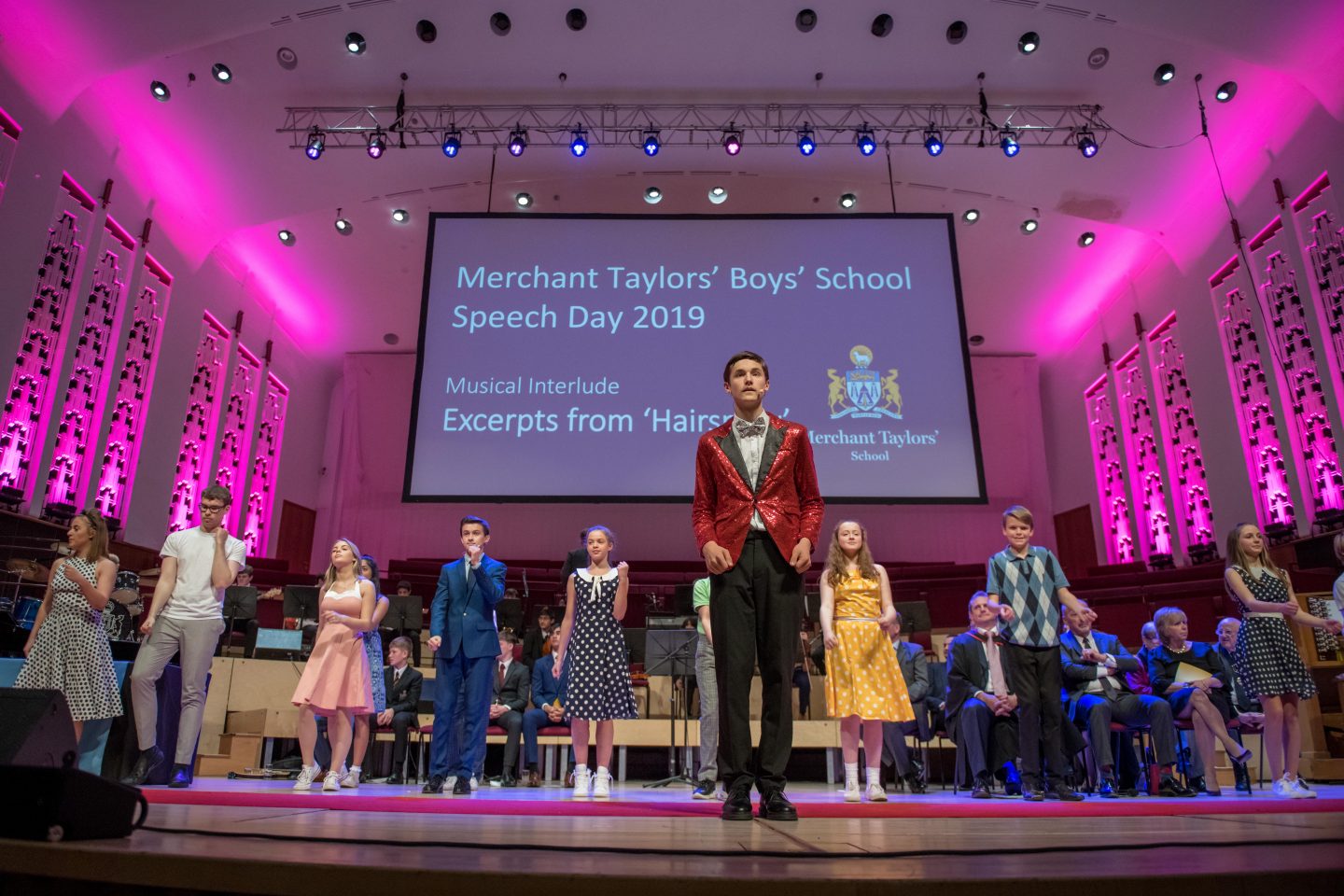 Peter related his career experiences and offered advice to current pupils based upon this. Born in Liverpool, he explained how he has travelled the world building an incredible career in sports and technology. Starting out as a PE teacher, he later emigrated to America, becoming a commission-only shoe salesman, before being recruited to work at Reebok. He later became one of Silicon Valley's most influential leaders guiding global brands such as Sega, Microsoft Xbox and EA Sports before returning to Liverpool in 2017 as CEO of Liverpool FC.
He reflected on the aspects of his character that had been vital to his success – confidence, ambition, a desire to succeed – and noted they were all key components of the 'Scouse' nature, and that there had been an abundance of them on show from all pupils that morning. He closed by reciting a quote from Theodore Roosevelt that it is "not the critic who counts… the credit belongs to the man who is actually in the arena", before challenging the boys to "be on the pitch… if you fail, you fail, but if you win, you win for everyone who's ever supported you along the way".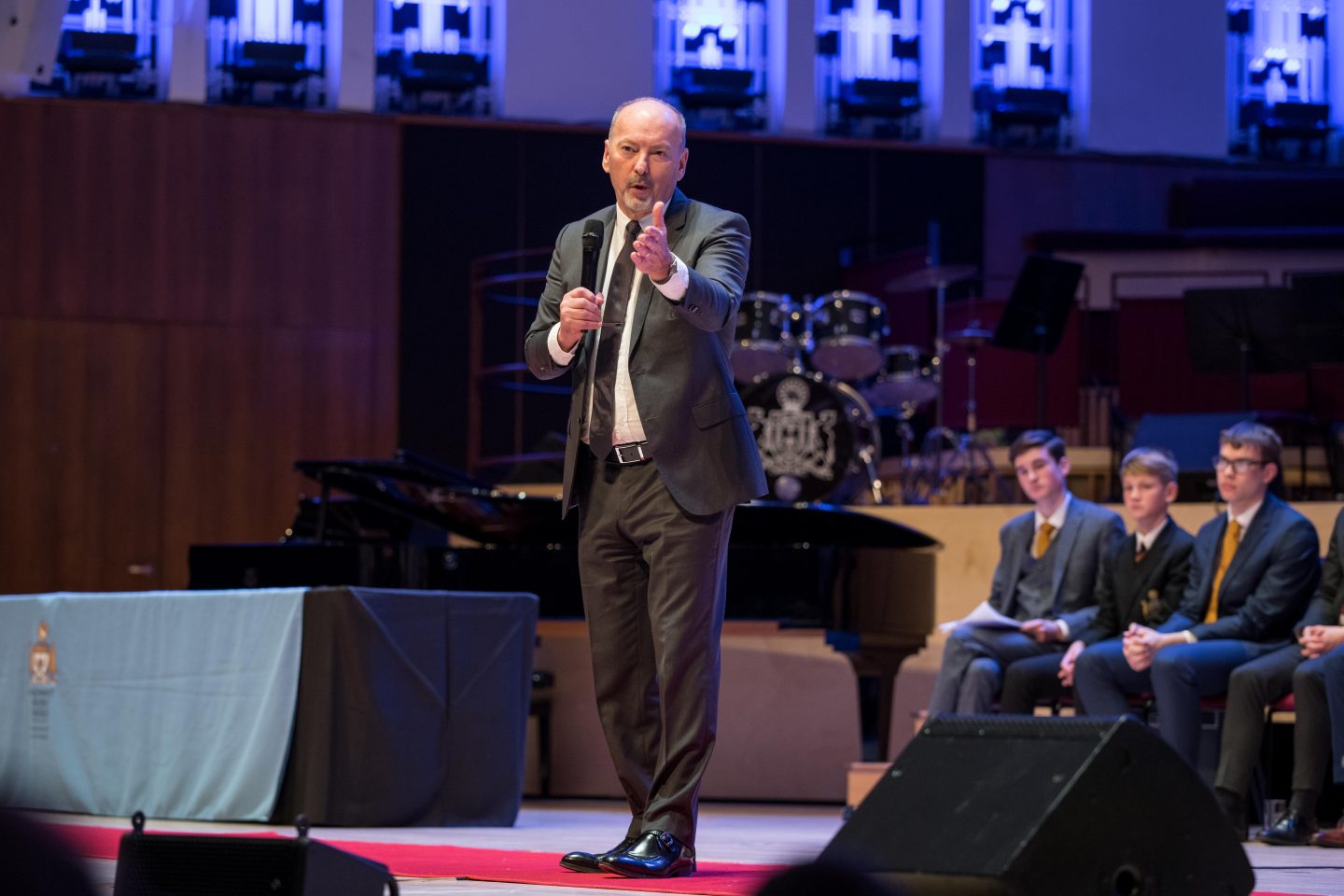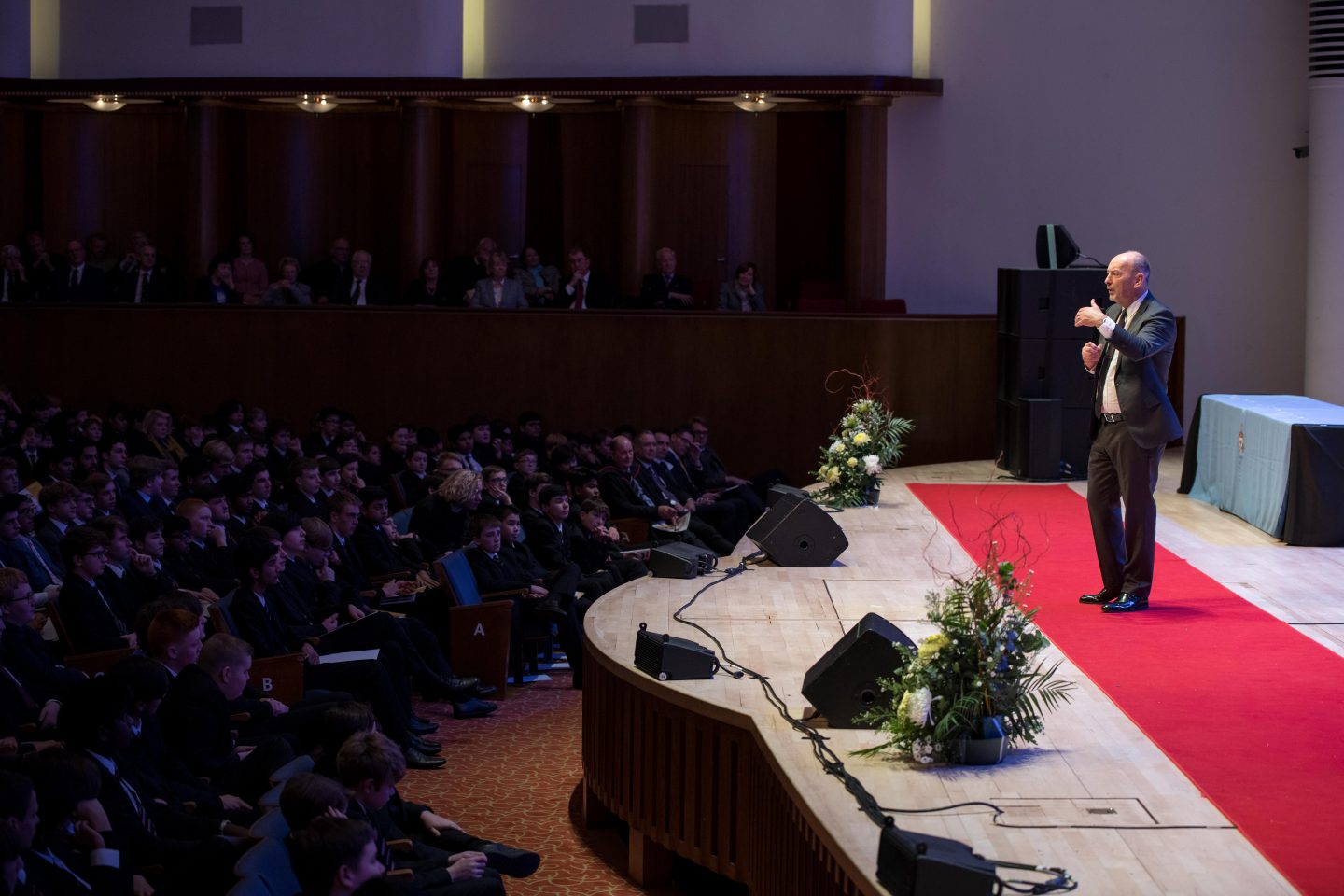 The ceremony closed with a vote of thanks and some reflections proposed by Head Boy Matthew Cheshire, who thanked Mr Moore and presented a gift from the School to the LFC Foundation.
Echoing Mr Moore, as well as his contemporaries, Matthew advised his fellow students to stretch themselves and that "life isn't about getting everything right, it is about trying to get a little more right than you do wrong… the mistakes you will make do not define you, but your response and your reactions certainly will". The morning's celebrations then concluded with The School Song and the National Anthem.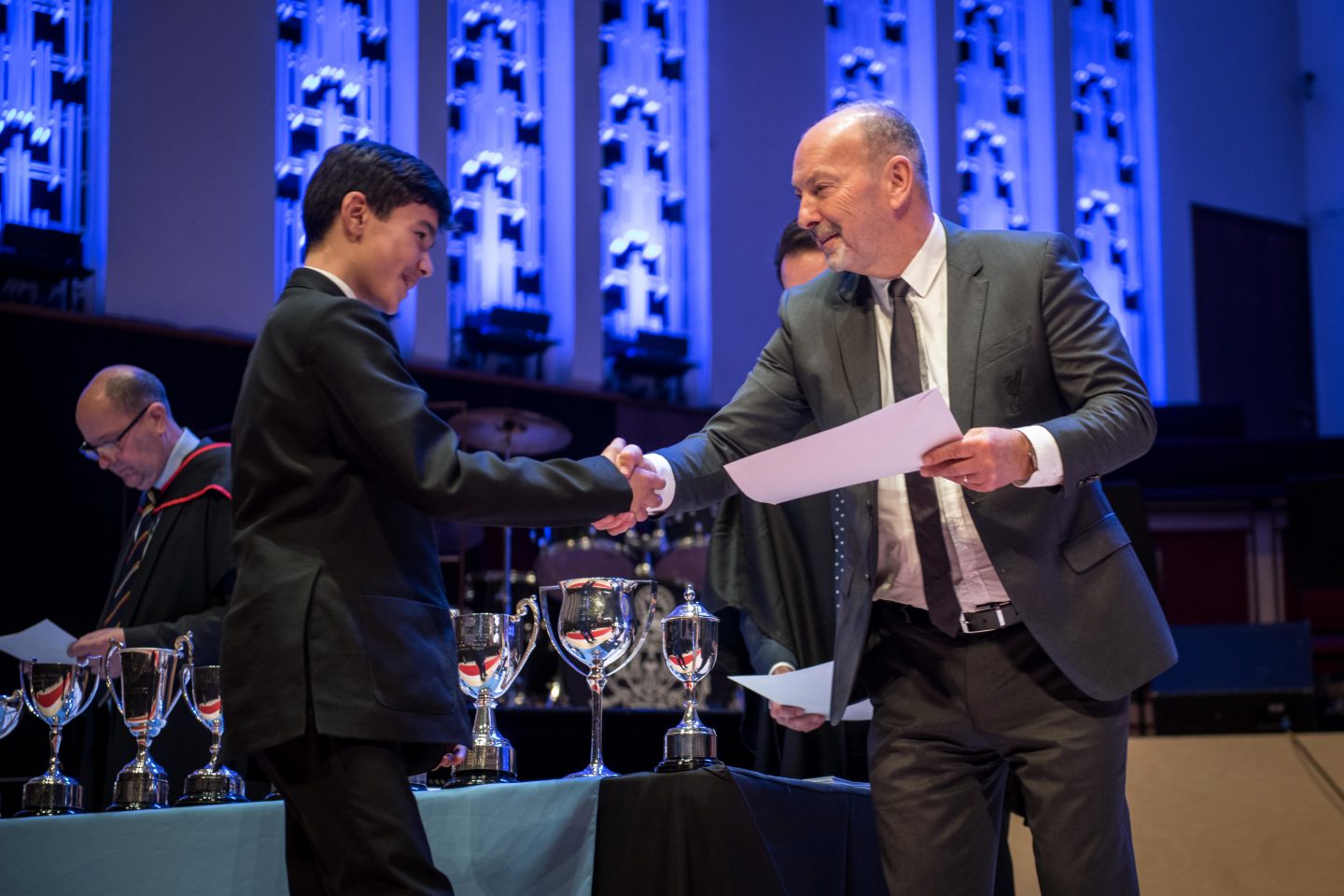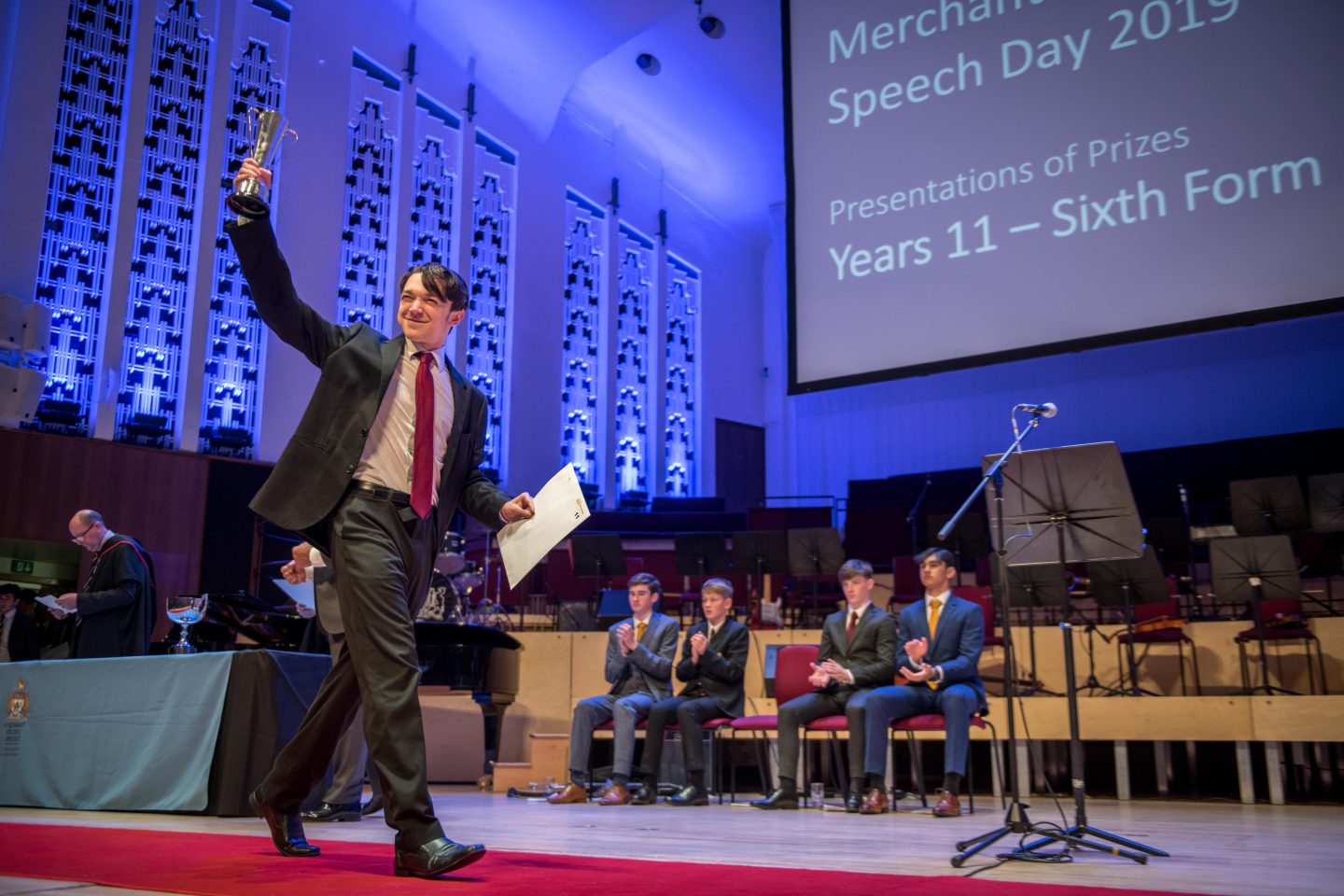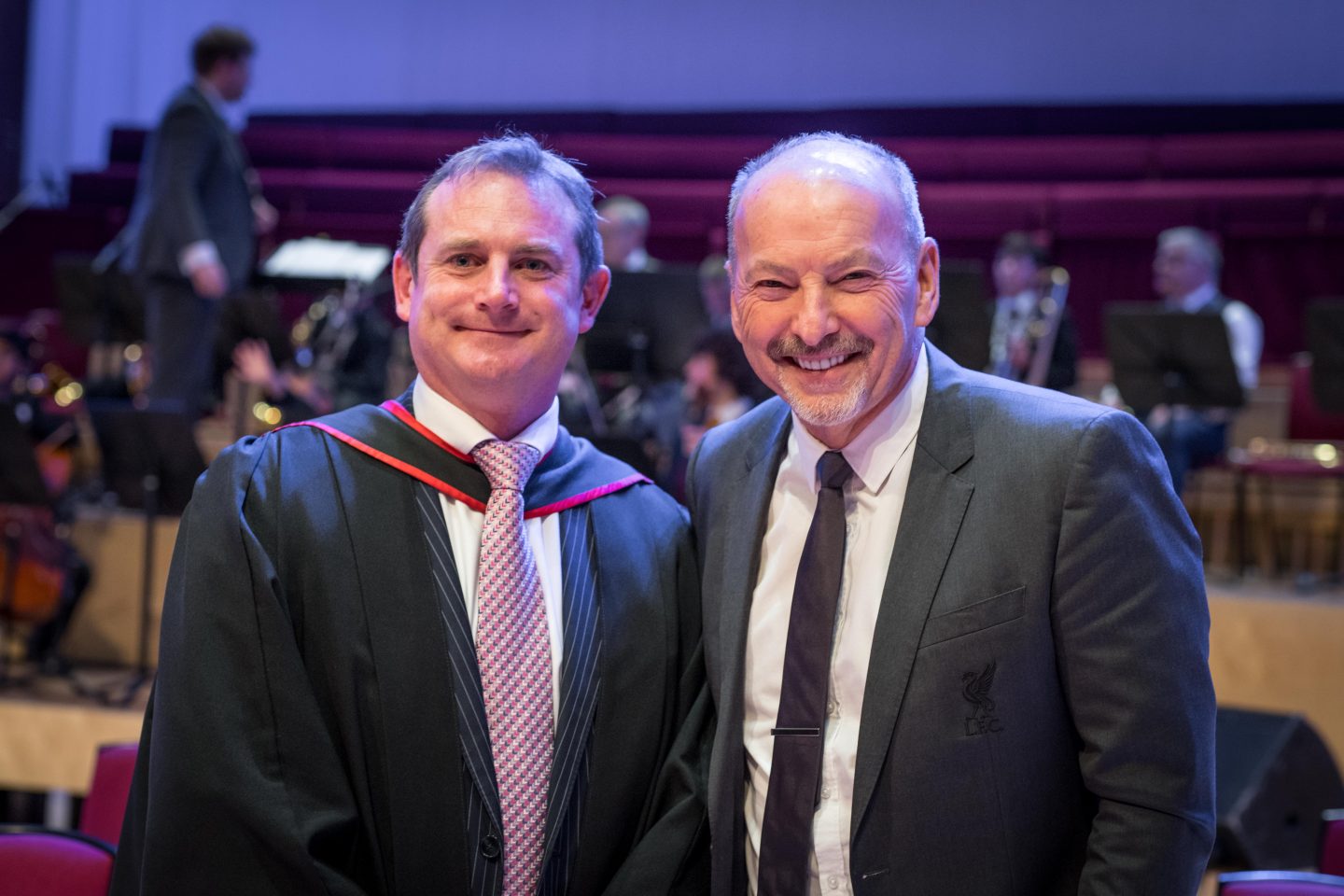 We use cookies on our website to give you the most relevant experience by remembering your preferences and repeat visits. By clicking "Accept All", you consent to the use of ALL the cookies. However, you may visit "Cookie Settings" to provide a controlled consent.
Privacy Overview
This website uses cookies to improve your experience while you navigate through the website. Out of these, the cookies that are categorized as necessary are stored on your browser as they are essential for the working of basic functionalities of the website. We also use third-party cookies that help us analyze and understand how you use this website. These cookies will be stored in your browser only with your consent. You also have the option to opt-out of these cookies. But opting out of some of these cookies may affect your browsing experience.