Success for SaxPac, Bring on Birmingham!
Lewis Thornley ARSM, Rory Ellis, George Farrar, Jay Singh, Archie Rawson and Rachel Burnett otherwise known as SaxPac, the formidable sextet which took the first round of 'Music for Youth' by storm. Superb renditions of 'Defying Gravity' and 'Witch Hunt' blew the judges away!
All members of the aged 14-18 ensemble have at least a grade 8 merit under their belt but Lewis recently attained a distinction in his diploma and other band members are not far behind.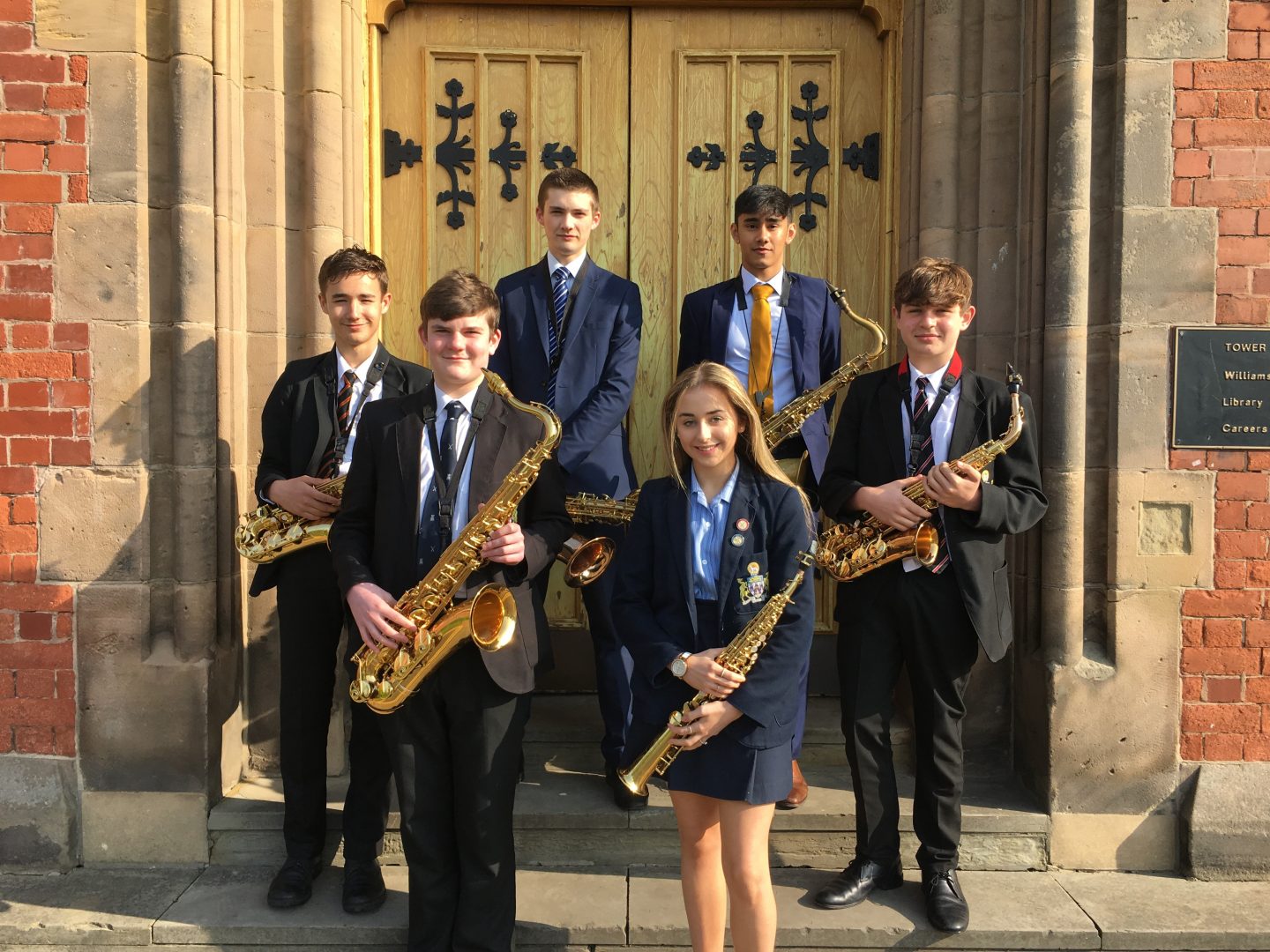 Mr Lock, the group leader, said this of the collective: "As individuals or as an ensemble they are fantastic musicians and a pleasure to work with, I am immensely proud of them. Fingers crossed they can go all the way"
If the plucky blowers are successful in Birmingham, the opportunity to perform in the Royal Albert Hall awaits. This competition has pushed SaxPac to new heights of musical excellence and regardless of the outcome in Birmingham, MTBS Music Department is extremely proud of all they have achieved so far.
If you would like to hear an exclusive preview of SaxPac's new repertoire specifically chosen for Birmingham, come along to 'Musical Inspirations' on Thursday 9th of May at 7:30 or check out their recent Music for Youth Festival performance below.
We use cookies on our website to give you the most relevant experience by remembering your preferences and repeat visits. By clicking "Accept All", you consent to the use of ALL the cookies. However, you may visit "Cookie Settings" to provide a controlled consent.
Privacy Overview
This website uses cookies to improve your experience while you navigate through the website. Out of these, the cookies that are categorized as necessary are stored on your browser as they are essential for the working of basic functionalities of the website. We also use third-party cookies that help us analyze and understand how you use this website. These cookies will be stored in your browser only with your consent. You also have the option to opt-out of these cookies. But opting out of some of these cookies may affect your browsing experience.