Drama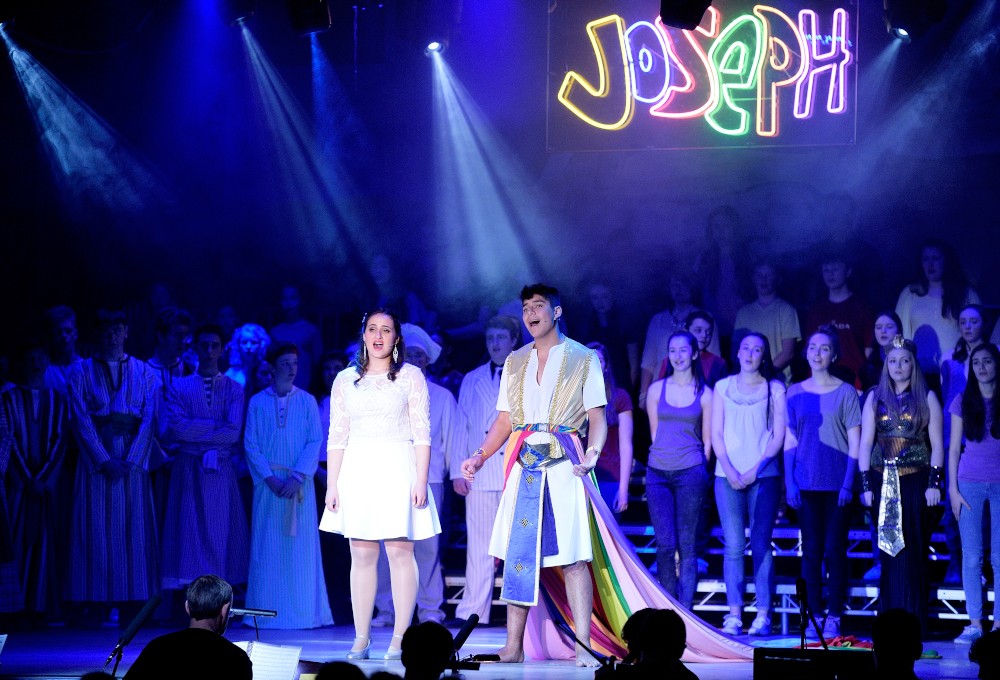 There are many opportunities for the boys to get involved with extra-curricular drama. Many of the productions that take place are joint and the schools alternate hosting their major musical production year on year.
A strong tradition of excellence in Drama has been built up over years of sustained achievement. Shakespeare, political drama, farce, comedies and musicals have been produced to high standards. For example , in 2008 alone we produced "King Lear" in March, "Dracula" in June and "Grease" in November. A number of students have gone on to become professional actors: Robin Morrisey, Arthur McBain, John-Paul Hevey, Mark Rice-Oxley, Dan Abelson, Chris Cooper, Robert Feltrup and Samuel Roukin.
Over the last twenty years we have produced many shows including " Les Miserables " ( twice- in 2006 and 2012), "Jesus Christ Superstar" (twice), "Grease " (twice), "Hamlet", Macbeth" (twice), "King Lear", "Cabaret", "West Side Story", "Fame" and "An Inspector Calls" ( twice-in 1998 and 2010). Many of these productions have involved large casts of forty or more and played to capacity houses of 500 in the Williams Hall over a four night run; the levels of excitement and enjoyment on show nights we feel are quite special.
We are very fortunate to have the co-operation and expertise of Mr. David Holroyd as the Director of Music, whose musical skills and professionalism have supported our productions from "Our Day Out" in 1996 to "Les Miserables" in 2012 and "Joseph and the Amazing Technicolor Dreamcoat" in 2014