Merchant Taylors' Girls' School Pupil Named Top Cadet in UK
A pupil from Merchant Taylors' Senior Girls' School, has been named the top cadet in the UK, at a prestigious national awards ceremony.
Charlotte Apel, who is 19, was presented with the Sir John Thomson Memorial Sword at the Royal Air Force Air Cadets (RAFAC) Awards, which took place at RAF College Cranwell, in Lincolnshire, last Sunday (20th May).
CWO Apel, who serves in Merchant Taylors' Combined Cadet Force (CCF), battled it out against 7,500 cadets from across the RAF's 230 cadet units, to be named the winner of this prestigious national accolade.
The Sir John Thomson Memorial Sword commemorates the life of Air Chief Marshal, Sir John Thomson and is awarded each year to the highest performing CCF cadet in the UK.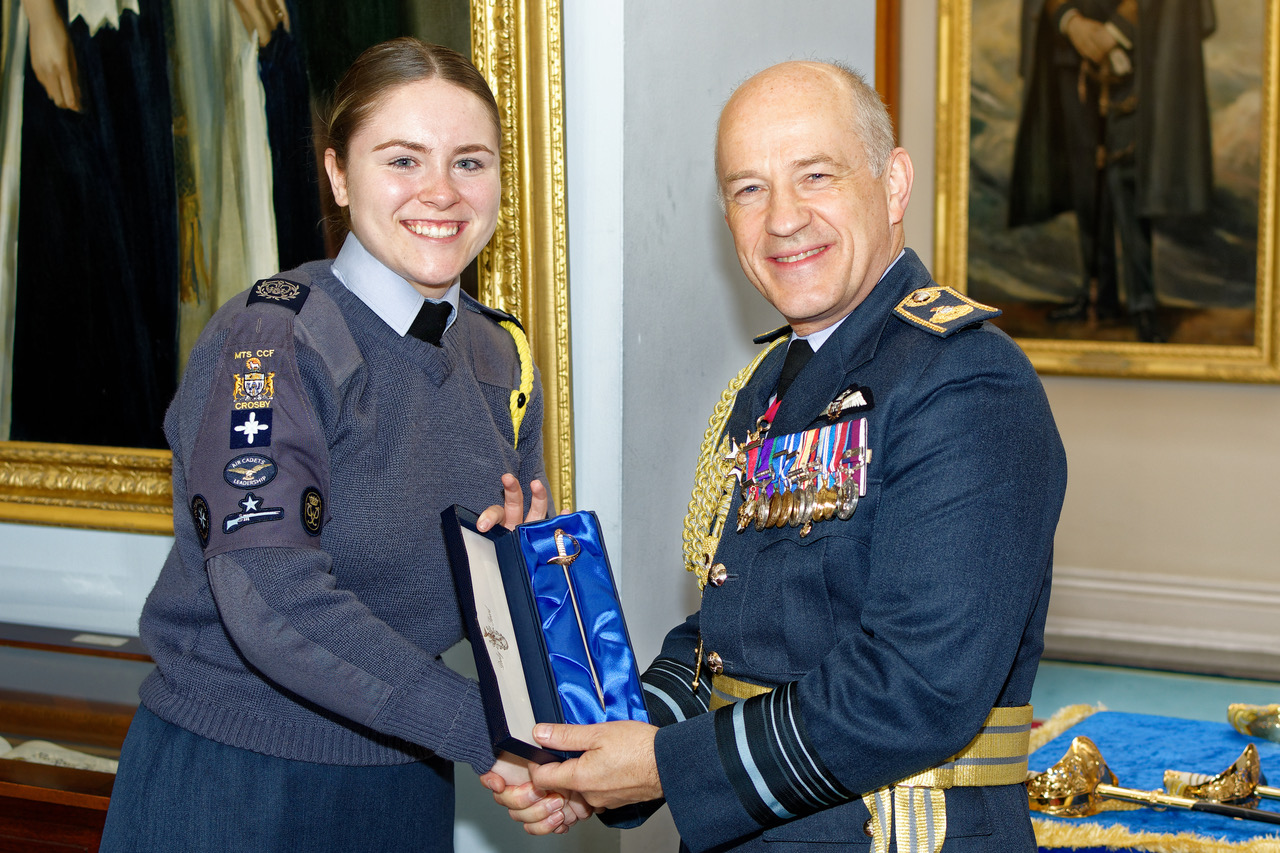 This is the first time the coveted title has been won by a Merchant Taylors' pupil and Charlotte was one of only five people to be called for interview following the nominations last November.
In honour of her win, she has been invited to Buckingham Palace for lunch with The Queen, alongside her Wing Commander Martin Larwood-Hughes.
She will also be leading the cadet parade at the Shuttleworth Air Show, on 8th July, where she will be presented with the sword officially by Lady Thompson, the wife of the late Sir John Thompson.
Speaking about her win, Charlotte, who hopes to join the University Air Squadron at Lancaster University, after completing her A-Levels, said: "I was so surprised and honoured when they called out my name and I am still in a state of shock after winning. This award is the pinnacle of success for a cadet and it is incredible to be ending my CCF career at Merchant Taylors' on such a high.
I'd like to take this opportunity to thank Ma'am Dipple, who is the head of the RAF cadet contingent at the school and nominated me for the award. She really supported me with all the preparation leading up to it and I couldn't have done it without her."
Charlotte also said, who has an older brother, George, "It was nice to go one step further than my brother, George, who was shortlisted for the award in 2014. He was very proud when he heard the news and I will be sure to keep reminding him of it for a good while!"
Mrs Claire Tao, Headmistress of MTGS, said: "The whole school is incredibly proud of Charlotte – this is an incredible achievement which brings with it national recognition and firmly puts our school on the CCF map.
Her win is a testament to all her hard work as she has been preparing for this alongside studying for her A Levels, which shows what a successful and determined young lady she is."
The Merchant Taylors' Combined Cadet's Force has over 260 cadets attending every Thursday evening which is dedicated to the armed services.
Well done Charlotte!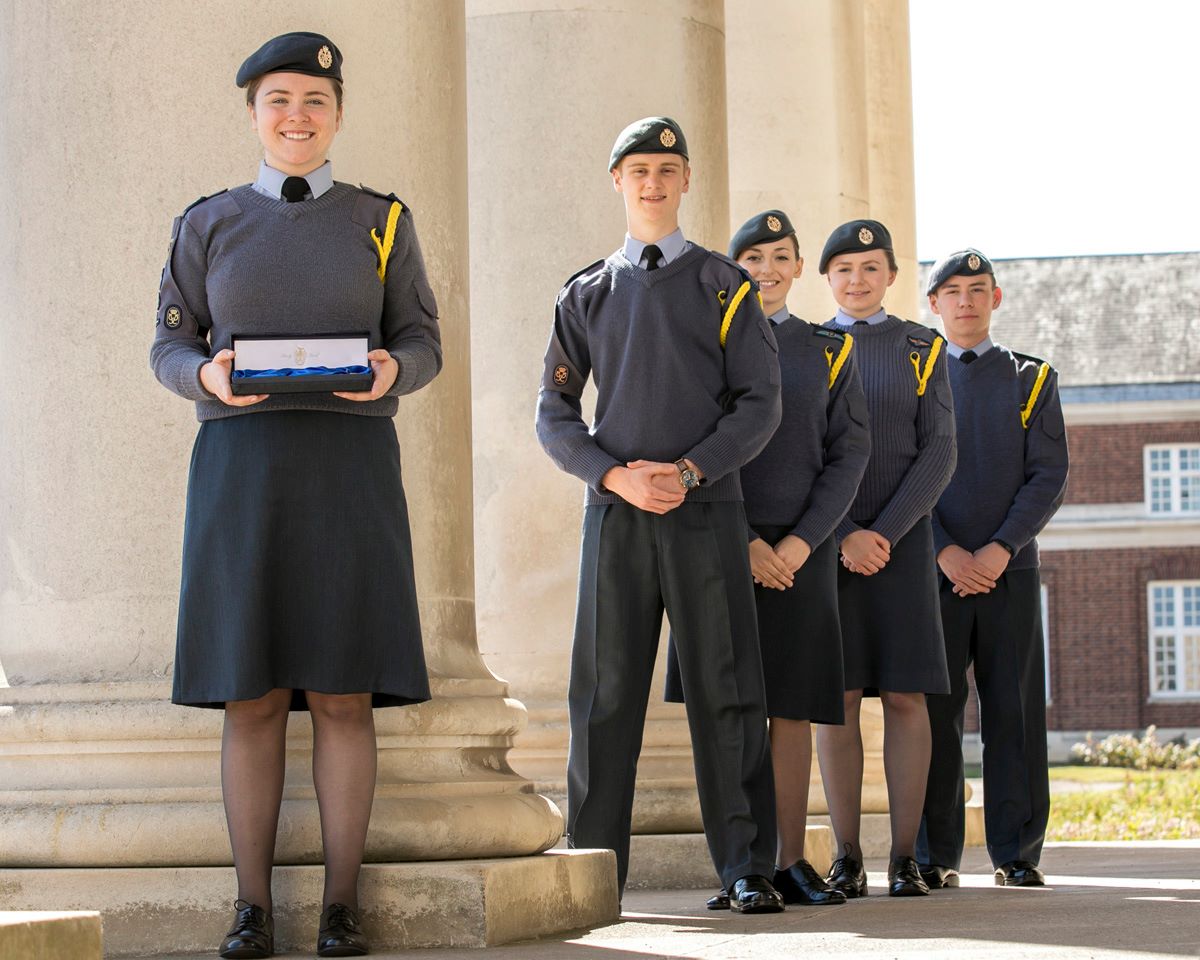 We use cookies on our website to give you the most relevant experience by remembering your preferences and repeat visits. By clicking "Accept All", you consent to the use of ALL the cookies. However, you may visit "Cookie Settings" to provide a controlled consent.
Privacy Overview
This website uses cookies to improve your experience while you navigate through the website. Out of these, the cookies that are categorized as necessary are stored on your browser as they are essential for the working of basic functionalities of the website. We also use third-party cookies that help us analyze and understand how you use this website. These cookies will be stored in your browser only with your consent. You also have the option to opt-out of these cookies. But opting out of some of these cookies may affect your browsing experience.