Merseyside Young Analyst Competition
The Merseyside Young Analyst competition was held at Liverpool University on Saturday 3rd March.
Teams of 3 Year 12 students from schools and colleges in the Merseyside area competed. The girls who represented MTGS were Milla Kops, Jasmine Black and Grace O'Malley
The girls carried out a number of different analytical techniques to analyse the calcium content in milk. Unfortunately, we narrowly missed out on the top prize however the girls were fantastic and had a great day. Well done!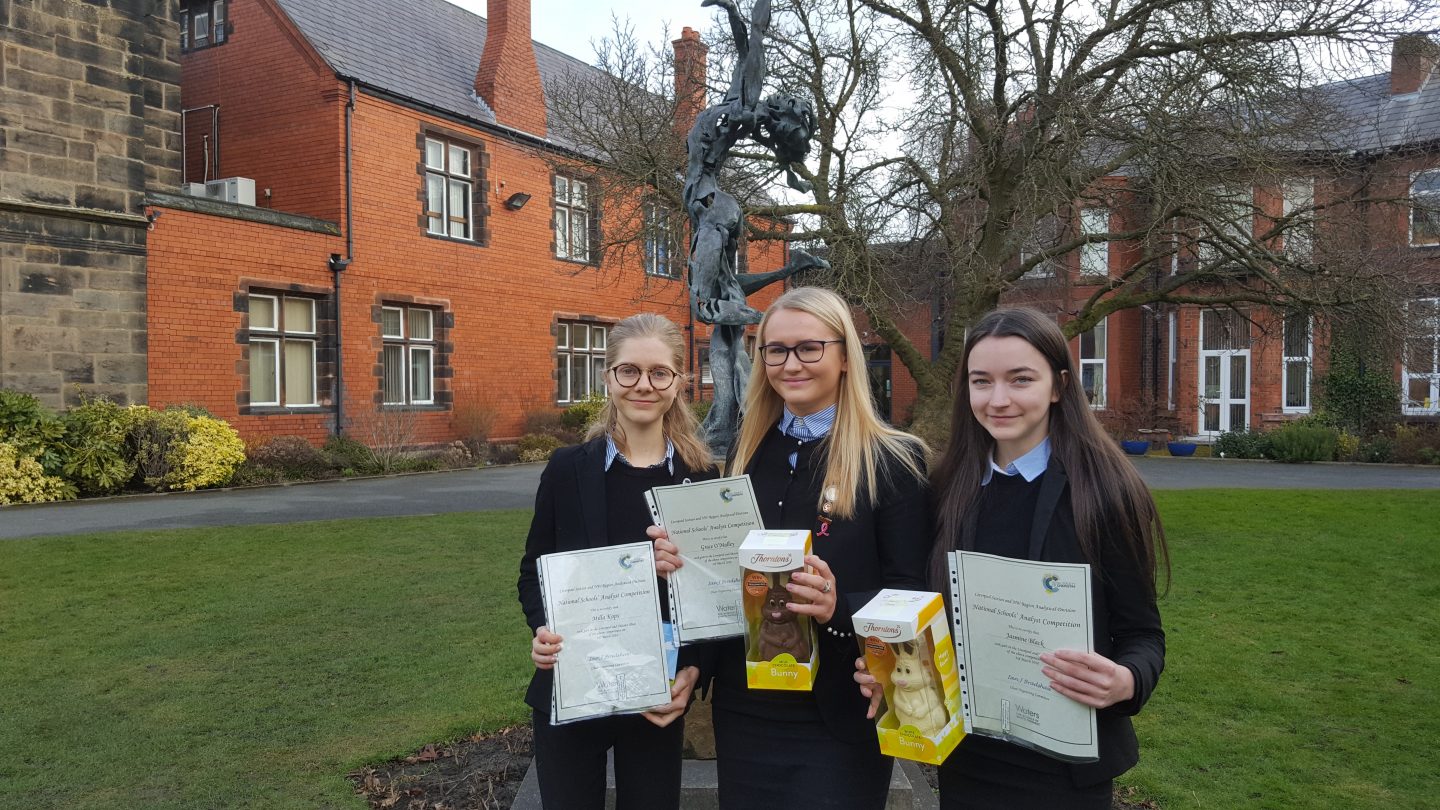 We use cookies on our website to give you the most relevant experience by remembering your preferences and repeat visits. By clicking "Accept All", you consent to the use of ALL the cookies. However, you may visit "Cookie Settings" to provide a controlled consent.
Privacy Overview
This website uses cookies to improve your experience while you navigate through the website. Out of these, the cookies that are categorized as necessary are stored on your browser as they are essential for the working of basic functionalities of the website. We also use third-party cookies that help us analyze and understand how you use this website. These cookies will be stored in your browser only with your consent. You also have the option to opt-out of these cookies. But opting out of some of these cookies may affect your browsing experience.