MTGS Year 8 Ski Trip to Folgarida, Italy
This half term, Year 8 will be heading off to the slopes of Folgarida, Italy for their Ski Trip.
To follow their trip via their blog please click here or follow them on twitter @MTGS_Ski_DrMcW
As of last week, Dr McWatt said: "The low slopes have 45cm, middle slopes have 103cm and the high slopes have 160cm depth of snow, which is excellent coverage. There is 133% of snow depth compared to the previous 10 year average, so it's a very good season and snow should be great for the year 8 trip".
Have a fantastic time Year 8!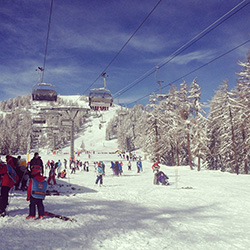 We use cookies on our website to give you the most relevant experience by remembering your preferences and repeat visits. By clicking "Accept All", you consent to the use of ALL the cookies. However, you may visit "Cookie Settings" to provide a controlled consent.
Privacy Overview
This website uses cookies to improve your experience while you navigate through the website. Out of these, the cookies that are categorized as necessary are stored on your browser as they are essential for the working of basic functionalities of the website. We also use third-party cookies that help us analyze and understand how you use this website. These cookies will be stored in your browser only with your consent. You also have the option to opt-out of these cookies. But opting out of some of these cookies may affect your browsing experience.