Young Carer Ruby Attends M&S Launch
A huge well done to Year 7 pupil, Ruby Smallman who is a Young Carer and Ambassador for the charity 'Together for Short Lives'.
Ruby helps care for her sister, Holly, and was picked from 100s of nominations to win the 'Most Caring Child' at the Wellchild Awards in 2015. Ruby also received a thank you letter from Prince Harry for the way she helps her sister.
Ruby is also involved in other charities too including Strongbones, which helps families and children with scoliosis, spina bifida, brittle bone disease and other serious conditions of the bone. Ruby helps raise funds and the profile of Strongbones through all her hard work. Ruby is also a Young Ambassador for the Barrie Wells Trust #Box4Kids, and regularly hosts boxes at music or sporting events for children from local hospice Claire House and Alder Hey.
Ruby recently even found time to organise a competition for youngsters, and 10 winners are now heading to the Natural History Museum wearing dinosaur onesies!
Alongside her family, Ruby was invited to the press launch of the new partnership between Marks & Spencer's and Together for Short Lives. The collaboration between the two will see funds raised for the charity through the sales of an exclusive Frozen tote bag.
Everyone at Merchant Taylors' School is very proud of Ruby!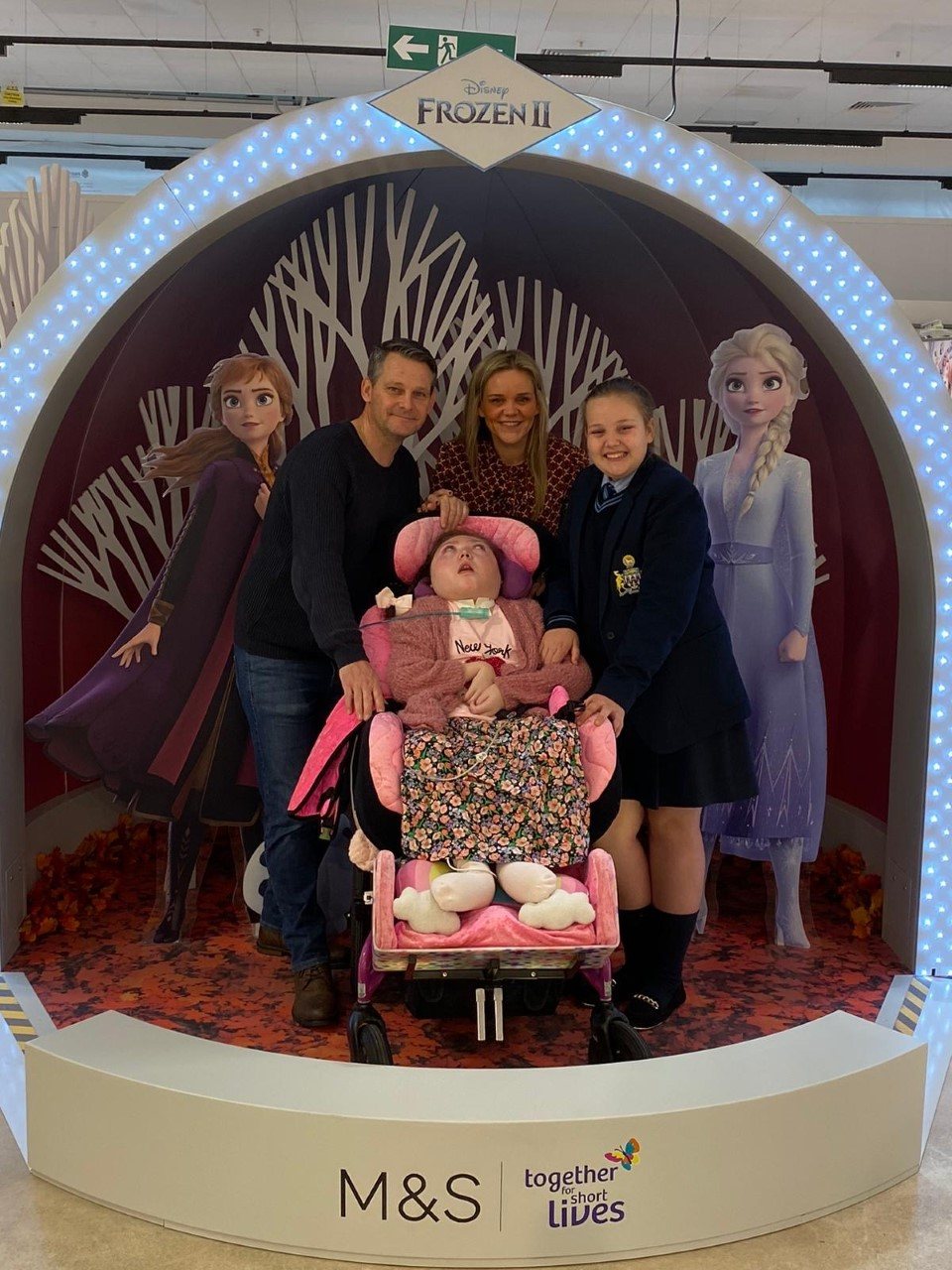 We use cookies on our website to give you the most relevant experience by remembering your preferences and repeat visits. By clicking "Accept All", you consent to the use of ALL the cookies. However, you may visit "Cookie Settings" to provide a controlled consent.
Privacy Overview
This website uses cookies to improve your experience while you navigate through the website. Out of these, the cookies that are categorized as necessary are stored on your browser as they are essential for the working of basic functionalities of the website. We also use third-party cookies that help us analyze and understand how you use this website. These cookies will be stored in your browser only with your consent. You also have the option to opt-out of these cookies. But opting out of some of these cookies may affect your browsing experience.