Senior Girls' Prize Giving 2019
This year the School was joined by 1987 leaver and Chief of Staff of the Army Sport Control Board Amanda Hassell.
Meeting in the Philharmonic Hall, the School gathered to award prizes and celebrate the academic, personal and sporting successes of girls for the school year 2018/19.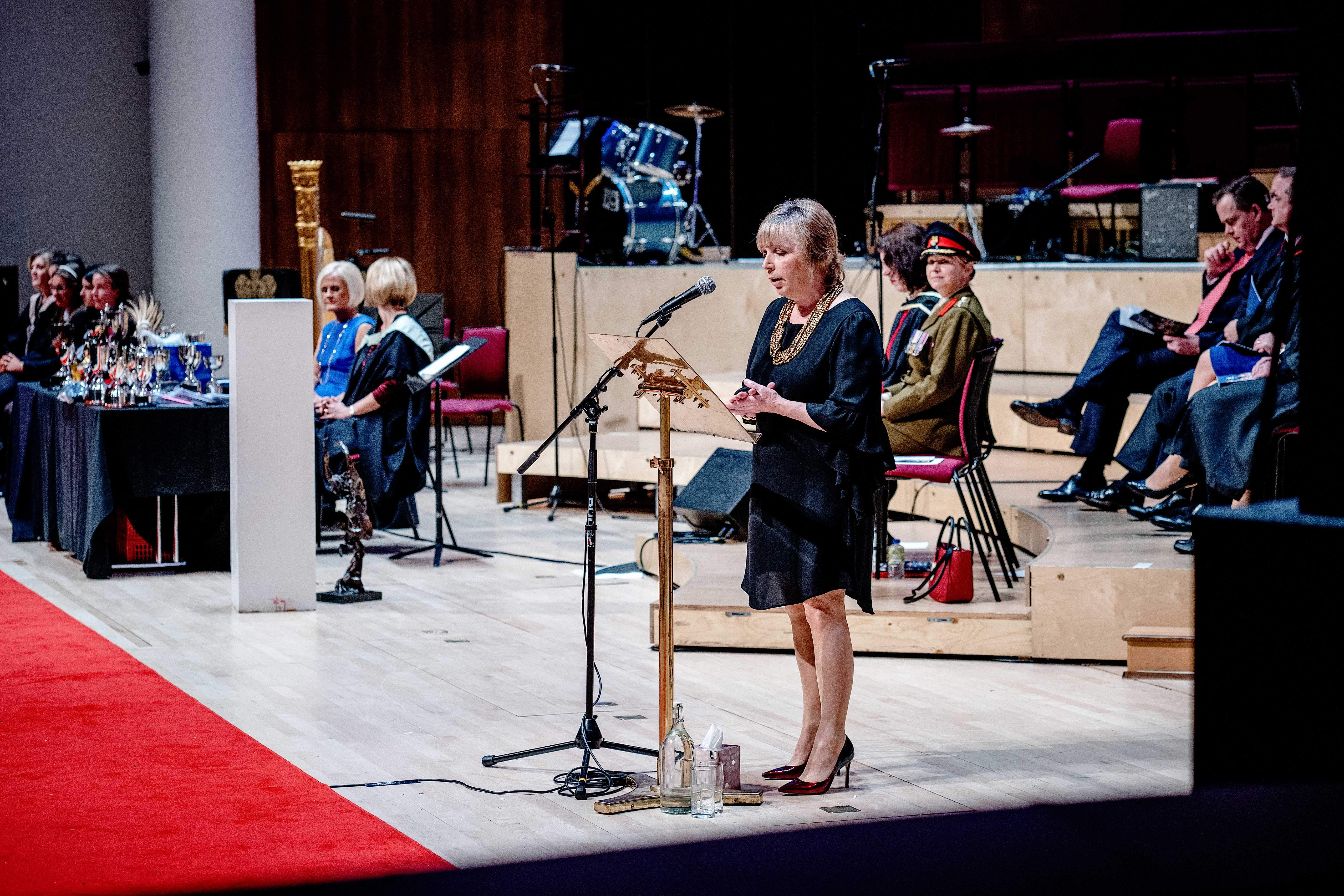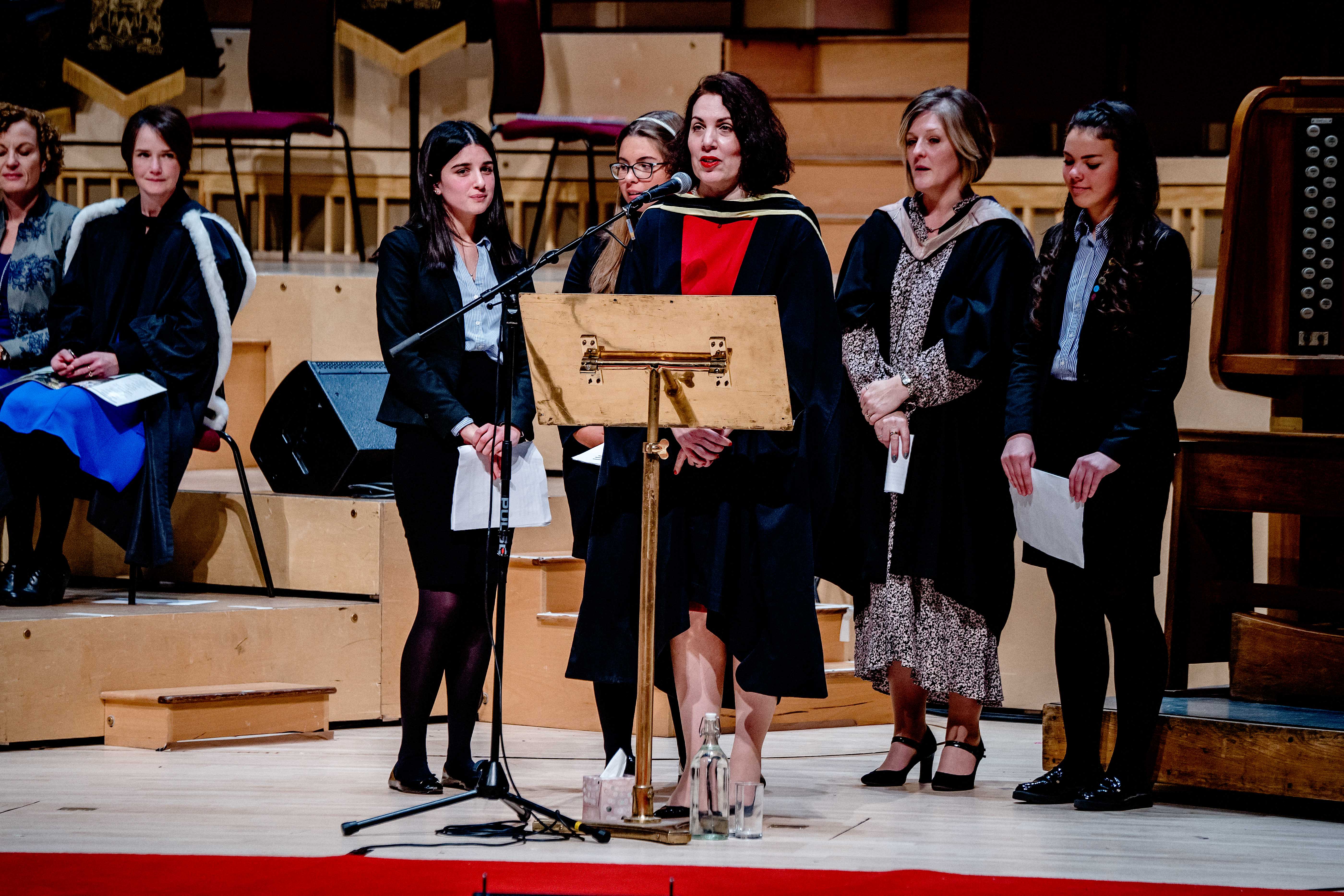 Chair of Governors, Beverley Bell CBE, addressed the school and offered her thoughts on the previous year's achievements, as well as reflecting on her own life-long friendships as a result of studying at MTS. She encouraged our recent leavers to follow suit and remain in touch with each other and the School community before handing over to Headmistress, Claire Tao.
Mrs Tao's address opened by reflecting on the staff who had either retired or departed the School over the previous academic year, including former Head of Stanfield Julie Yardley. Other long-serving members of staff either retiring or moving on included: Head of Lower School Barbara Jones, Dr Martin McWatt and School Archivist and Librarian Anita Barry.
The theme of Mrs' Tao's speech was ACE: Ambition, Character, and Excellence – the core principles of a Merchant Taylors' education. Mrs Tao discussed the first of these characteristics before inviting new Head of Sixth Form, Jo Mayne, to discuss what 'Ambition' meant to her, with Mrs Mayne reflecting on her own journey through MTS as a bursary pupil, and how that journey had led her to be the first in her family to attend University, before coming full circle into teaching.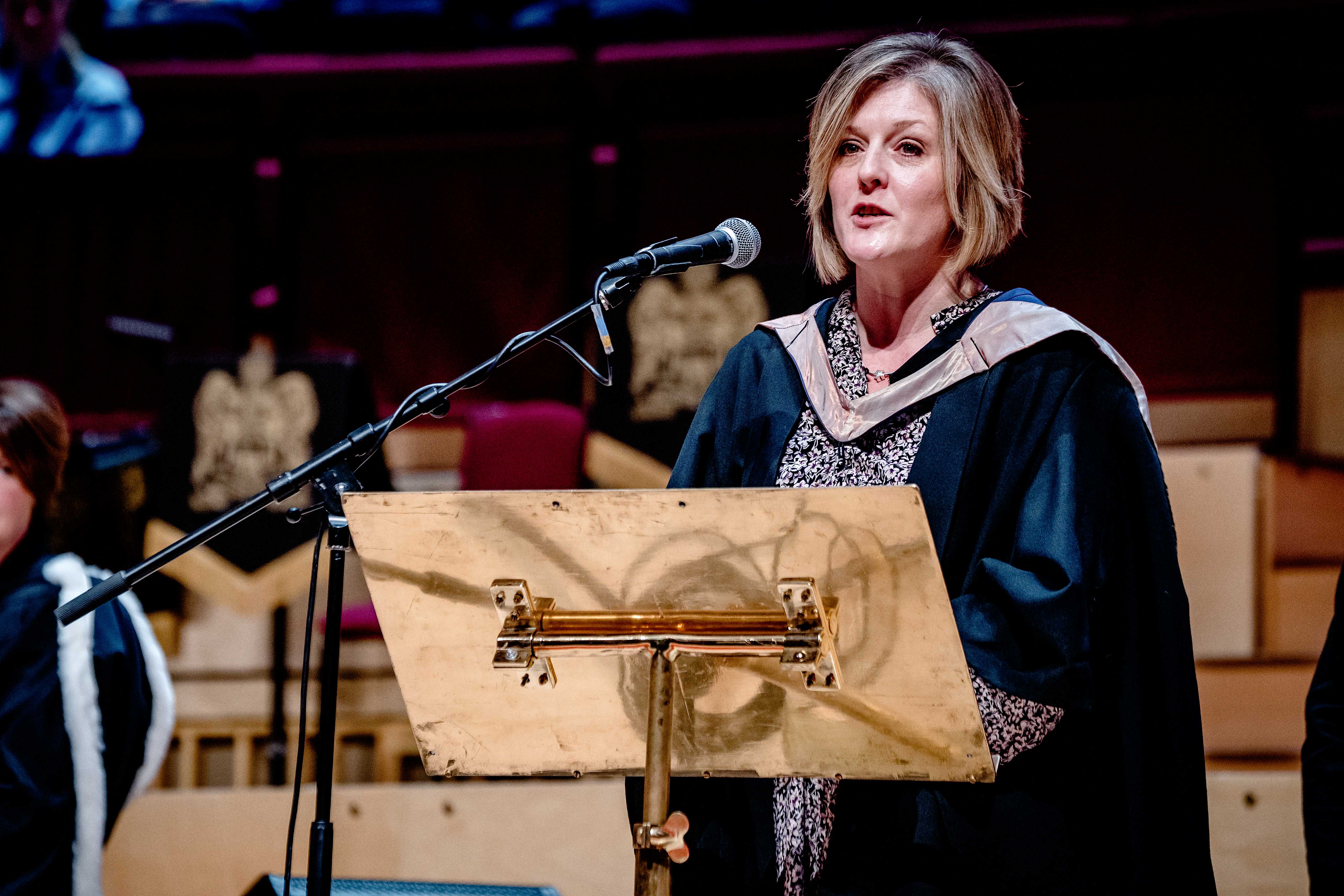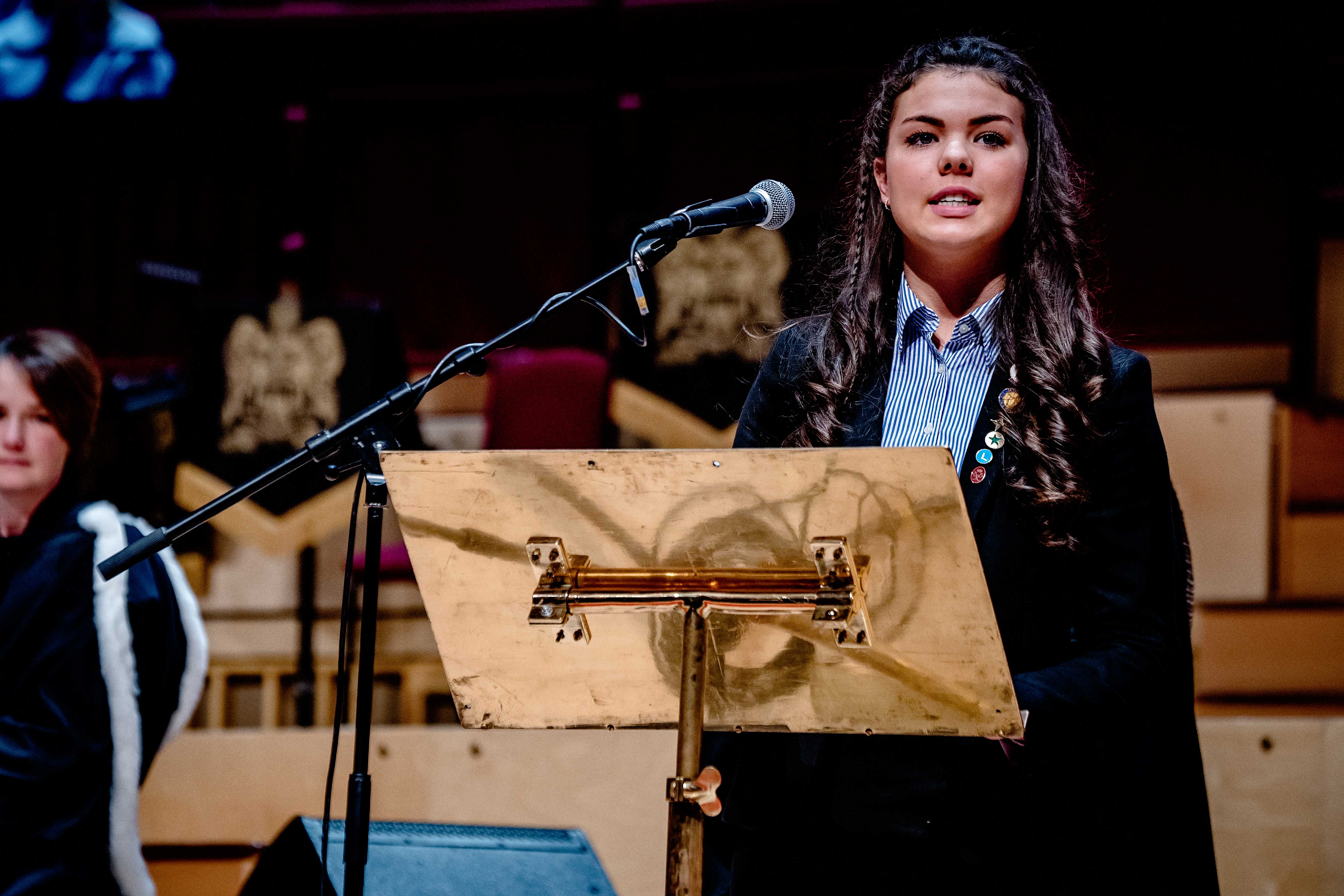 Next, Mrs Tao invited current Upper Sixth pupil Gabby Foster to discuss character. Gabby focused on the importance of courage and discussed her personal circumstances following struggles with her health during her GCSEs and A-Levels. Finally, Deputy Girls Abby Jones and Ella Burns addressed the School on Excellence, reflecting on their time at MTS and the many opportunities to extend themselves they had been offered. This was followed by a performance of "Tomorrow shall be my dancing day" by the Chamber Choir.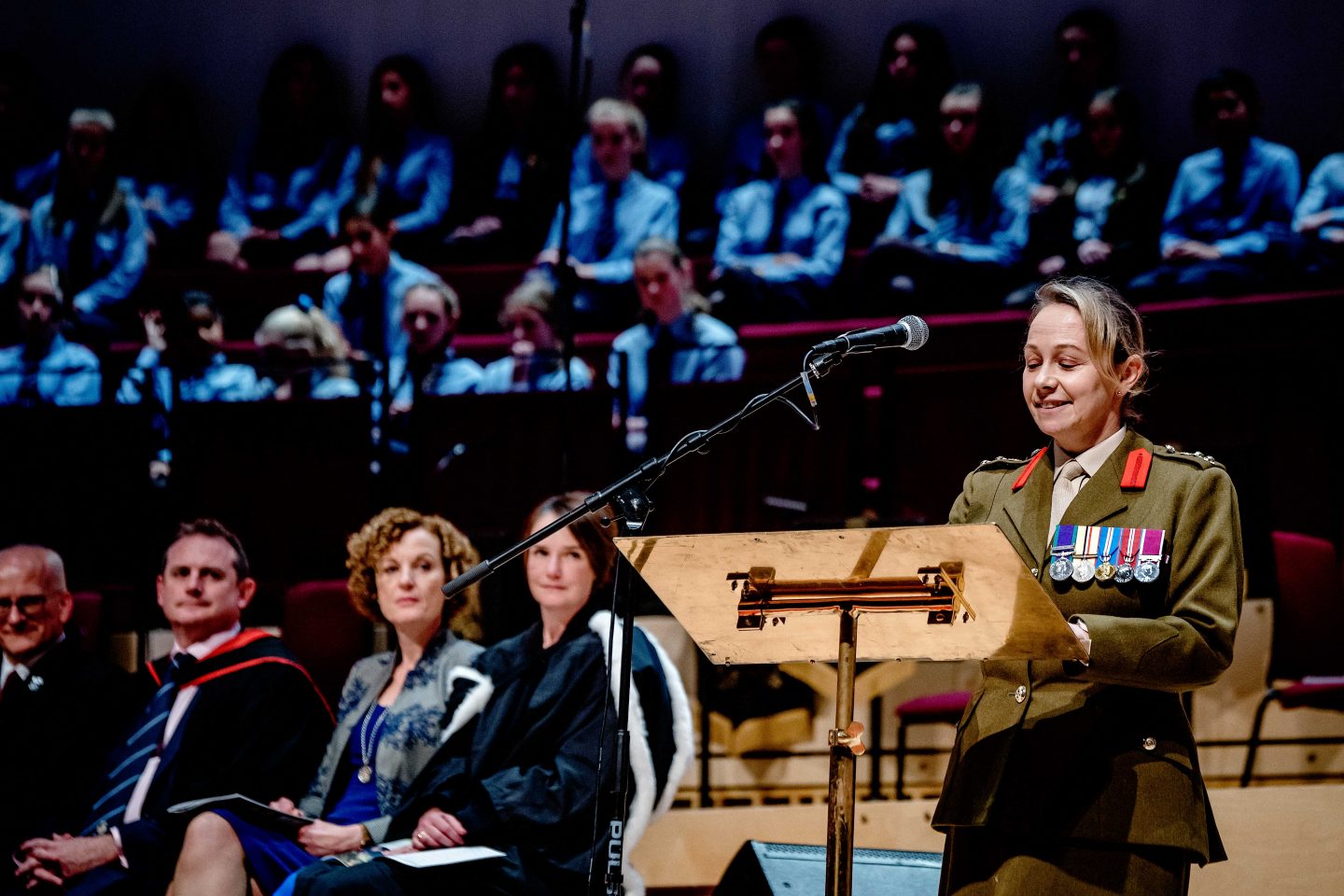 Amanda then addressed the School relating her experiences since leaving and offering her advice to current pupils. After moving on to Nottingham University to study Geography, Amanda joined the British Army 1992, having attended East Midlands University Officer Training Corps. In 2006 she was deployed to Basra, Iraq on Operation Telic 9 for an 8-month tour of duty. She left the Regular Army in 2016 to capitalise on her involvement with sport during her Army career and was appointed Chief of Staff of The Army Sport Control Board, a military charity responsible for the delivery of all Army level sport.
Amanda told the girls to "always remember where you started, no matter how successful you become", to "be grateful to those who went before you or made things happen for you", and above all, to "have the moral courage to do the right thing, on a difficult day, when no one is watching". The ceremony closed with a vote of thanks and some reflections proposed by Head Girl Anna Losty.
Echoing Col Hassell, she advised her fellow students that "if you want to walk fast, walk alone, but if you want to walk far, walk together", before a cast of over 100 students performed an extract from the School's upcoming production of Hairspray. The National Anthem then concluded the morning's celebrations.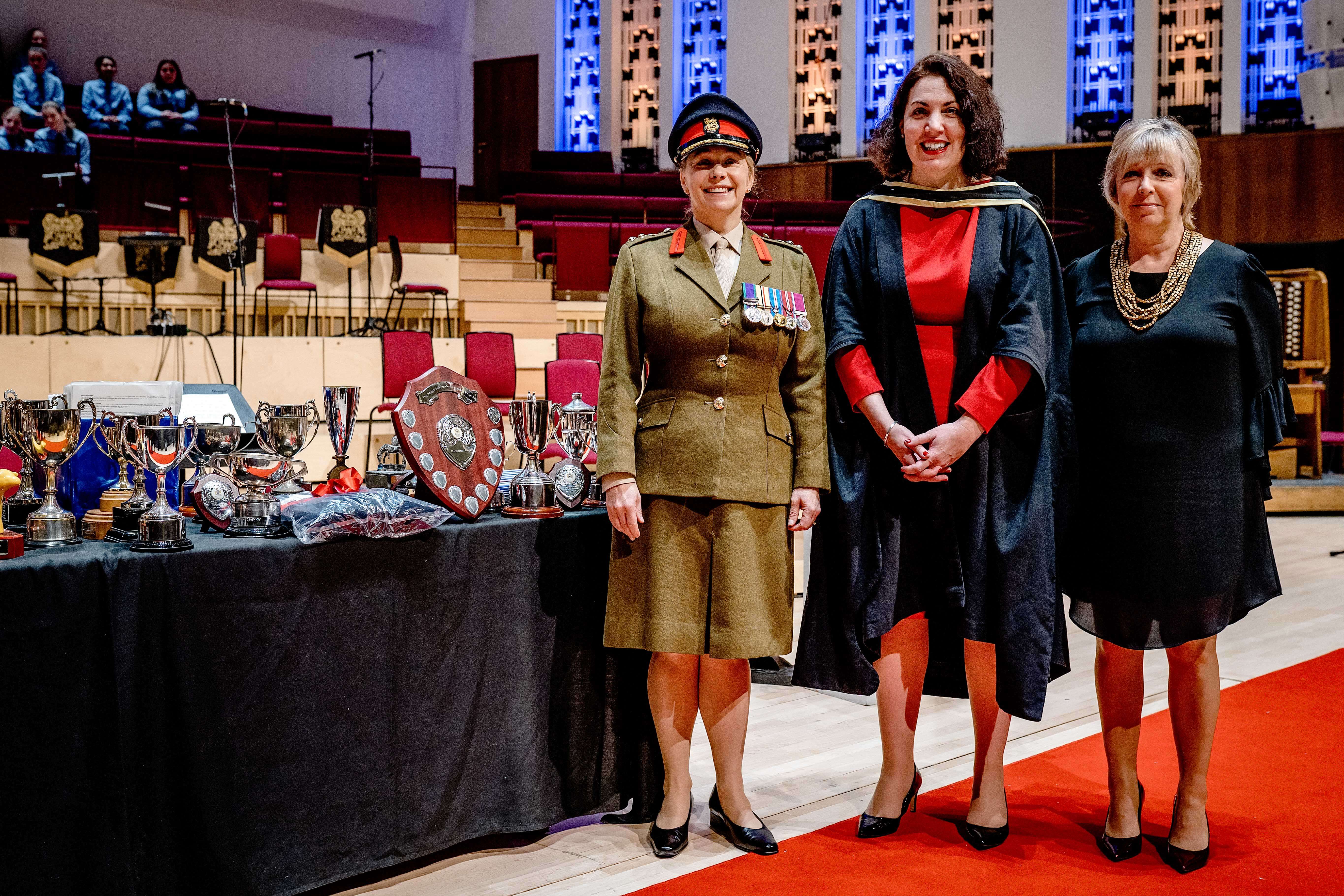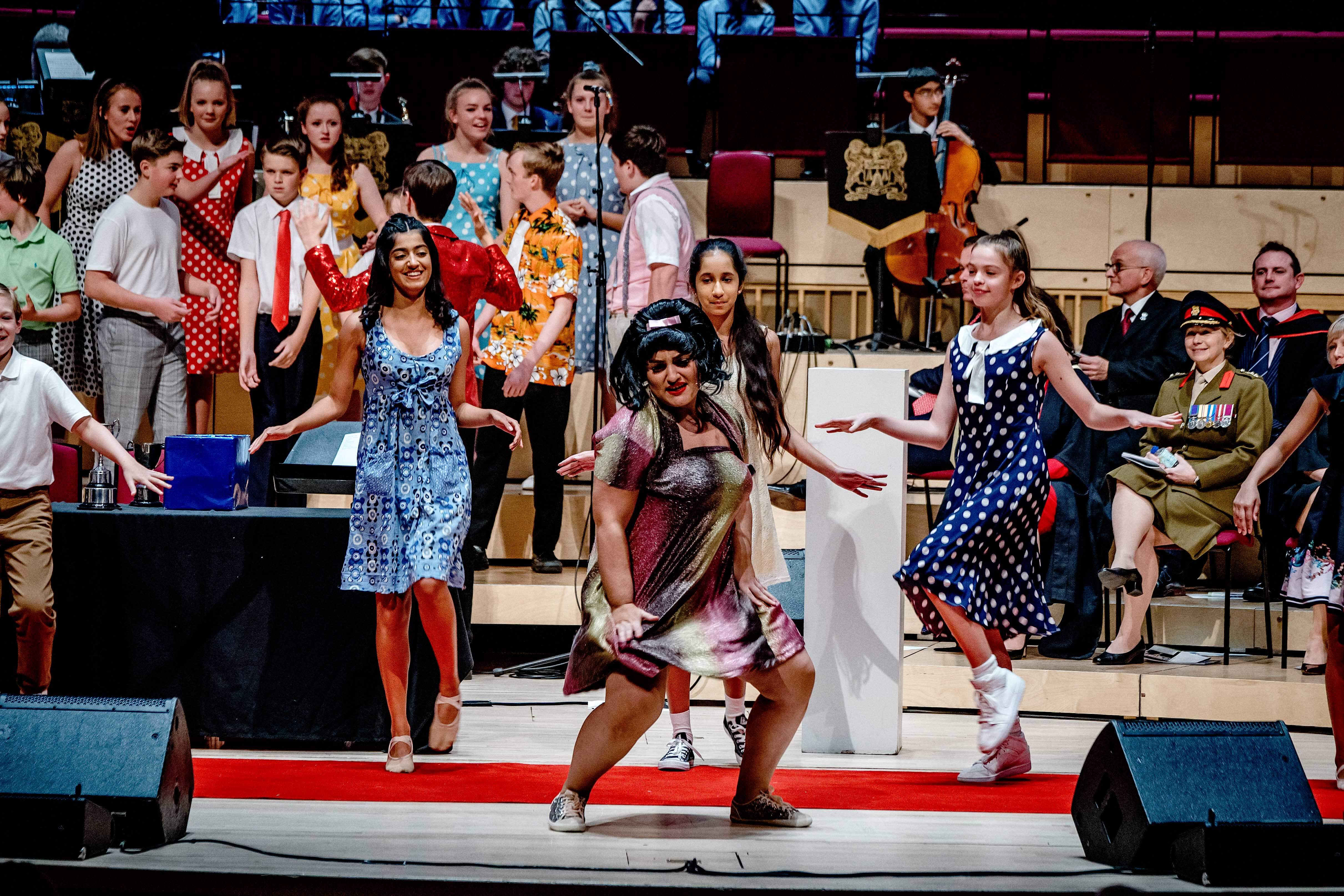 A full gallery from the day is available on the School's Facebook page here.
We use cookies on our website to give you the most relevant experience by remembering your preferences and repeat visits. By clicking "Accept All", you consent to the use of ALL the cookies. However, you may visit "Cookie Settings" to provide a controlled consent.
Privacy Overview
This website uses cookies to improve your experience while you navigate through the website. Out of these, the cookies that are categorized as necessary are stored on your browser as they are essential for the working of basic functionalities of the website. We also use third-party cookies that help us analyze and understand how you use this website. These cookies will be stored in your browser only with your consent. You also have the option to opt-out of these cookies. But opting out of some of these cookies may affect your browsing experience.