Sixth Form Physicists Win Atos STEM Challenge
Just before the half term break Lower 6th Physicists were thanked for their hard work and commitment throughout the national Atos STEM Challenge.
The girls were reminded that the quality of presentations seen by the panel of experts in the final was phenomenal and that their team should be incredibly proud of all that they have achieved together. They were then told the wonderful news that they had successfully won the category that they had entered, focusing on how the nuclear industry could cope with the current pandemic. The exciting news that their prizes are in the post was closely followed by the fact that the level of work they have completed and the time they have spent working on their project has also made them eligible for a CREST award.
A huge well done to Leia, Drew, Bibs, Faye and Emilie, they have shown that despite a difficult period of time in school they have still been able to pull together as a class, work collaboratively and not let standards slip.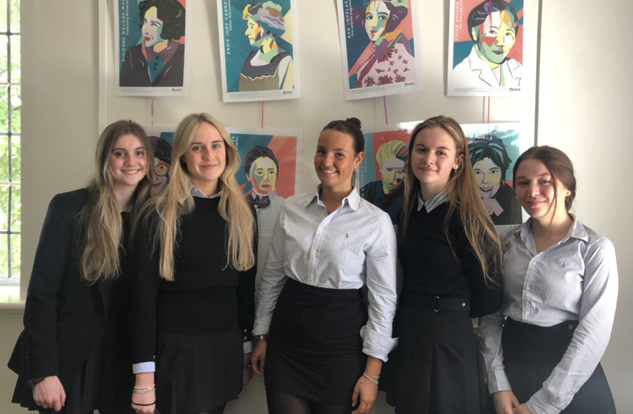 We use cookies on our website to give you the most relevant experience by remembering your preferences and repeat visits. By clicking "Accept All", you consent to the use of ALL the cookies. However, you may visit "Cookie Settings" to provide a controlled consent.
Privacy Overview
This website uses cookies to improve your experience while you navigate through the website. Out of these, the cookies that are categorized as necessary are stored on your browser as they are essential for the working of basic functionalities of the website. We also use third-party cookies that help us analyze and understand how you use this website. These cookies will be stored in your browser only with your consent. You also have the option to opt-out of these cookies. But opting out of some of these cookies may affect your browsing experience.