AJIS Quiz Competition
Six talented Stanfield pupils put their intelligence to the test in the AJIS Quiz Competition over the weekend. Taking place at Bury Grammar School on Saturday 25th March, the competition saw contestants tackle ten rounds of challenging questions on a variety of topics.
Our team of Year 6 students, consisting of Sean, James, Sam, Jess C, Jess W, and April, excelled in their efforts and came in a very close second place, narrowly losing out to Bury Grammar by just a single point. Their impressive performance was a testament to their exceptional teamwork, knowledge, and enthusiasm.
We would like to express our gratitude to the event organisers as well as our talented pupils and their supportive parents for their dedication and commitment to this initiative. Looking ahead, we eagerly anticipate future events where our students can continue to showcase their vast array of skills and knowledge.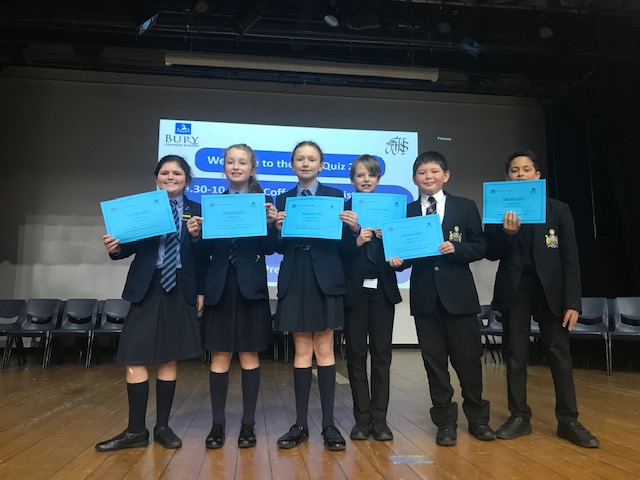 We use cookies on our website to give you the most relevant experience by remembering your preferences and repeat visits. By clicking "Accept All", you consent to the use of ALL the cookies. However, you may visit "Cookie Settings" to provide a controlled consent.
Privacy Overview
This website uses cookies to improve your experience while you navigate through the website. Out of these, the cookies that are categorized as necessary are stored on your browser as they are essential for the working of basic functionalities of the website. We also use third-party cookies that help us analyze and understand how you use this website. These cookies will be stored in your browser only with your consent. You also have the option to opt-out of these cookies. But opting out of some of these cookies may affect your browsing experience.