Mr Simon Fowler
Governor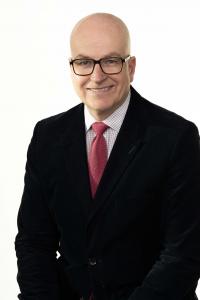 Simon worked in the John Lewis Partnership for 34 years in numerous senior roles including as Managing Director of both London Flagship department stores – Peter Jones and John Lewis, Oxford Street. Most recently he held the post of Director of Communications, operating at Executive Director level.
As Director of Communications, Simon was responsible for the communications strategy for the John Lewis Partnership, leading a team with responsibility for Government and media relations, internal communications, the business Archives and the Partnership's weekly magazine, The Gazette, which, at over 100 years old, is the World's longest running in-house publication.
Simon is also a Member and Director of The Liverpool Institute for Performing Arts, an Executive Coach with the Government inspired organisation, Be the Business and has previously been Chair of the UK's Employee Ownership Association.
Simon was born in Thailand and spent his early years in Central Africa before moving to the Cotswolds. He read Biology at Portsmouth University and has lived in Liverpool with his family since 2009. He is a keen gardener and beekeeper.